Three Issaquah dads have found success in the marijuana business. Their joint venture, Evergreen Market, was your choice for Best Cannabis Shop in our 2017 Best of Western Washington viewer's poll.
The Evergreen Market was founded in 2014. The owners met while their daughters were in the YMCA Y-Princesses. Now, they have three locations.
Their goal was to create a space where marijuana newbies and enthusiasts could come and shop for the best cannabis in the state.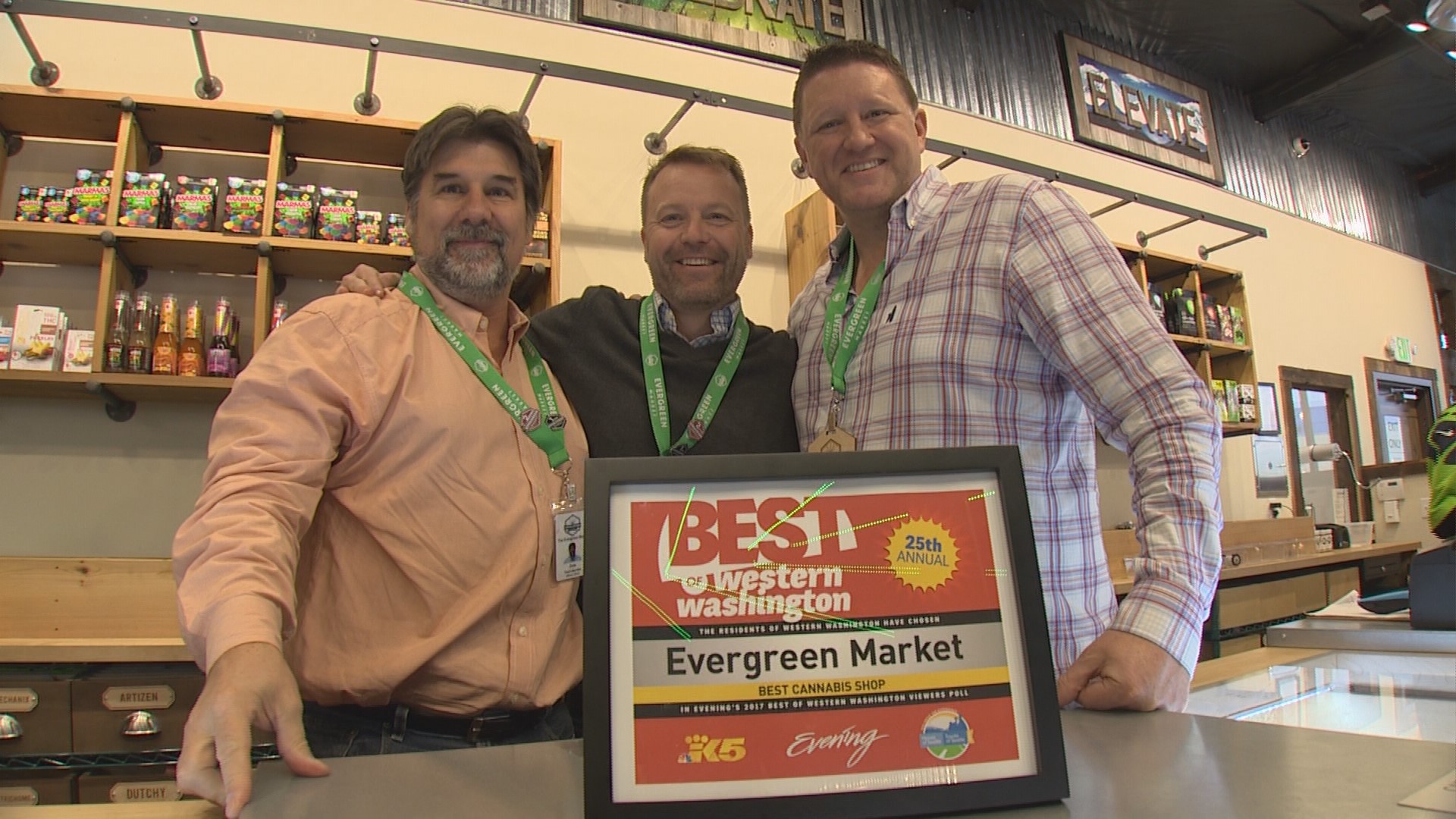 Renton - Ikea District
4242 East Valley Road
Renton, WA 98057
Hours
Monday - Saturday: 8am - 11pm
Sunday: 9am - 9pm
Renton - Airport
409 Rainier Ave North
Renton, WA 98057
Hours
Monday - Saturday: 8am - 11pm
Sunday: 9am - 9pm
Auburn
402 16th St NE Ste A 100
Auburn, WA 98002
Hours
Monday - Saturday: 8am - 11pm
Sunday: 9am - 9pm