SEATTLE — With four restaurants (Revel, Joule, Trove and Revelry) and two boys to care for, going out to eat is both rare and special to Chef Rachel Yang.
Yang recently showed Evening a few of her favorite spots to get a meal and make memories with her family.
"Our life is full of everything, which is awesome and lots of fun but it's really hard to get out and go to a restaurant and have a family meal, although it is one of our most precious and cherished moments," said Yang.
One of Rachel's favorite places to share moments is a short drive from her home.
"We're here at Delancey in Ballard. This is one of those perfect neighborhood hang out spots for pizza."
With great ingredients and a cozy atmosphere, Delancy has been a pizza lover's must stop since they lit up their wood-fired oven.
"So we got the margarita pizza which is perfect. Their cheese and tomato pizza. This pizza has no cheese, but it has awesome anchovies garlic and olives which is perfect for someone like me."
"It's the perfect place for a family."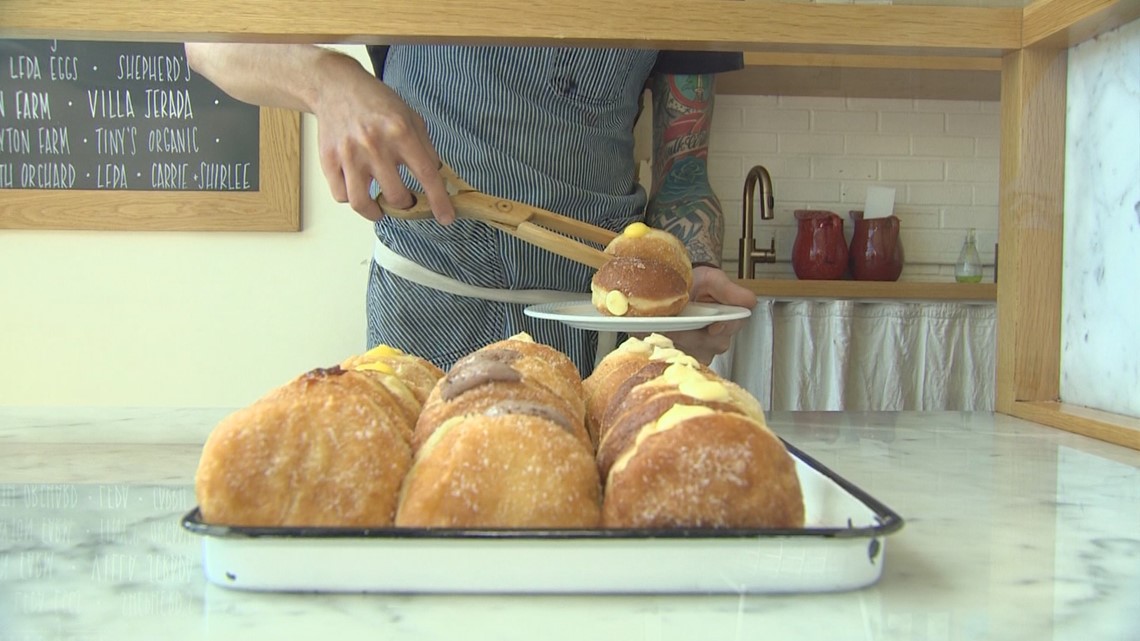 "What their doughnuts are so famous for is being really super light, fluffy fried doughnuts that have awesome fillings inside."
Don't expect bear claws and maple bars here. At General Porpoise Doughnuts, you get a hand full of choices, all of them delicious.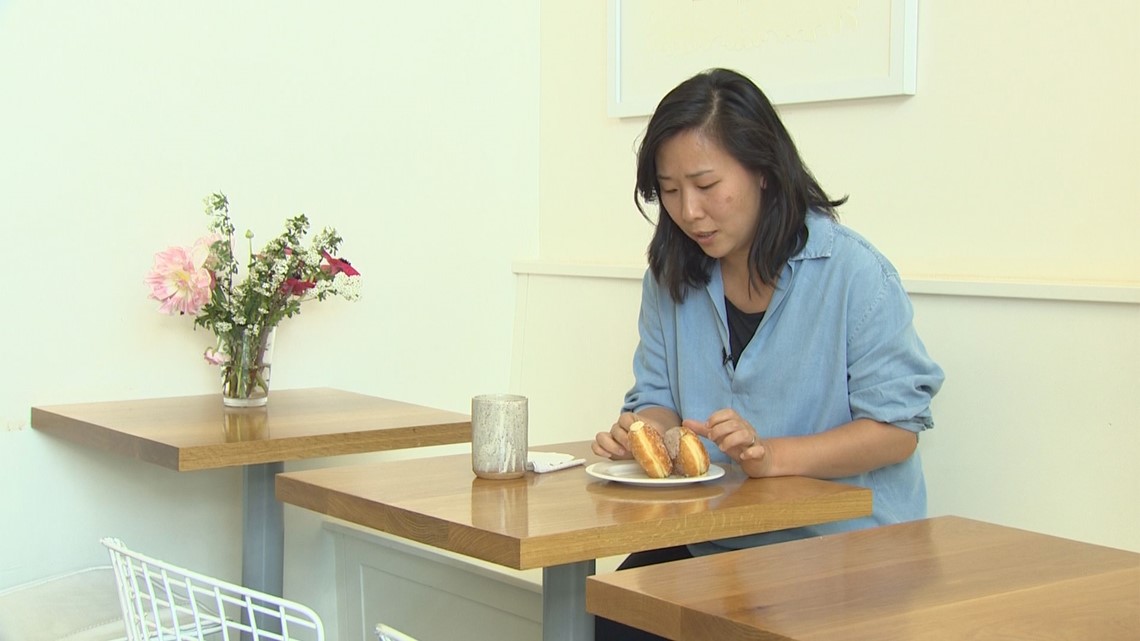 "The doughnuts are really good. They are decadent, but they are very very light."
Her last stop is to the most popular Chinese restaurant chain in western Washington: Din Tai Fung.
"It is a Taiwanese chain started a while ago. They have places all around the world and this is the place to come for dumplings."
The soup dumplings are made right in front of your eyes. But eating the juicy delights can be tricky.
"This is a great place to take your family because it's the perfect Chinese restaurant where all the flavors and food is so assessable to everyone."
She may have a lot of her plate, but Chef Rachel Yang will always make time for family and great food.