SEATTLE — A good glass of wine goes great with a book, and luckily there is a shop in Phinney Ridge that pairs them together: Drink Books.
Friends Kim Kent and Emily Schikora run the shop together, originally united by Kent's book club, Book Cru.
"Over the pandemic, we sat on my porch and drank a lot of wine, and read a lot of books and talked about a lot of books," Schikora says. "And the idea of turning Kim's Book Cru into a brick and mortar kind of started to percolate."
Drink Books sells books of all stripes, but they mainly stick to lesser-known picks and classics. As for wine, they specialize in natural wine — meaning wine that's free of chemicals.
"For me, that's important for a lot of reasons," Kent said. "But I think how it applies to books is [that] it's kind of the act of transforming a thing — grapes — into wine, and letting it sort of speak for itself."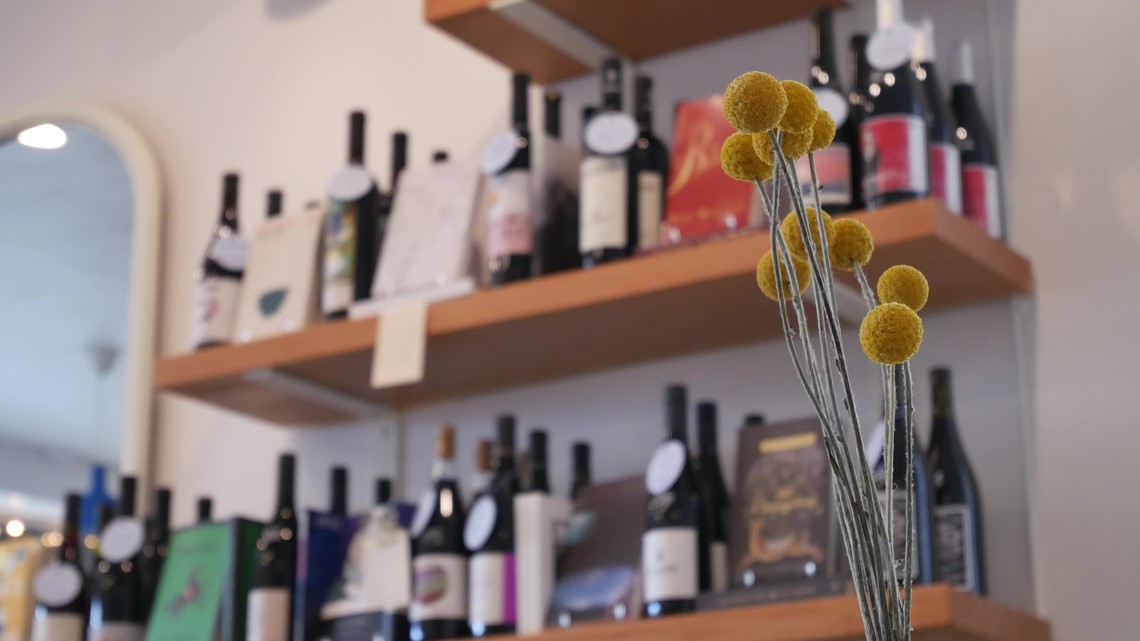 Books and wine are sold paired together or a la carte. While they suggest a brooding red for a Shirley Jackson novel, a customer shouldn't feel pressured to drink based on their suggestions.
And despite opening this pop-up shop, Kent's Book Cru is still going strong. You can sign up on their website to join, and pick up your selection from the shop each month.
"So every month, participants get a book and a bottle of wine," Kent says. "And then we meet to discuss and drink, depending on how our public health state is at the moment."
Each month's selection comes with Kim's tasting notes — both for the book and the wine. The two aren't so different, it seems — and in this shop, they exist in perfect harmony.