SEATTLE — In a tiny kitchen off Uwajimaya in Seattle's International District, batter is frying, and toppings are flying at a frenetic pace in order to keep up with massive demand. This is a behind-the-scenes glimpse at Seattle's next big donut obsession: A mashup of Japanese and American culture that people are willing to wait in line for.
"Good morning everyone! Thank you all for your patience. Who's ready for some mochi donuts?" Jason Le, the owner of this new place shouts at the waiting crowd. They return his greeting with a cheer. It's a half-hour before opening and the line is almost a block long.
Le, his brother Michael and a partner took more than a year to develop a recipe combining mochi, a sweet chewy rice cake popular in Japan, and the classic American donut.
"So Dochi is a name we came up with combining donuts and mochi. Put that together and you've got Dochi," said Le.
A Dochi is different from a typical donut.
"The texture of it is a little bit softer, it's airier, it's chewier than your regular donut. It has a slight crisp. And it's not so greasy," said Le.
Dochi started as a pop up in Orlando, Florida. This store in Seattle is the first permanent location. Making the donuts is a family affair; Le even recruited his dad.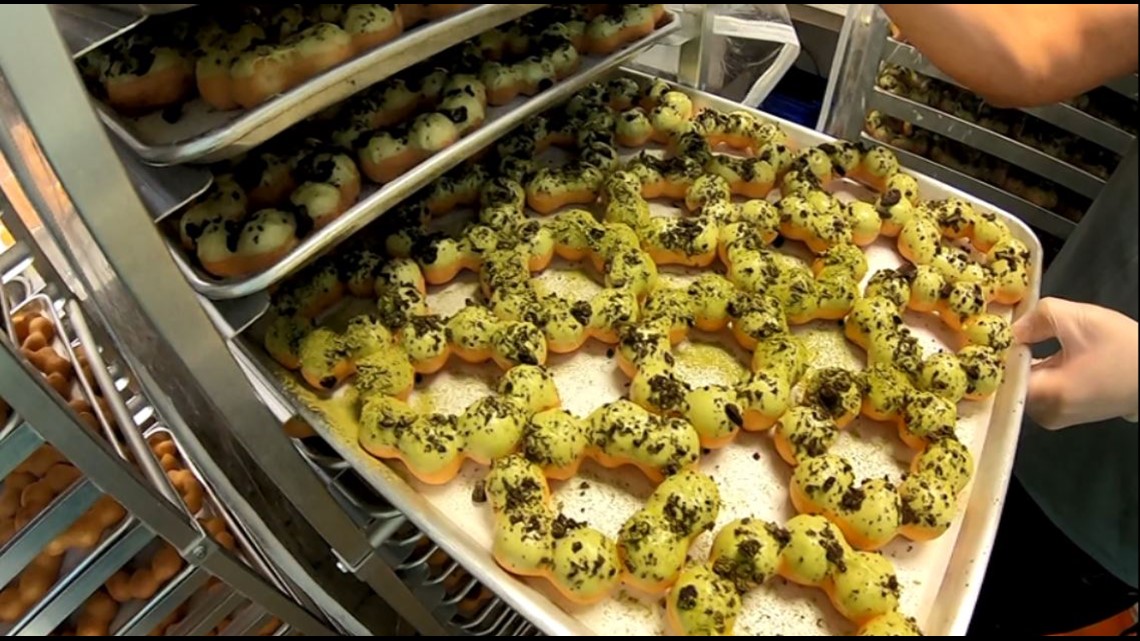 Flavors change daily: We found Matcha Oreo, Taro Fruity Pebbles, and Strawberry Shortcake. And a glazed Ube Dochi that's light purple inside and always on the menu.
They're all photogenic, of course: Le spends a lot of time getting handed phones to shoot pix of happy donut buyers. But there's a reason for the unique shape besides looking good for the 'gram:
"The shape? It's made of like 8 circles. The reason for that is that it's shaped to share," said Le.
Dochis are addictive. The crew even wears shirts that proclaim they're 'Donut Dealers'.
But this habit is a happy one. And the inventor of the Dochi has a message for the people patiently waiting in line to get their fix of Seattle's latest obsession, a message that's written inside each box:
Dochi | 600 5th Ave S, Seattle, WA 98104