Liberty, Wash. — EDITOR'S NOTE: The above video originally aired in May 2017.
If you listen closely, you can hear them still.
"Oh, yeah, we've got some ghosts walking up and down the street," said resident Wes Engstrom.
Voices of the past, echoing through a town called Liberty. If this is truly a ghost town, it's the liveliest you'll ever find, mostly thanks to Engstrom.
"We call ourselves the oldest living ghost town in the state."
The retired Boeing engineer is Liberty's unofficial historian.
"Some of us aren't quite ghosts yet."
As an amateur prospector back in the 70's, Engstrom fell in love with this ghost town. Then he fell in love with Carol, who had grown up in Liberty.
"It was really fun being a child here," said Carol Engstrom.
The two married and moved in with the ghosts.
"Strange things do happen in this place," said Wes.
"Mamie's our resident ghost. Mamie Caldwell. She owned this house. She lived here for most of her life, in fact. And she shows up here every once in a while, but I don't see her today."
Liberty first sprang to life in the late 1800s.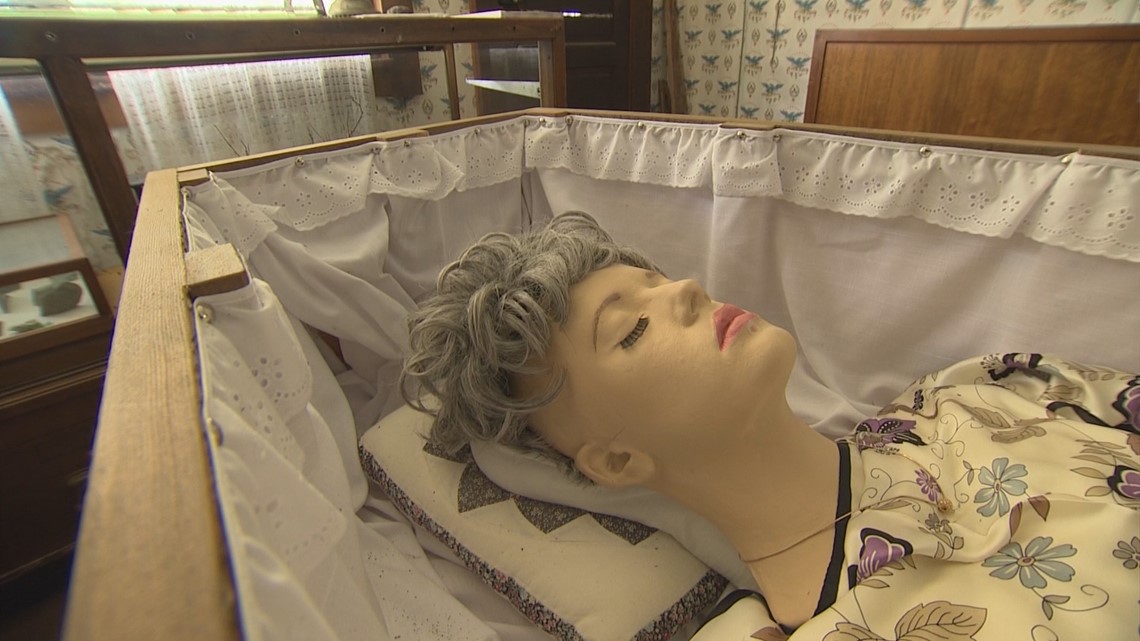 The town never really took off, dwindling at times to a population of 2.
"Never much bigger than it is now."
There's still gold in these hills. But the real treasure is the man keeping the past alive.
Liberty, Wash. was selected Best Ghost Town by the voters of the Pacific Northwest in the 2017 Best Northwest Escapes viewers poll.