Destination Remote: 7 of the most isolated places in Washington state
From the quietest square inch in the world to the loneliest border crossing in the U.S. #k5evening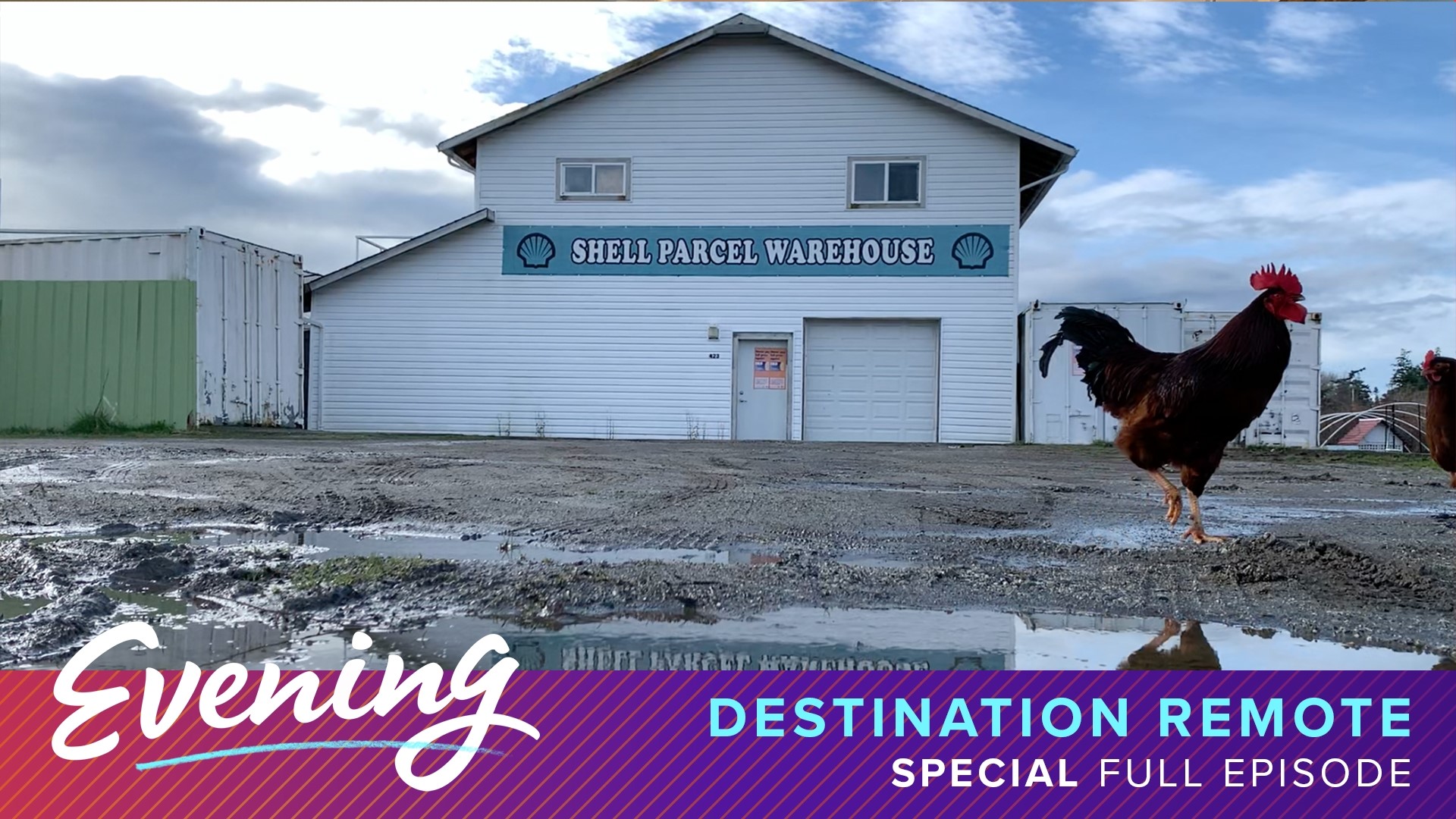 Do you ever feel like you need to just get away from all the... all the... well, just everything? Luckily, some of the most beautiful places in Washington state happen to be some of the most isolated. Next stop, destination remote!
Blake Island
:
Puget Sound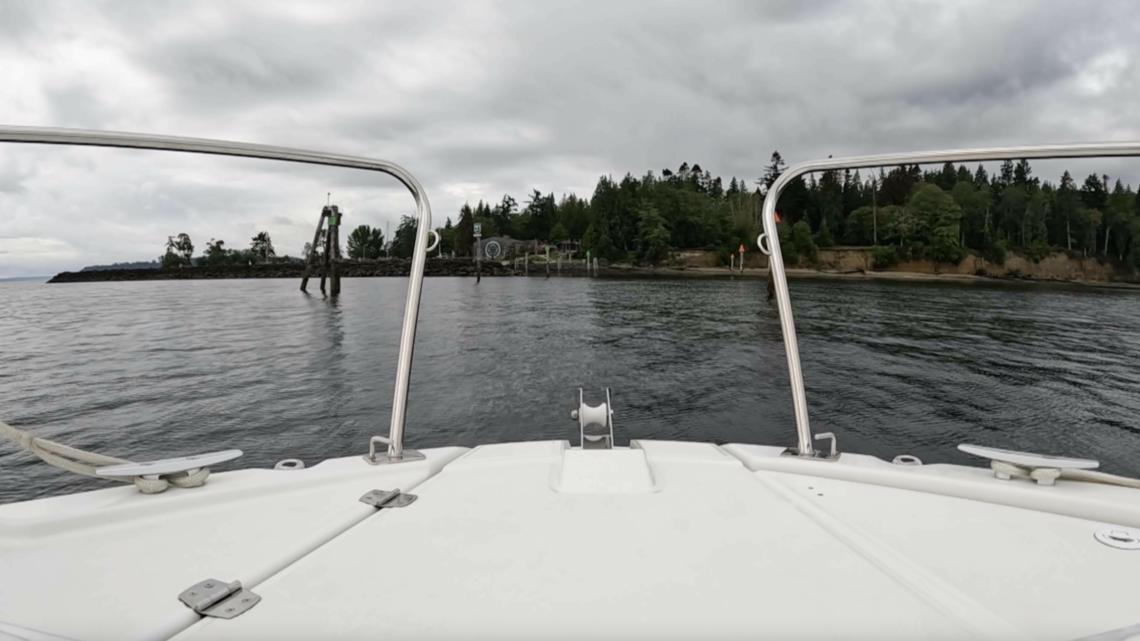 Blake Island is just four miles from West Seattle across Puget Sound, but it feels like it's a world away.
The native cultural experience at the island's Tillicum Village has been shuttered (temporarily, we hope) but there's still plenty to see and do. The 472-acre marine state park features five miles of shoreline and more than seven miles of hiking and biking trails.
Lucky for us, our friends at Freedom Boat Club hooked us up with a sweet ride. Membership to the club gives you access to the entire fleet here in our area, plus other locations around the state.
Hoh Rain Forest
:
Olympic Peninsula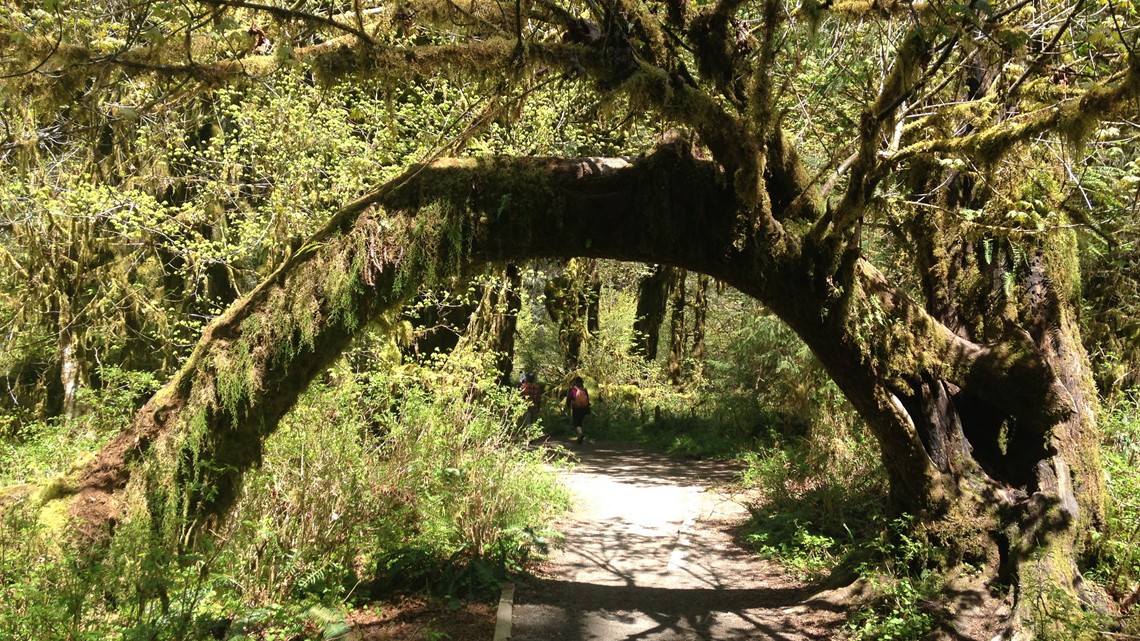 Known to one audio ecologist as "the listener's Yosemite," the Hoh Rainforest in Olympic National Park feels like the quietest place on Earth. But, if you listen closely, you'll realize that it's full of the rarest kinds of sounds: wind rippling through tree limbs, birds singing gentle songs, a stream flowing over rocks. Removed from the roar of humanity, you can hear the planet's whispers.
The quiet needs our assistance, though, which is impetuous for an organization called Quiet Parks International, working to create and protect natural soundscapes and sonic diversity.
So, if you find your escape in the Hoh Rainforest, keep these words in mind: "Shhh!"
Hat Island
:
Possession Sound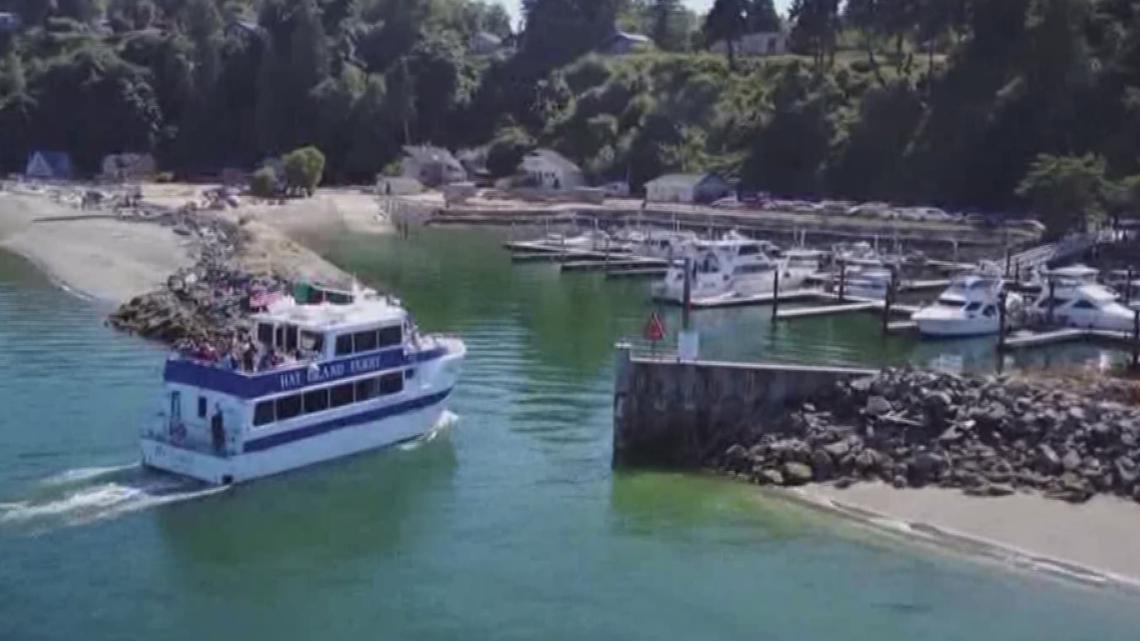 It's hard to get to. It's dusty. Harbormaster Barb may chase you off. But once you're in on Hat Island, you may never want to be out. Four miles of beach, a marina leads to the yacht club that's just down the hill from the most affordable country club in the country.
Its official name is Gedney Island. But locals call it "Hat" because it looks like a baseball cap from the water. And in the 1960s, they called it "The Riviera of the Northwest." Plans for a restaurant, an airfield, a swimming pool, a theater, a golf course, and even a boatel were in the works.

To this day, the just 50 year-round residents love the place for its privacy and proximity. You can see it from Everett, from which the Hat Island Ferry runs on weekends.
Nighthawk Port of Entry
:
Nighthawk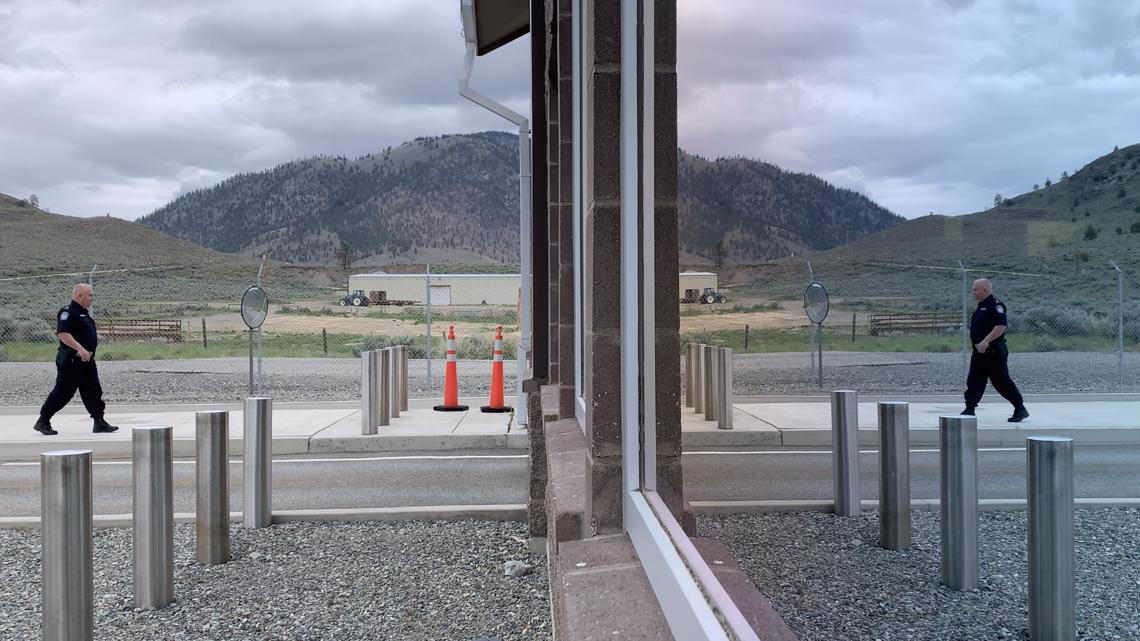 Out in Eastern Washington, where the sky runs wild and so do the cattle, take Highway 97 north about as far as it'll go. That's where you'll find the tiny town of Nighthawk, right where it's been since 1899. But these days there are more horses than humans here.
Nighthawk looks like something out of an old western film, with its dusty main street, long-abandoned hotel and brothel, and weathered planks creaking against the relentless wind.
But the nearby border crossing looks just as lonely. In fact, during our visit, exactly one car crossed the border. Some times of the year, that would make it a busy day.
"We've had days where there hasn't been anyone that's come through the port of entry," said Jesse Proctor of US Customs and Border Protection.
Point Roberts
:
Whatcom County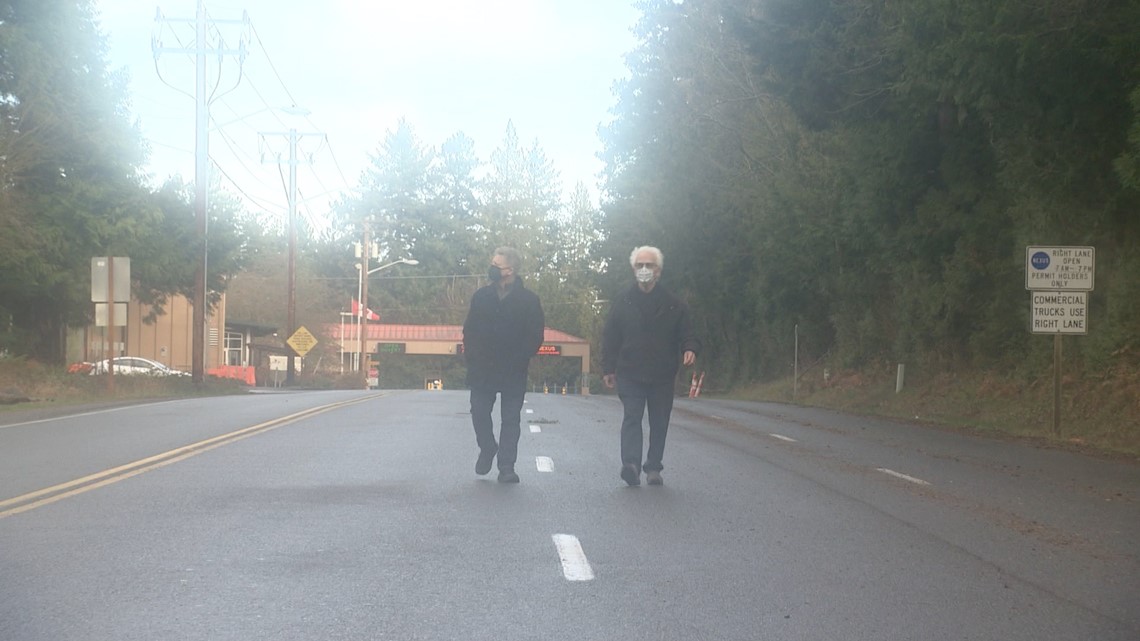 During the best of times, Point Roberts, Washington is a laid-back getaway for nearby Canadians. These are not the best of times.
COVID-19 has virtually closed the two land borders that stand between 'the point' and the rest of Whatcom County. Regulations requiring COVID tests for people visiting Canada has been waived for Point Roberts residents to allow them passage through British Columbia on the way to essential services in the U.S., 25 miles away. But residents still can't visit the nearby communities of British Columbia, and Canadians aren't able to come and go freely to Point Roberts, leaving the community's economy frozen and its residents feeling trapped.
Nearly half of the 1,400 residents have left, so Point Roberts is a Washington state ghost town in the making.
Stehekin
:
North Cascades
All aboard for a journey to the most isolated town in the Lower 48. Stehekin, Washington. Population 75. The only ways to get there are by a very long hike, or a 2.5 to 4-hour boat ride. The "Lady of the Lake" is like a 50-mile-long tether running from one end of Lake Chelan to the other.
"It's what carries our mail, our groceries, our freight," said Lake Chelan Boat Company spokesperson Krissa Jester, a resident of Stehekin. "Everything we need to kind of survive up here comes by boat."
Despite its size, Stehekin has plenty of attractions and overnight accommodations.
Especially if you love the outdoors, you'll love Stehekin. The 392-foot Rainbow Falls is the valley's most popular natural attraction. And no trip to Stehekin is complete without a stop at the bakery, which can get pretty busy during peak season, with hikers and bus tours stopping by to stock up.
Salmon Beach
:
Tacoma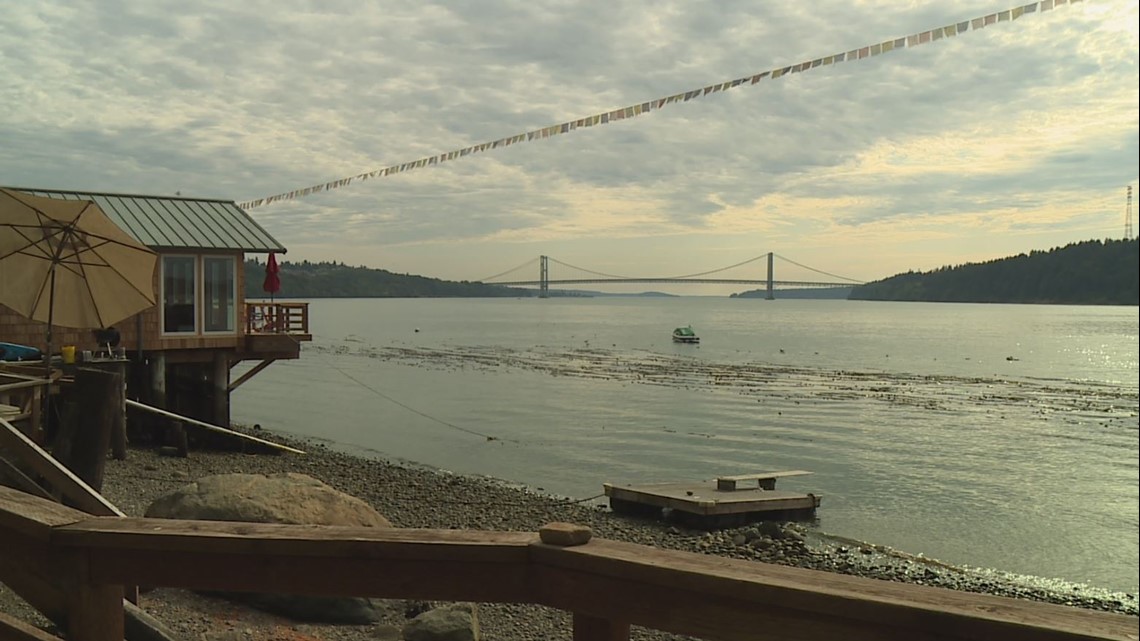 "What I love about Salmon Beach is you come down here and you have nature right at your doorstep," said Marilyn Mahoney on the deck of her house overlooking the Tacoma Narrows.
Salmon Beach is just about as remote, unknown, and quirky a neighborhood as you'll ever find within city limits.
"I think we all enjoy the peace down here and the quiet," said Chris Harrison, who we met walking his dogs on the beach. "You don't have any road noise."
There's no road noise because there are no cars on Salmon Beach. To visit this gated community you must first be invited. Then you must take the stairs. To be exact, there are 200 stairs dividing Salmon Beach from the rest of the world. Deciding to drive somewhere requires plenty of planning.