SEATTLE — "Defy Wrestling has changed the way that wrestling is perceived in the Northwest. It has an underground, grungy, punk-rock kind of feel to professional wrestling, which I think is perfect for what Seattle has been," said International Training Wrestler Ethan HD. "You've got a bunch of hungry guys just crushing it night in, night out."
"There wasn't anything like this in this area. There are a lot of guys within the Pacific Northwest that are born and bread local that just need an opportunity to mix it up with some of the best in the world."
"It's the loudest crowd I've ever performed in front of. This place has a ruckus following. They have some beer, they get rowdy, they get loud, these guys live, die and breathe Defy Wrestling," said Defy Wrestler Swerve.
Defy Wrestling takes Seattle wrestling to a new level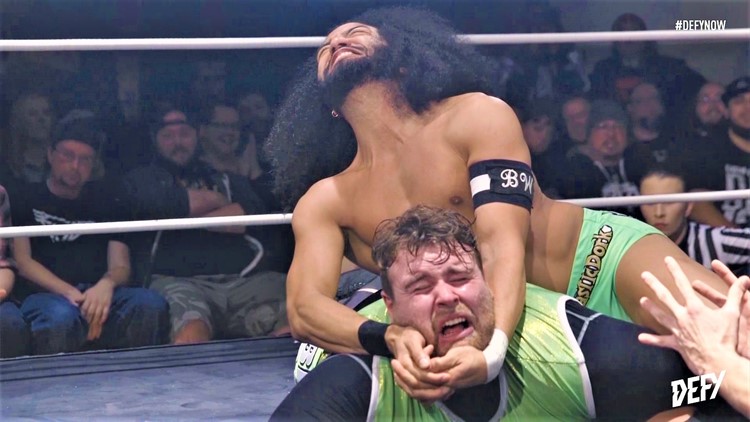 With all the action happening at Defy Wrestling, it made Extreme Jose want to become a wrestler.
"If you think your day job is difficult, maximize that by ten on the load that you're body is gonna take in. There is no elevator to the top, you gotta take the stairs man," said Swerve.
Okay, so maybe going straight into becoming a wrestler is a little far fetched, so instead Jose will just be part of the "bad guy", with a character called "the bankrobber".
"Bad guy" is the group of instigators who try to raddle the wrestlers and get them going.
Before Jose gets thrown into his first fight, Wrestler Ethan HD taught him some moves. Jury is still out on whether Jose was "bad" enough.