KENT, Wash. — Cream is the name of the dream made real by friends and business partners who share a love of ice cream and heritage.
"This is not your typical soft serve ice cream place," co-owner Caitlin De Leon said. "We do a lot of bubble tea flavors. We have milk tea and Thai tea where we actually do brew real tea and incorporate it with our ice cream. And then we do a lot of Asian-inspired flavors that just resonate well with us because those are the flavors we grew up with."
The green cones are matcha flavored. The most popular ice cream is taro. And you can top off any order with pocky sticks. These are the kind of treats for which Instagram was invented.
"We basically make everything in-house, and we are able to control all of our own flavors and also the amount of sweetness that we put into it," De Leon said. "So our ice cream is actually never too sweet. It's the perfect amount of sweetness."
The menu is constantly in rotation with new flavors every month.
"If it tastes right we go for it," Co-owner Luan Nguyen said.
On your first visit ask for free samples. I really liked the raspberry and Calpico flavors best. And no, I had no idea Calpico was a fruity, carbonated Japanese beverage.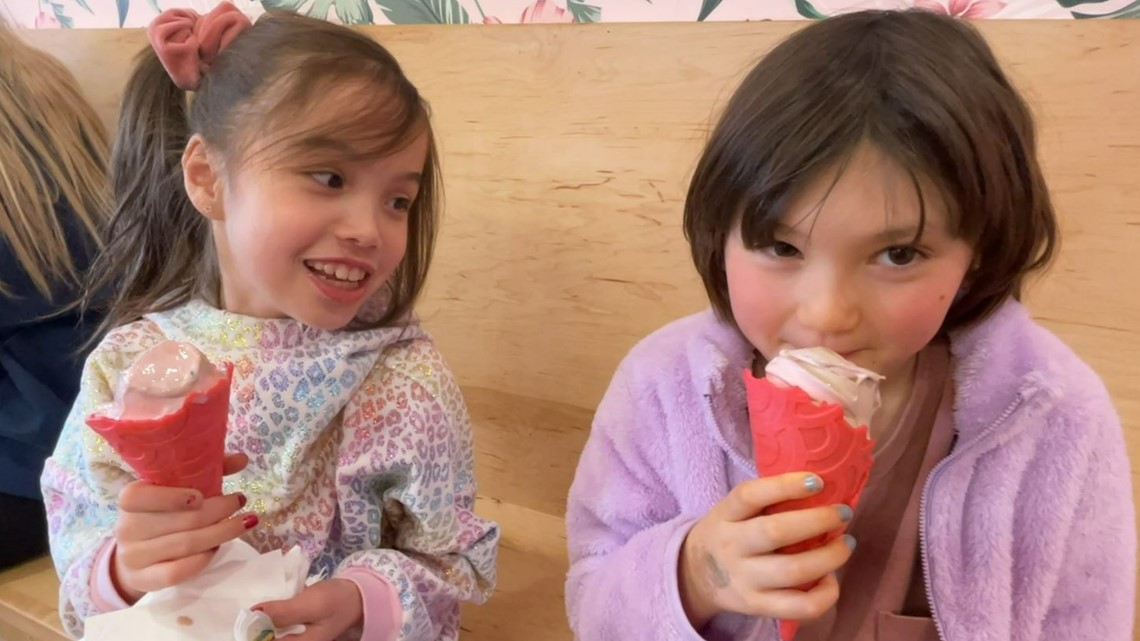 "We offer cereal sprinkles," De Leon said. "We also do drizzle so it's really open to customization so it's what the customer likes."
In October they got really wild. In 2022 they offered a corn-flavored ice cream topped off with hot Cheeto dust. Yes, hot Cheeto dust.
"Yeah we were really scared to do it and then we did it and we got a lot of good feedback," said De Leon.
Krystel Santos got the taro soft serve with condensed milk and two sticks of mochi.
"To me, it tastes like honestly the perfect bite," she said. "The perfect bit of taro, condensed milk so it's really good that they have this flavor on the menu."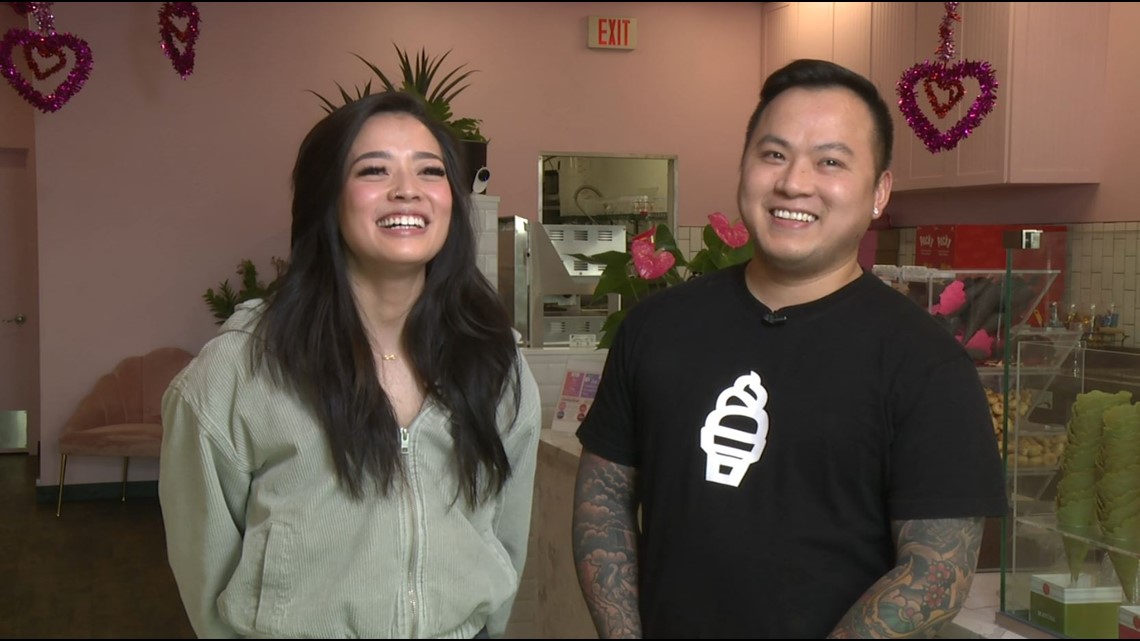 If you're looking for a picture-perfect treat that's not too sweet, there's a place called Cream that rises to the top.
Cream Specialty Soft Serve is open seven days a week. The address is 12954 SE Kent-Kangley Rd, Kent, WA 98030