PUYALLUP, Wash. — Food trucks are a great way to sample many different cuisines. But if you find yourself in Puyallup craving Mexican food, jump aboard the bus.
"We're here at Tony's Tacos," said Antonio Ruiz, owner of the non-rolling restaurant.

"The bus has been in the family for 20-plus years now," said Ruiz. "I believe it's a 1978 Blue Bird. We got it from my dad. He was working with someone and you know, word of mouth, 'hey I have this bus for sale.' And then my mom and dad picked it up and you know, started it out."
It may be permanently parked, but the bus gets plenty of passengers.
"You walk in, and then you see the ceiling. It's all shiny and reflective. It's not your typical food truck," said Ruiz. "Half of it is seating, we have 10 chairs in there. And then the other half is where we cook and prep all the meals."

"Some people have mixed feelings about food trucks. Some people love them. The people who do have mixed feelings when they come in here and they feel a bit better because they can see hands-on what's going on. There's nothing to hide, you see them making everything," Ruiz said.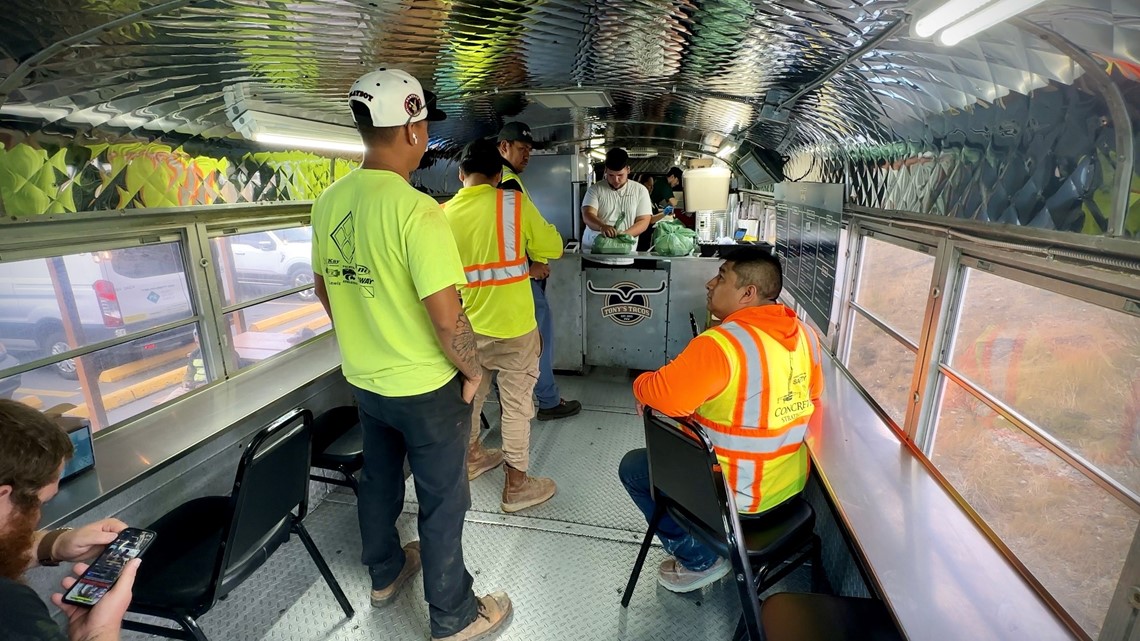 And what they're making is bringing in customers from all over.
"We focus on a simple menu, not too many items. But what we do have we focus on it we try to do as best as we can," Ruiz said.
Like their Birra tacos. "Birra has been a big hit these past few years. Birria itself it's like a slow cook shredded beef. We use Guajillo and other peppers to make it," said Ruiz. "We have street tacos with handmade corn tortillas. Meat-wise, you have a good variety. Carne Asada, it's just the go-to steak. In the pizzeria, we put cheese, and Birria inside. It's just a 13-inch diameter, big quesadilla."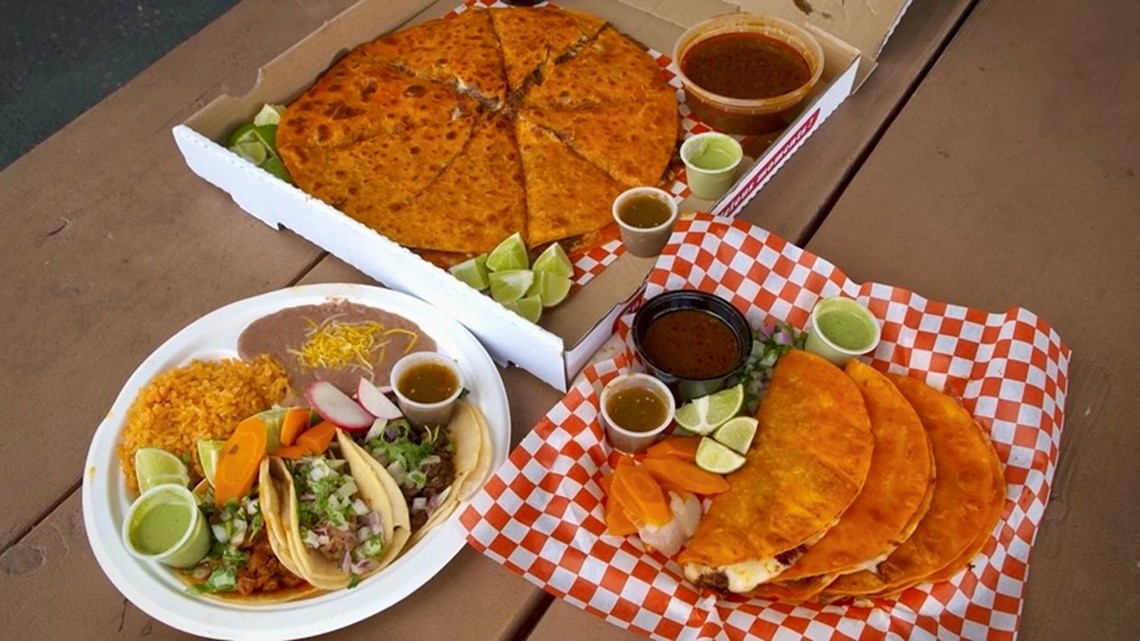 So while food trucks are great, Tony's Taco Bus is a whole other gear.
"If they're willing to drive out of here, you're set."