MARYSVILLE, Wash. — If you never venture north of King County for food, you're missing out on one of western Washington's most delicious options: Coconut Kenny's.
The locally-owned chain has locations in seven cities throughout Snohomish, Skagit, and Whatcom counties, thanks to owners and brothers Chay and Lee Tan.
"The tropical theme works out really well for us because we live in the Pacific Northwest," Chay laughed.
He was a student at Western Washington University when the original island-themed pizza restaurant in Bellingham was put up for sale. Chay was 22 and Lee was 21, but they decided to buy it.
"At that age, I don't think you really know (it will work out,)" Lee said. "You're just willing to take any risk possible to make your dreams come true somehow."
The youngest of five children, the Tans were practically babies when their family moved from a refugee camp in Thailand to America. Their parents opened a Chinese buffet and they learned by example.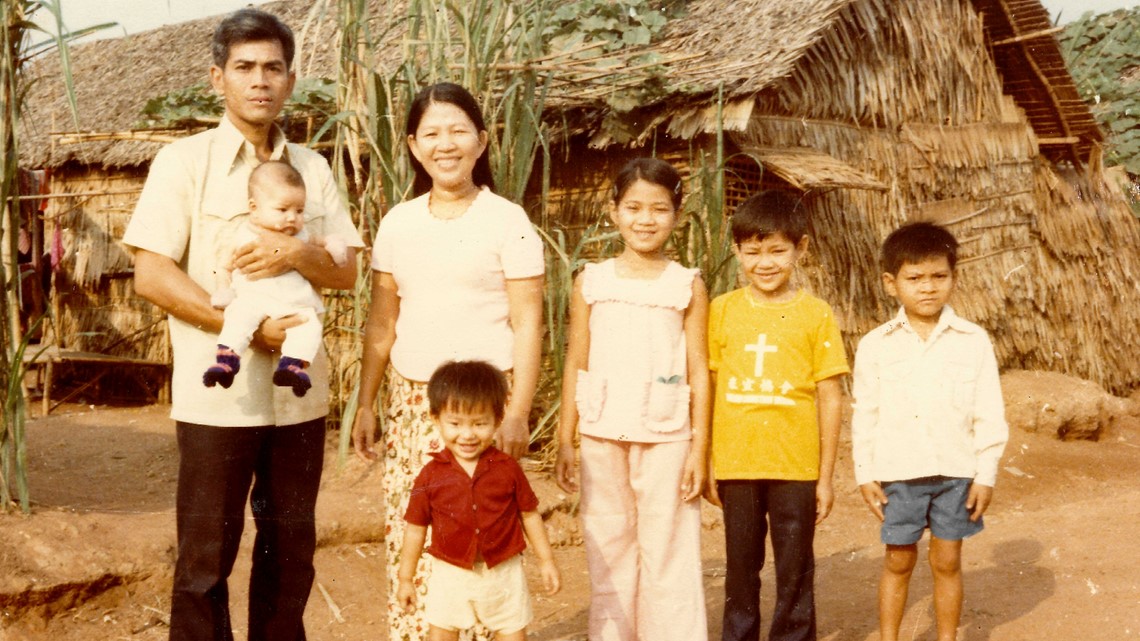 "I've always pictured myself in the restaurant business (because) we grew up in the restaurant business," Lee said.
"I just knew I wanted to be a business owner, entrepreneur," Chay added.

Hard work and undeniably delicious food proved a winning recipe, and they eventually expanded the Coconut Kenny's concept to Sedro-Woolley, Anacortes, Burlington, Ferndale, Lynden, and their most recent space in Marysville.
"Our staff is amazing," Chay said. "That's what allows us to do what we do."

It's primarily a pizza place, and uses the original dough recipe from Bellingham.

"It's not your normal original crust, it's a pan pizza," Lee said. "We fell in love with, we call it the 'golden halo,' which is our toasted cheese crust."

Customers order just as many sandwiches, which are made using fresh baked sweet Hawaiian bread.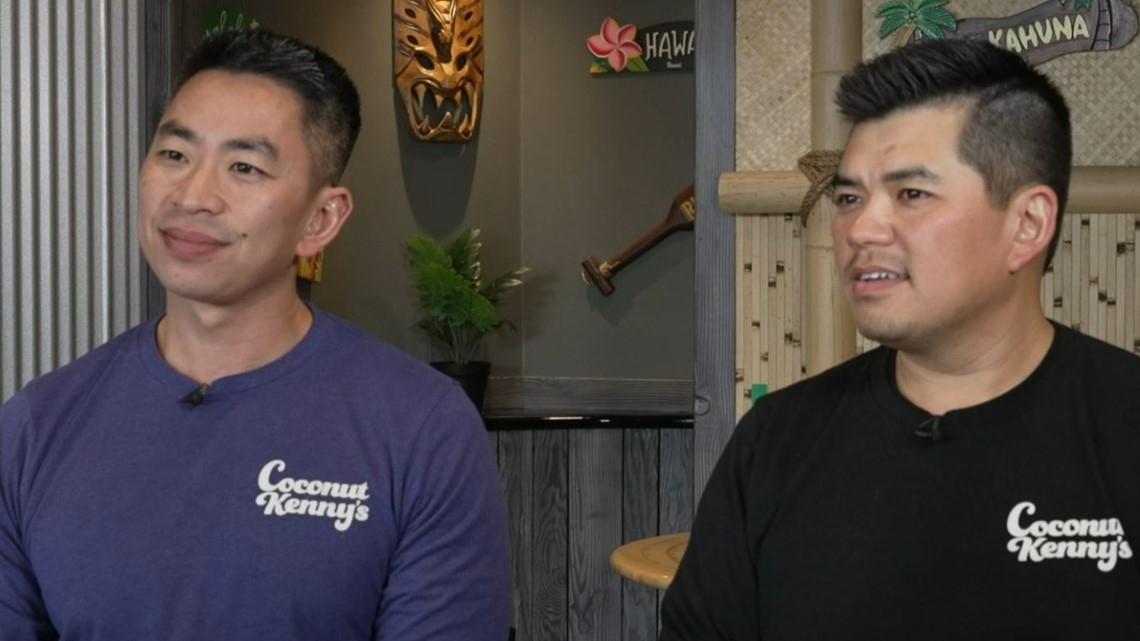 Toppings include island favorites like Kahlua pork, but the menu also fuses cultures. The Bonzai sandwich was inspired by the flavors in a Vietnamese banh mi.
Whatever customers choose, they don't leave hungry.

"We grew up in a culture where — I remember when we had friends and family come over — my mom's job was just to feed people," Lee said. "She loved feeding people. Even if you just came from another dinner, she would just force feed you."
"We want to make sure our customers leave full and more than likely have some leftovers," Chay added.

The brothers admit operating seven locations is "a lot," but they've also begun sharing ownership with longtime employees and hope to strategically expand further in the coming years.
"It just speaks to how you can use food as a way to bring people together and celebrate," Chay said.
Coconut Kenny's locations are open daily for lunch and dinner.