"There was a time in the early days of this group when if we had 500 riders on a public run day it was a busy day," says member Bill Hartung. "Now we typically have 15-hundred."
That's more passengers than Amtrak will carry out of Seattle.
"When it's running really well, it's a lot of fun," adds Hartung, "When it's not, it's work."
He got his first ride on a scaled-down model train when he was three years old.
"So I told Santa that year I wanted one of these in the back yard," he says, "All I got was a Lionel train set."
It wasn't until he was on the verge of retirement that Hartung finally got his train.
"That was the easy part. The difficult part was learning how to run it."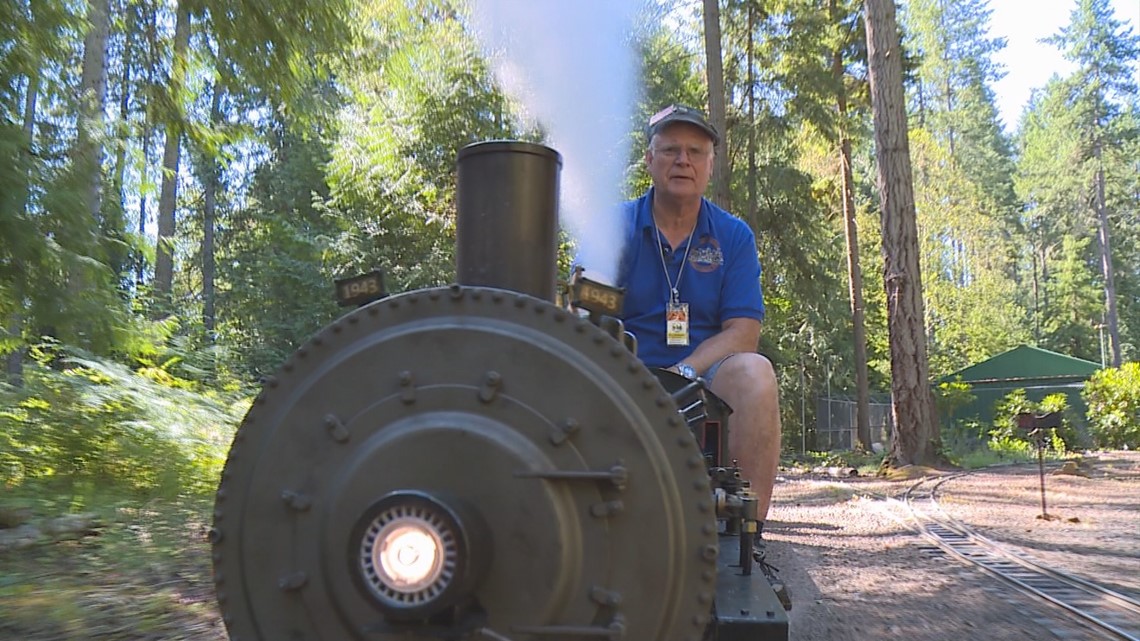 The trains cost about as much as a used car, can weigh more than a thousand pounds, and are capable of reaching up to 30 miles an hour. But don't worry, the speed limit here is seven.
Steam locomotives are notoriously temperamental.
"That's why steam is so attractive to guys," says Hartung. "We love the machinery, watching it work."
Not just guys are attracted to the locomotives.
"The girls and ladies don't know how much fun this is," says long-time member Carole Moss. "It's a hidden secret."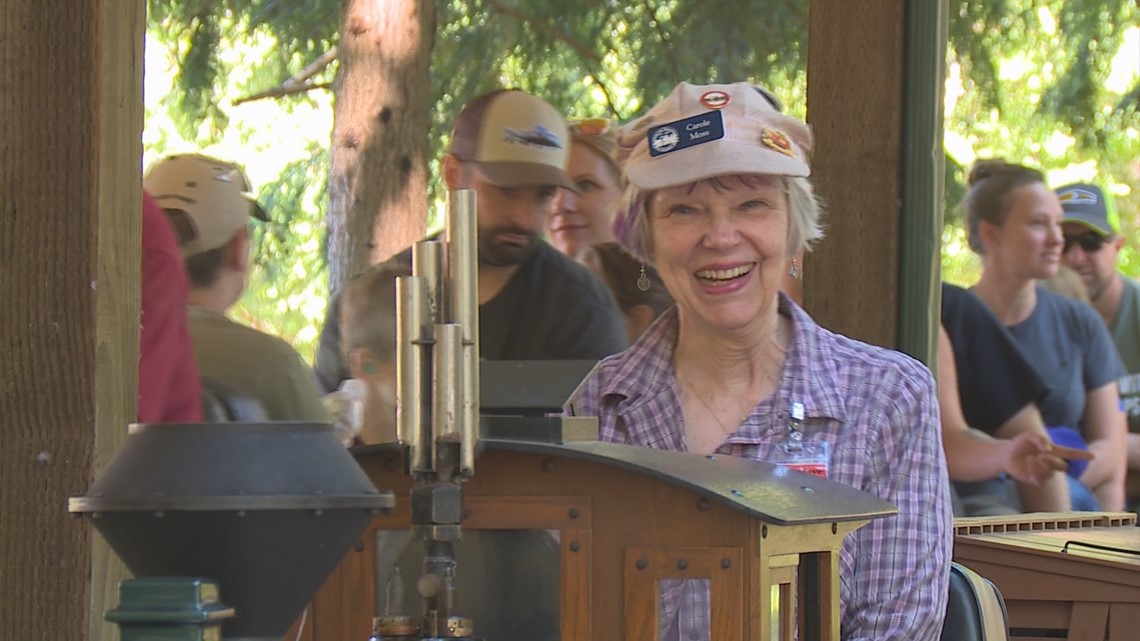 Moss says engineers aren't just controlling speeds, "It's not like driving a car."
They're also checking steam pressure and the amount of water in the boiler.
"If you don't have water in the boiler you have a dead engine. Bad. Very bad."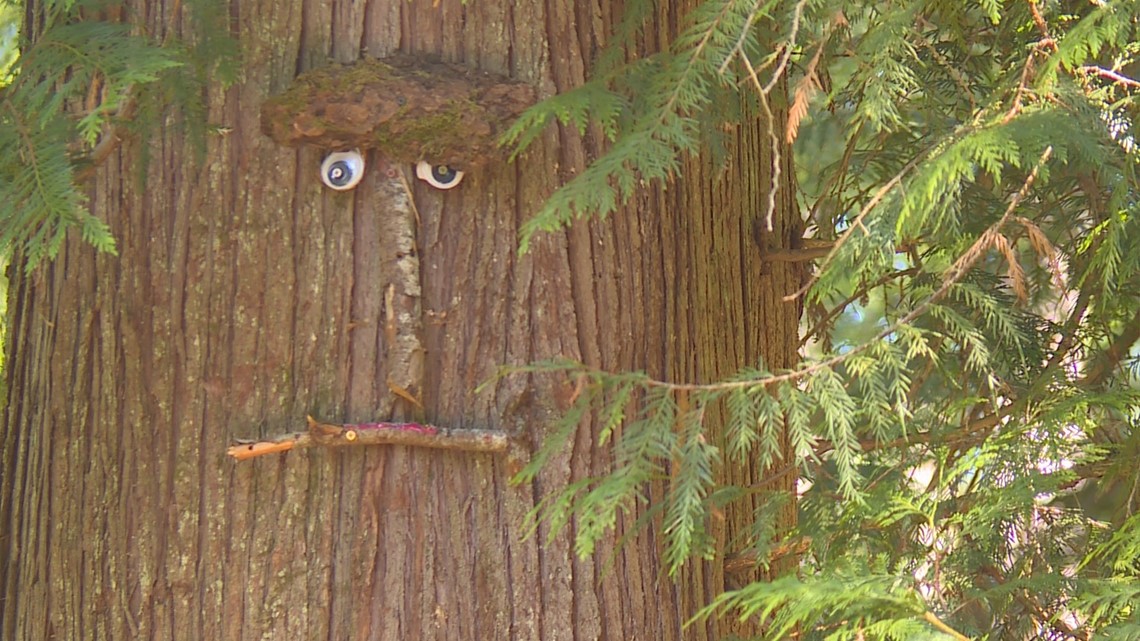 Passengers can just enjoy the three-quarters of a mile ride through the cool woods or they can challenge themselves by looking for faces in the woods. There are fifty of them.
You'll find their public day schedule on their website. While the train rides are free, donations are accepted. They're used to help the group double the length of the track which should be ready next year.