Whitefish, Mont. — Since the first T Bar was installed in 1947, Whitefish Mountain Resort has built a reputation as a skier's mountain--a low-key Whistler--with three hundred annual inches of snow and three thousand acres of skiable terrain.
"Once you get up here and spread out, you feel like you've got the whole mountain to yourself," said PR manager Riley Polumbus.
But there's more than one season of fun on what locals still call "Big Mountain".
From June through September there are all kinds of daring ways to go downhill. And that explains why I'm looking just a tad nervous.
"Most people get over their fear of heights," said Polumbus.
And you'd better.
Whitefish Mountain Resort offers a six zip-line tour with rides up to 1,900 feet long and 300 feet above the ground.
Big fun season-round at Whitefish Mountain Resort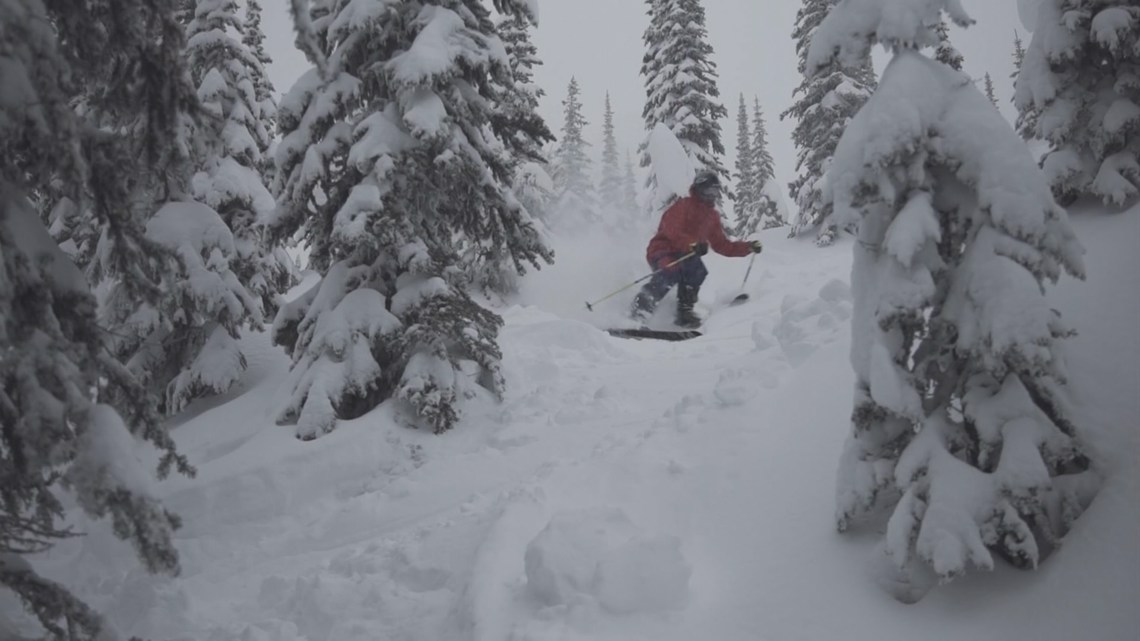 There's another fun way to get down the hill: the Alpine Slide.
"It's fun for kids of all ages really," said Polumbus.
Mountain biking is the most popular way to get downhill.
But if you're more interested in climbing up, expect to break a sweat. There's also the Aerial Adventure Park: An obstacle course in the trees.
"You go through at your own pace and it's really, really fun and so you get to challenge yourself there," said Polumbus.
When you're through with the challenges and just want to relax, consider staying slopeside at one of three treehouse chalets. Developer Gail Goodwin says her Snow Bear Chalets can sleep up to ten people. The best room of all may be at the top of the turret where 600 fiber optic twinkle lights form their own constellation.
"When you're sitting up there having a glass of wine and watching the skiers go by, you're about 12 feet from the actual chairlift," said Goodwin. "Eye level."
An exquisite way to end a day of fun on the mountain.
KING 5's Evening celebrates the Northwest. Contact us: Facebook, Twitter, Instagram, Email.