New Mexico Tamale Company in Ferndale
The restaurant motto is "be prepared to unwrap goodness," but customers are also showered with love from owner Dora Ruiz.
She refers to them as "sweetie" and "honey," and regularly takes "pulse checks" to walk around the small eatery and make sure everyone is enjoying their meal.

"It's important that you take that moment to appreciate them," she said.
The menu features tamales made with hatch chiles, which are only grown in New Mexico and offer a distinct flavor. The proportions also differ from other tamale restaurants – Ruiz uses 50% masa and 50% filling.

New Mexico Tamale Company is located at 5687 3rd Ave. in Ferndale and is open for lunch and dinner every day but Sunday.
Box and Burgers Eatery in Kirkland
Specializing in Hawaiian Asian fusion cuisine, the dine-in/take-out burger joint in an east side strip mall features food that looks like fine dining.

"You produce food that comes from your heart, that makes people happy," said executive chef and owner Reis Llaneza. "That's the goal."

House favorites include pan-roasted miso salmon, pork belly and kalua pork bao tacos, and French Blues burger, which includes roquefort cheese, bacon confit and truffled arugula. Prices range from just $3 to $15.

And customers who've lived in the islands say the flavors are top notch.

"The food is impeccable, I think it's impeccable," said diner Lu Madriaga.

Box and Burgers Eatery is located at 12305 120th Ave NE in Kirkland and is open for lunch and dinner Tuesday – Saturday, and dinner only on Monday.
Taneda Sushi in Kaiseki in Seattle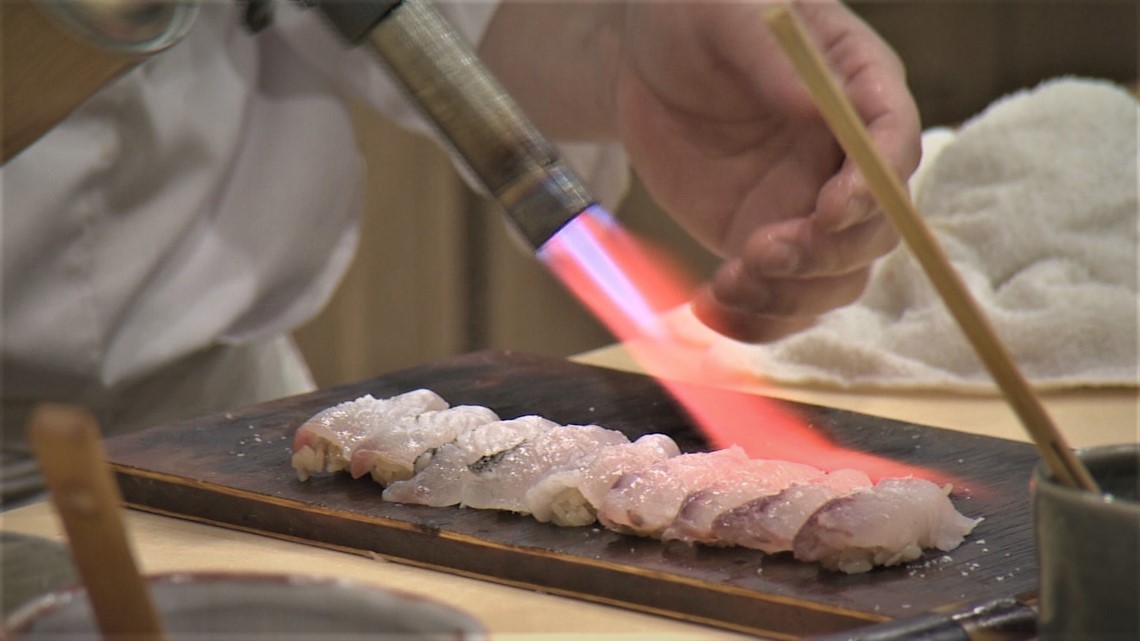 The Capitol Hill neighborhood is home to this one-of-a-kind sushi experience, assuming you can locate the tiny restaurant. It's down an indoor alley next to a barbershop, marked only by a small sign.

Taneda serves chef's choice seasonal meals, using only the freshest ingredients including fish flown in from Japan. There are more than 20 courses, each of them meticulously prepared and totally unique.

"I always put some surprising stuff in the course meal," said chef and owner Hideaki Taneda.

The nightly dinner service seats only 9 people and reservations book up weeks in advance. One person is $125, not including premium sake.
But customers who've experience kaiseki dining in Japan say it's well worth the wait and price.

"It's fresh, it's different, and it's amazing quality," said diner Grace Takashima

Tibbetts @ Fern Hill in Tacoma
Seasonal American fare is piled onto every plate at this small eatery in Tacoma's Fern Hill neighborhood.
One of the most popular items is the "meat and gravy bomb" - roasted Yukon Gold potatoes, scrambled eggs, farmed greens, pepper jack cheese, and candied bacon in a toasted sourdough bread bowl, topped with herbed sausage gravy.
Owner Shawn Tibbets' heart is as generous as his portions.

He served food to more than 1,000 people over the holidays, and customers helped him wrap toys for kids.

"I'm just a small little tiny restaurant, I have no idea what I'm doing to affect other people, but apparently it's contagious," he said.

Reservations are currently required for the nine-table eatery because demand is so great. But Tibbets isn't looking to move into a bigger kitchen any time soon.

"I don't need one. I've done this. And for that, I feel very blessed," he said.