SEATTLE — Long before Mariner fans arrive to see their favorite team play, an even more explosive show is already waiting inside.
"With the Mariners, Pyro Spectaculars has had a relationship that has spanned two stadiums back to the Kingdome and now to T-Mobile Park," said Kevin Gilfillan, a show producer for Pyro Spectaculars. His family's business is responsible for setting up, and setting off the Seattle Mariners special post-game fireworks shows.
"This year, we're doing seven of them in conjunction with the mariners. And those are really mega productions in terms of the fireworks world," Gilfillan said.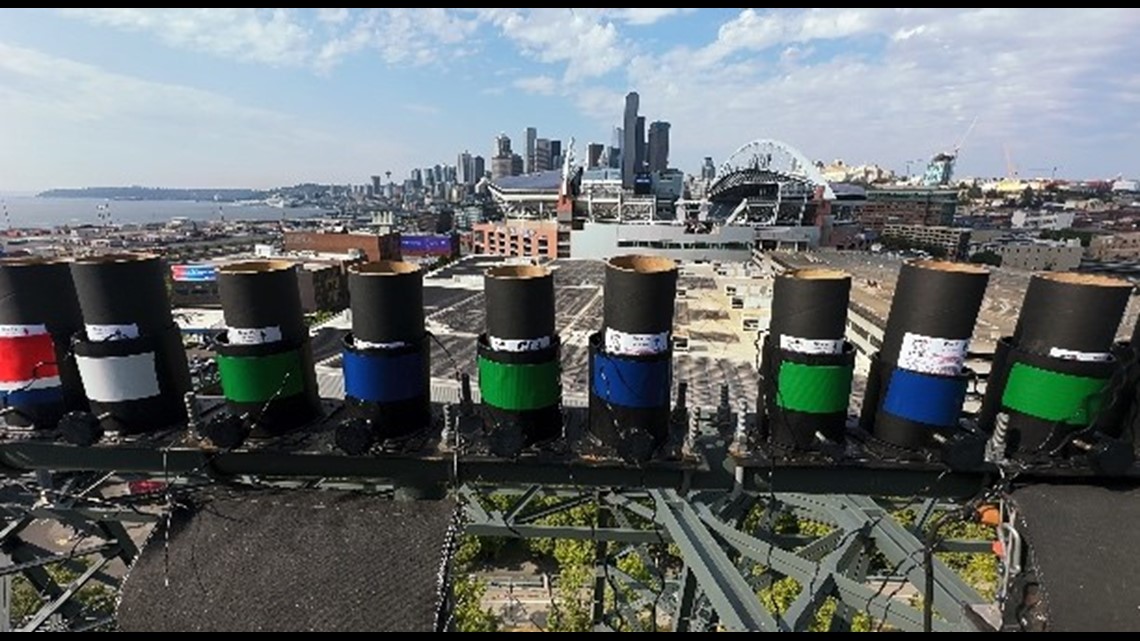 "Loading for these shows here on site takes two days, the day before, we're handling some of the more intricate components, and we're getting things lifted up to the top top of the stadium," Gilfillan said. "Then we come to show day. It's also a game day. We're trying to get things done and wrapped up long before the public arrives. In all, we have over 65 unique firing positions. And in any given show there's going to be more or less at any given position based on the theme."

But not all the fireworks are in the ballpark.
"Over on the parking structure, that's when we get in over there," Gilfillan said. "We're loading some of those larger shells. In the larger effects that go off during the display."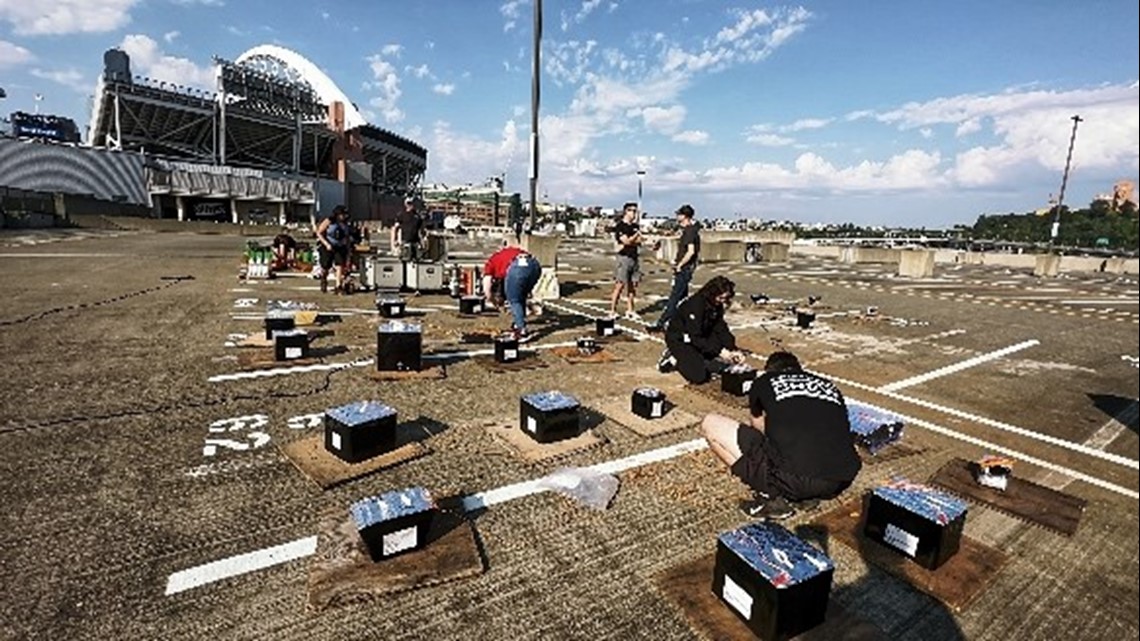 About 20 minutes after the game ends, Gilfillan and Mariners staff make their final checks.
"My job is really to communicate with all of my crew members. Make sure everything's good. As you can imagine, there are different risks and safety precautions that must be adhered to at each location," Gilfillan said. "When it comes time, the Mariners up here in the in the control booth, they give the countdown, we roll into the tape, we are checking our systems, making sure everything's firing."
Once everything gets the all-clear, it's time to start the show.
"On average, where we have thousands of shots that we're shooting in, so it's a lot going on. We have our firing system that's rapid firing sometimes and fast sequences. And other times, it's a slow moment, we have one show at a time you kind of building the drama," said Gilfillan. "At the end of the day, everybody's going to have a cool experience and be able to take away something a little bit different. We're going to move their eyes around the ballpark from the field up to[the top out to the light tower and it's going to be a lot of movement and fun."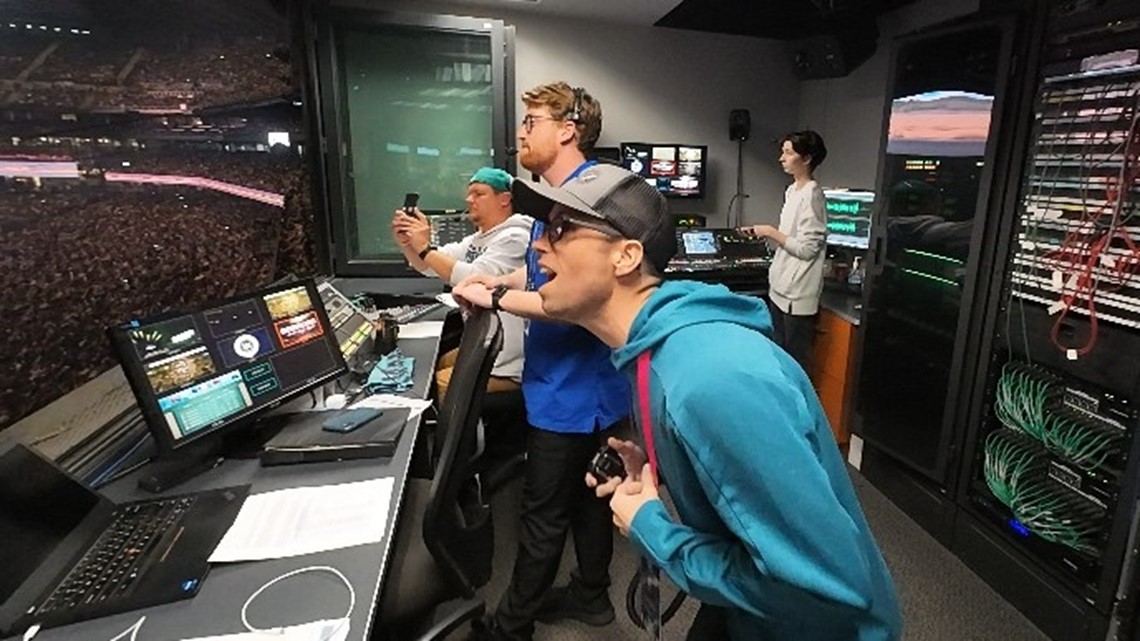 Everything goes off without a hitch. But like the Mariners, Gilfillan and the team at Pyro Spectaculars are already thinking about how they can make the show even better.
"The conversations are already happening about what will next year bring. What are we going to bring to the table that'll be new next year."
The next Seattle Mariners Fireworks show is September 29.