OLYMPIA, Wash. — Several months before a nutcracker comes to life onstage to lead toy soldiers in a battle with mice, local dancers--many barely in their teens—spend weekends in what was once an old auto repair shop.

They drop their shoes off in the hallway, rehearse steps in a studio and learning life lessons from a dance instructor who now carries a cane.

"I don't allow them to say 'Can't.'", says Bud Johansen. "I say it's a four-letter word. It's a swear word. Because if they say "can't", it cuts it off."
He suggests: "They're 'having trouble'. They're 'working on it. They're 'developing it'. They'll improve."

Since 1972 that's been the guiding principle of the dance school Bud and Mary Johansen founded. The Johansen Olympia Dance Center is also the home of the non-profit youth company Ballet Northwest. Three generations of students have followed in each other's well-choreographed footsteps.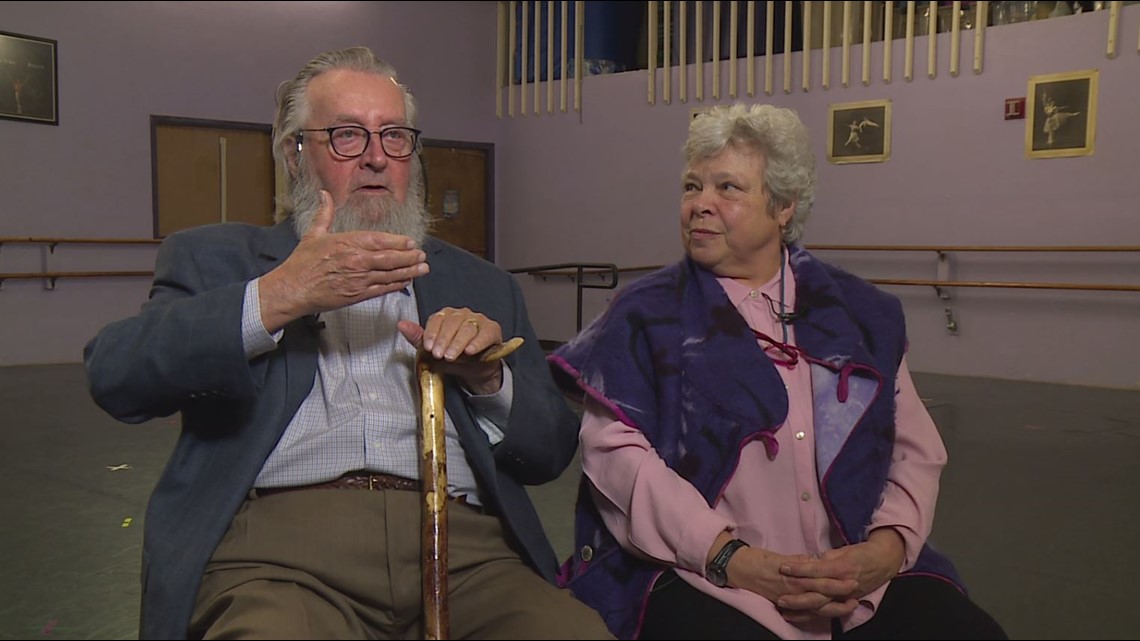 "Most of them will not become dancers," says Johansen. "Being a dancer is a rough field right now. It really is. It's awful. I don't promote that. It's always been rough."

And yet many students have gone on to dance professionally including a local boy who started ballet class with Mary Johansen when he was 8.

"I think with both Bud and Mary, they had high standards," says Ken Johnson. "But they were also fun. They had a great sense of humor."

In 2007, after careers in dance, Johnson returned to Olympia with his wife Josie to take over the dance school. Their mission is to make sure it feels like a second home to its many students.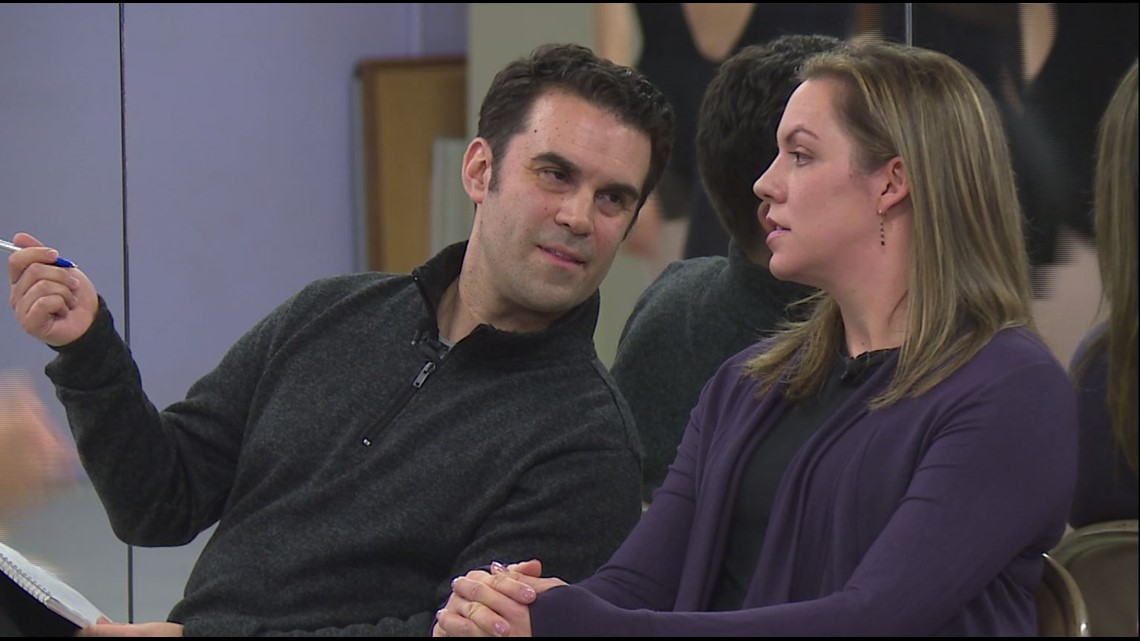 "We create a very nurturing and caring environment for these dancers, whether they're going to be a professional dancer, if they're doing it for recreation, it doesn't matter," says Josie Johnson. "We want them to be the best that they can be."

As the dancers master their moves in the studio, costume designers next door make sure they'll sparkle on stage.
Though they officially retired more than a decade ago, the Johansens still teach at the school. Mary answers the phones and both appear in productions.

That's the thing about a home. You never want to leave.

"I remember saying to Bud 'Oh Olympia is a nice place but we won't be here for the rest of our lives'", says Mary Johansen. "But wrong I was, and it's just been wonderful."

It's also been wonderful for the students who get to perform in a professional-level production. Best of all, long after the final bows, they will carry on some of that Johansen positivity in their hearts.
Tickets are still available for Ballet Northwest's 35th-anniversary production of "The Nutcracker" which runs through next Sunday, December 22nd, at the Washington Center in Olympia.
In January Ballet Northwest celebrates 50 years with a gala, featuring professional dancers with Ballet Northwest roots from all over the country.