SEATTLE — A small Ballard storefront specializes in everything you never knew you needed.
Lemon Drop Boutique's mostly-vintage inventory is simultaneously random and weirdly specific.
A swimsuit from the 1950's? Check. Sparkly cat mask? Yes. Vintage typewriter? Of course.
It's a go-to store for theme event costumes and one-of-a-kind style seekers.
Every item is handpicked by owner Jodi Obde.
"For sure it's my passion, as you can probably tell," she said, laughing.
She used to sell antiques at flea markets, while working as a floral designer.
"I was decorating establishments, now I decorate people," she said. "I love sparkle. Glitter is my favorite color."
The Lemon Drop Boutique in Ballard has vintage down to a tee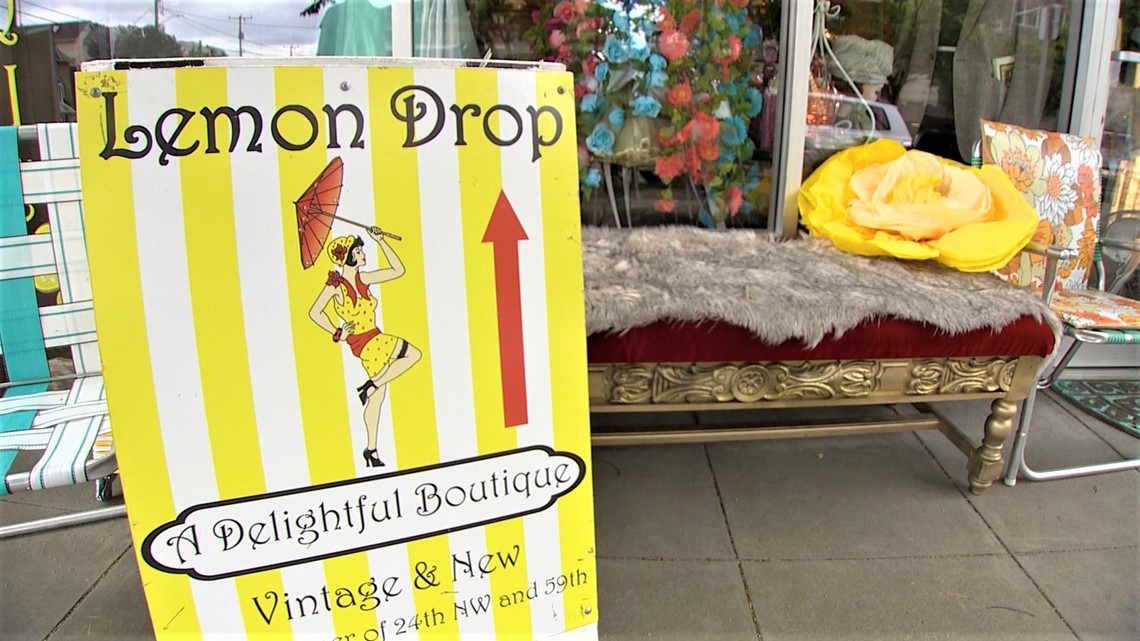 The Roaring '20's are her favorite era, though you'll find shoes, clothing and accessories from subsequent decades, too.
She also has a thing for signs.
"I am obsessed with signs, with sayings. You'll find them pretty much all over the store," Obde said.
Regular customers visit often, because the merchandise is always changing.
"She's cultivated a place of wild craziness and it's very exciting," said customer Ashleigh Campbell.
Lemon Drop Boutique is located in Ballard on 24th Ave. NW, just a few blocks north of Market. Check the Facebook page for hours, as they vary.
KING 5's Evening celebrates the Northwest. Contact us: Facebook, Twitter, Instagram, Email.