LEAVENWORTH, Washington — There's been a baby boom in Leavenworth.
"We're at Leavenworth Reindeer Farm, and right now we have 12 reindeer, well, 15. We just had 3 babies born," explained manager Erika Bowie. "We are expecting 5 more babies to be born on the farm this calving season."
Springtime here is busier than Christmas at the North Pole.
"This is the time of year when we're short on sleep, but it's the big reward of being able to cuddle with those cute little reindeer," laughed Bowie.
Kari and Hans Anderson are the owners of this family farm. Currently, Kari also happens to be designated Reindeer Mom to calf Moonshine, a week-old calf whose real mom couldn't nurse him. Kari hand feeds him, and he follows her everywhere.
During this busy time on the farm, which also has draft horses, a turkey, and some chickens, Kari and Hans' kids and grandkids help with chores like feeding the reindeer their favorite food: "So we are feeding them fresh willow branches, which is the first tree to get its leaves and the last tree to lose them. It's what they're eating up in the wilds in Alaska. They love willow," Bowie said.
This is the only reindeer farm in the lower 48 that's open to the public year-round. Visitors can go inside the reindeer enclosure and feed the reindeer right out of their hands. Even little reindeer lovers are welcome. These animals are very gentle, despite the imposing antlers.
"They absolutely love people," Bowie said. "Sometimes we take them out to local elementary schools, and assisted living communities to love meeting the reindeer over the holidays."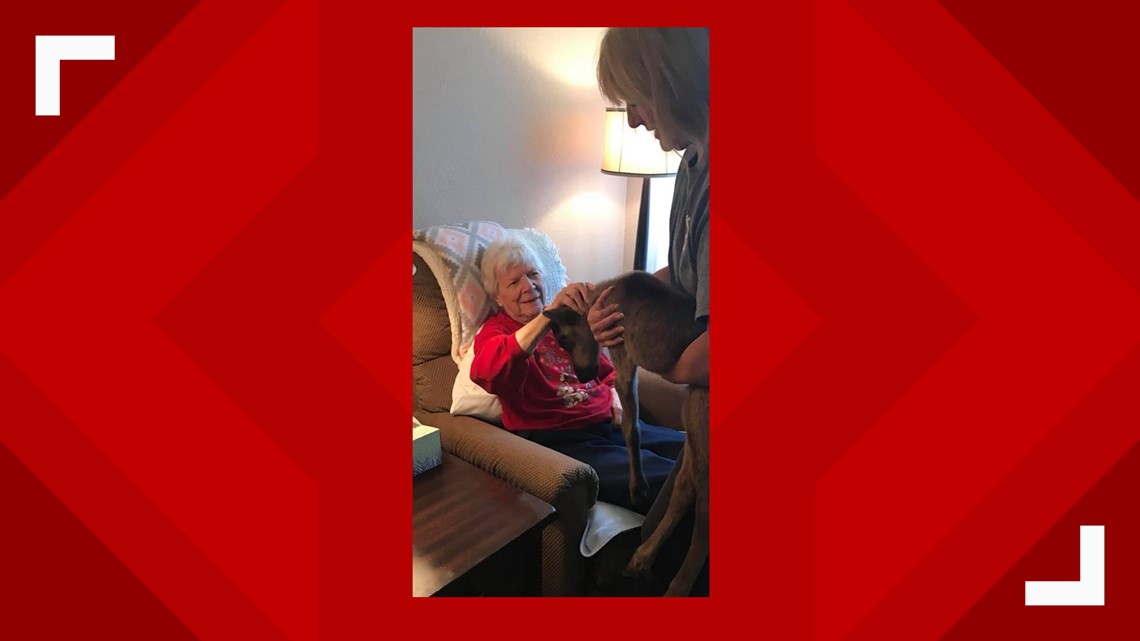 And this flock loves living in Leavenworth — not just because of their adoring fans — but because of geography.
"Little known fact, Leavenworth is actually at the same latitude on earth as Mongolia, where huge herds of reindeer naturally thrive. We actually have the same weather patterns here, and some of the healthiest fattest reindeer we've ever seen," Bowie said.
And as the group of kids visiting the farm feeds this happy herd willow branches on a sunny spring day, everyone agrees: Meeting real-life reindeer face to face beats leaving carrots out for Santa's reindeer all year long.
Disclaimer: This is an encore presentation of this program.