MUKILTEO, Wash. — Inside the corner unit of a bland Mukilteo business park is something cool - and cuddly.
"My name is Roberto Hoyos and I own a company called Throwboy - we make the world's softest designer throw pillows."
Evening was there in 2013 when Roberto funded Throwboy with a Kickstarter campaign, selling pillows he made on his grandmother's sewing machine.
The pillows became so popular he outgrew the North Seattle apartment where he was making his pillows. Bur Roberto still keeps that old Singer sewing machine in his new office.
He calls the place the Pillow Fort. It's where he designs his pop culture pillows – and where his small company markets, stores and ship them to spots all over the world.
His cuddly takes on retro tech are perfect gifts for the type of person who still treasures their old school Nintendo controller. And this is the only place you'll find an Apple for 39 bucks a pop: Throwboy makes pillows shaped like Macs and iMacs and iPods. But he's very careful with the names he uses.
"This is the 1984 pillow, it's part of the Iconic Pillow Collection," he said, holding up a plush replica of a vintage 1984 Mac. "This is one of our biggest sellers, people really love this, it definitely brings back memories."
They're doing something right - Apple is among Throwboy's customers.
The Avocado pillow is also a best seller.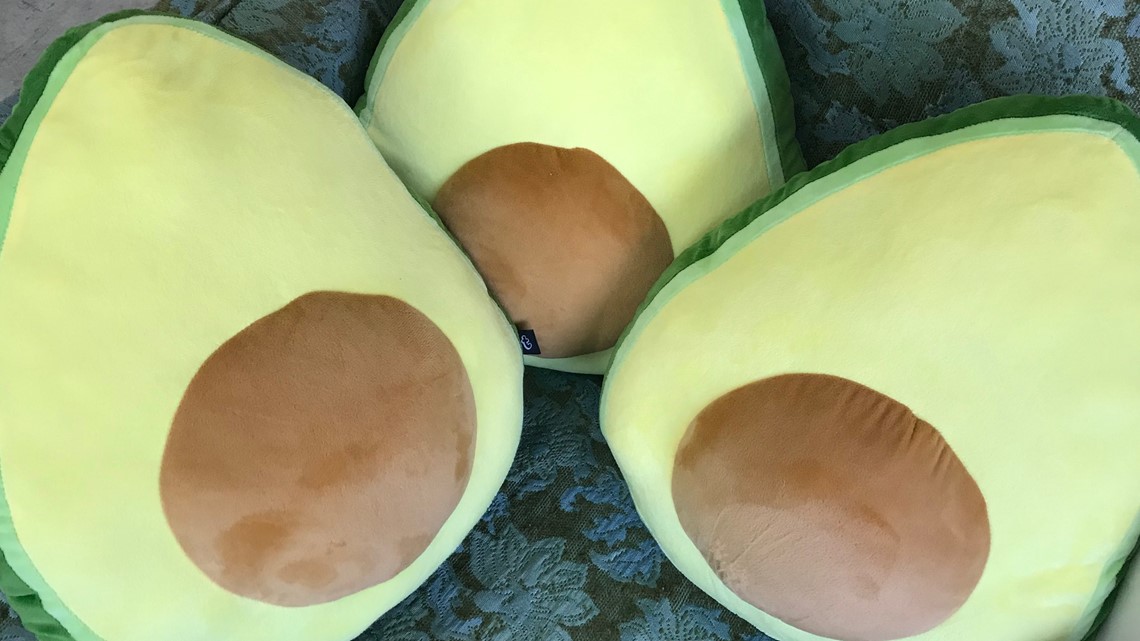 "People were really feeling avocados this year too," said Roberto.
Roberto is about to launch another Kickstarter campaign to sell something new – Pocket Pillows. "We wanted something kind of like an entry-level cool thing," he said as he tossed the beanbag shaped pillows shaped like Apple computers. Perfect for putting on your desk, next to your real one.
If you've ever wanted to hug your computer or the source of your guacamole - Throwboy's got you covered.
"We make pillows inspired by what people are into, what people love."