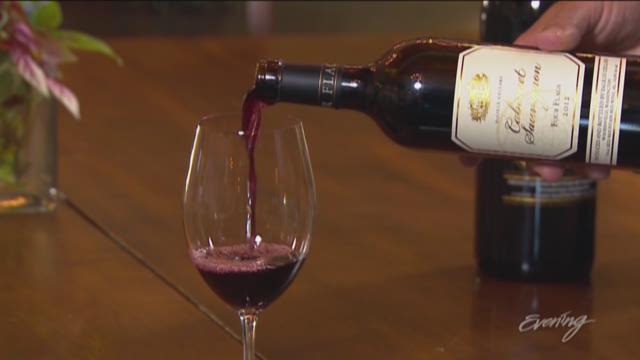 Woodinville, WA – Seven days a week DeLille Cellars invites visitors to their tasting room in the heart of Woodinville's wine country. But, if anyone wants to turn the experience into a party, all they have to do is head up the street to the Chateau.
"The Chateau is our private event space," said owner Greg Lill. "We've got the terrace, the ponds up above. You get different looks with different areas of the property depending on what you are experiencing."
Lill and his family built their boutique winery on 10-acres of land more than 20 years ago.
It's now well-known for hosting private parties and making Bordeauxs fit for a king.
"About a month ago we had the King of Norway on a private visit to taste wine. Prince Albert of Monaco choose our wines for a large dinner for 200 people. It's been our royal year", said Lill.
DeLille Cellars recently received another high honor.
"We have been chosen to be the honorary vintner for the Auction of Washington Wines," Lill said.
The annual event kicks off August 13th with a picnic where wine tasters and wine makers mingle.
Lill explained, "It's really a way to get in there and mix with the people within the industry and get to meet winemakers and growers that you have heard of but never get a chance to meet."
The picnic along with a series of dinners and a Saturday night gala raises money for uncompensated care at Seattle Children's Hospital.
"We saw early on that this was a way to give back. And it's fun," said Lill.
For a complete list of events and to order tickets, click here.