SEATTLE — Against the backdrop of a beleaguered city, messages of hope floated hundreds of feet in the air.
Throughout Seattle, images of balloons stamped with phrases like "Thinking of You," "Stay Healthy, Stay Home," and "We Will Dance Again" were projected onto the sides of landmarks, buildings, and a hospital.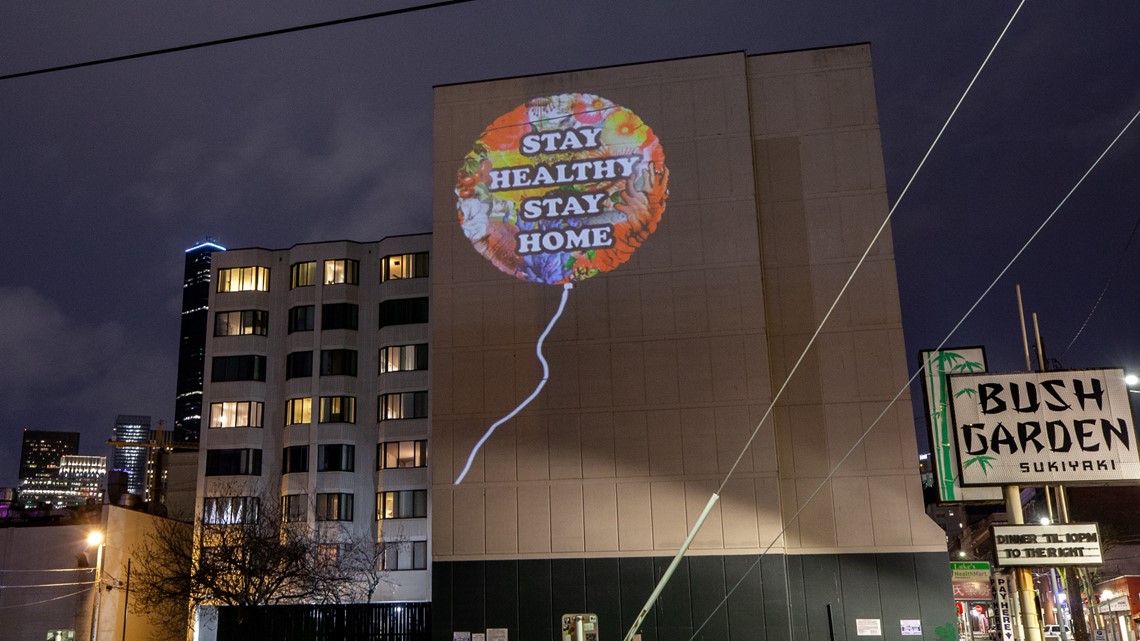 The art was temporary, but the two local artists who created it hope the effect will be lasting.
"It wasn't a matter of 'if.' It was something we felt compelled to do," said artist Duffy De Armas.
He and business partner Stefan Hofmann run Electric Coffin, a collaborative artist group in Seattle. The design work and fine art are typically layered and complex.
But in response to the COVID-19 crisis, they envisioned something simple.
"Essentially, we took the Mylar balloon — the sort of classic get-well-soon balloon — and we re-designed it with our aesthetic and motifs," De Armas said. "The balloons had all sorts of messaging, from thankfulness to hopefulness to a little bit of levity."
They call it the "Rise Above Project."
After creating the balloon designs, they collaborated with Cal McAllister from The Paper Crane Factory. He has a custom mobile projection unit built into a van, enabling them to project 70-foot tall images onto the exterior of structures.
"I think in these times of emergency or really troubled times, humans bring the best parts of themselves out and showcase that," Hofmann said. "It's amazing to participate in that."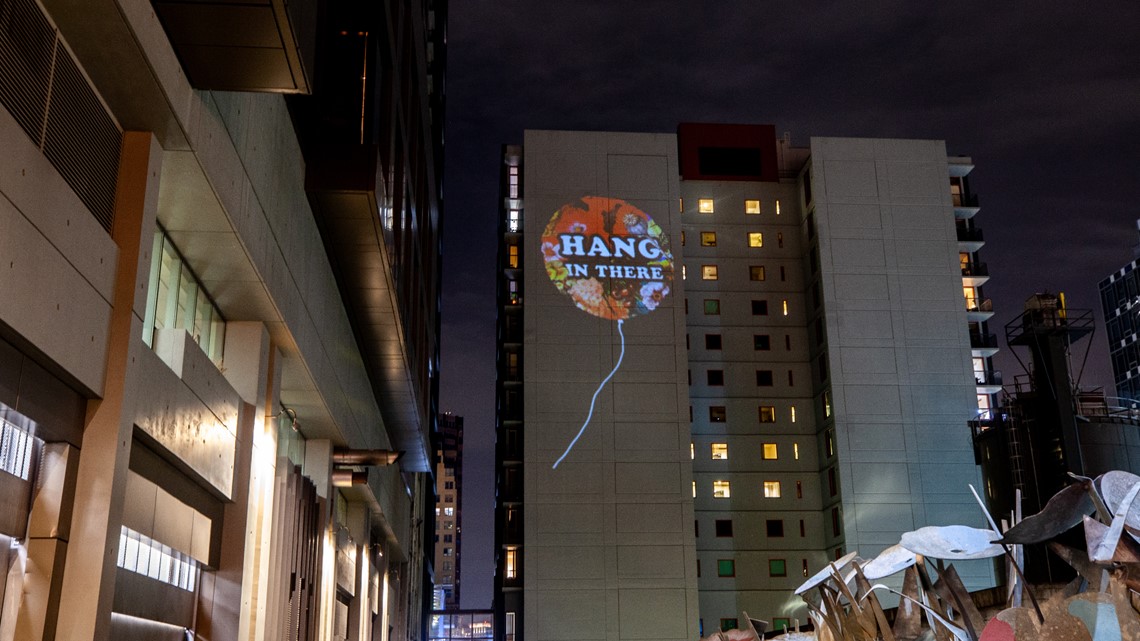 Since most people couldn't see the projections in person, the artistic team shot photos and video to document the work. Phase two of the project is others sharing the images far and wide, via social media and blogs.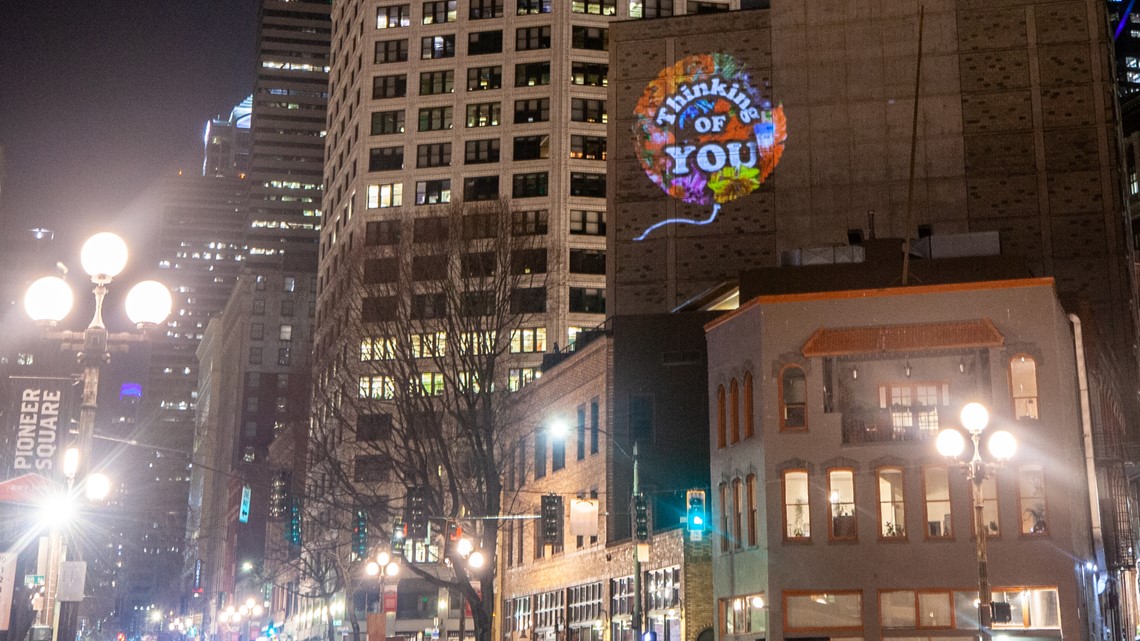 "It's supposed to be for us, as a community. Like, our whole city as a community. Not the art scene and not sort of the hipster millennial scene. It is for everybody," said Kirsten Anderson, owner of Roq La Rue.
"And if that means a little bit more connection — ironically in this time of self-isolation — a little bit more outreach with other people in our community, then that's great," Anderson said.
Ultimately, De Armas and Hofmann hope to make the projected art installations more permanent, so they're visible throughout the city on an on-going basis.