SEATTLE — Seattle's hockey history dates back more than 100 years, but for decades, if you wanted a place to grab a drink and a game, you were out of luck. That changed in 2012 when The Angry Beaver opened in the Greenwood neighborhood. Now the city's original hockey bar is a staple for fans of the sport.
When the Seattle Kraken came to town, The Angry Beaver joined the team's Anchor Alliance. It's a group of 32 bars across the Northwest where fans can watch the Kraken whether the team is at home or on the road. You can also catch World Cup hockey, World Jr. hockey and Olympic hockey here. If you haven't guessed by now, The Angry Beaver is all hockey, all the time.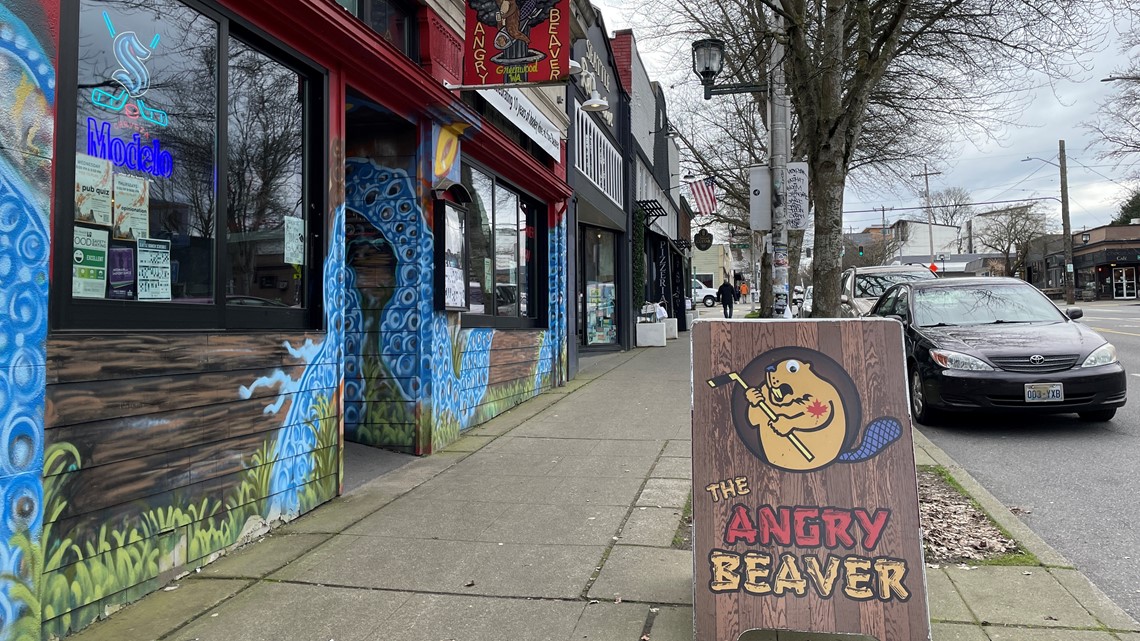 The menu is a mix of traditional pub fare and favorites from owner Tim Pipe's home country Canada. There's beer battered fish and chips, burgers, and a twist on a classic sandwich called the PLT which uses Canadian peameal bacon.
Of course, no Canadian inspired spread would be complete without poutine. The dish is simply fries topped with gravy and cheese curds, but The Angry Beaver offers several different varieties. They even offer a poutine flight so you can try them all.
The drinks will also please our neighbors to the north. The Angry Beaver is one of the only places in the city where you can find a Bloody Caesar. This cherished Canadian cocktail is similar to a Bloody Mary but uses Clamato juice instead of tomato. There's also Kraken inspired drinks like the blue tinted Shallows and the Sky Kraken from Fremont Brewing.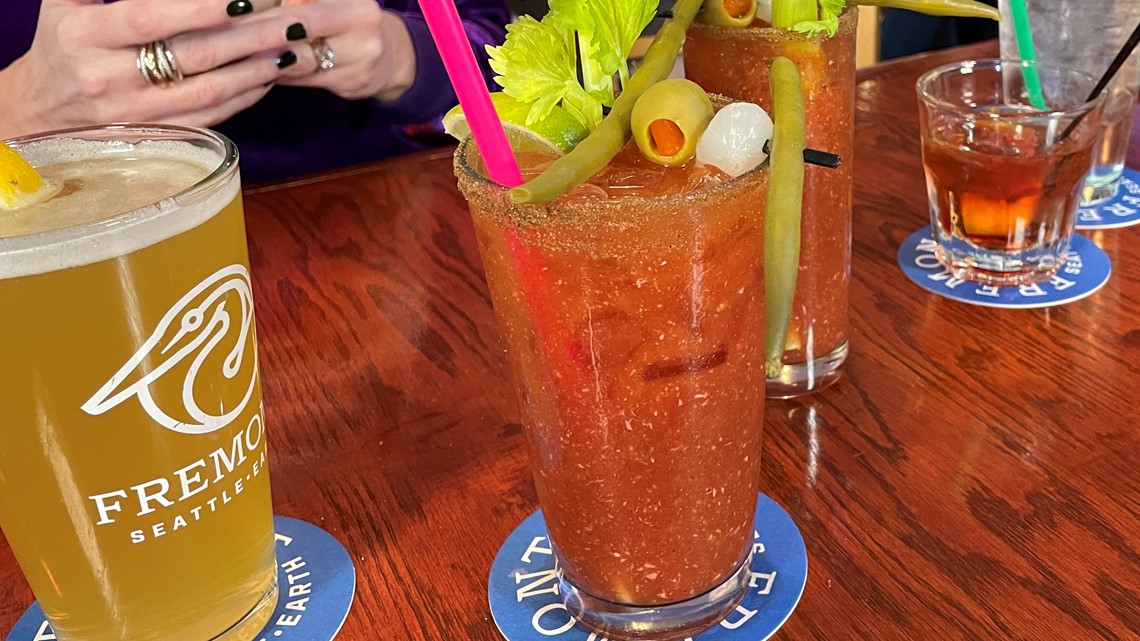 The Angry Beaver is open seven days a week and dogs are welcome! It's located at 8412 Greenwood Ave. N. in Seattle's Greenwood neighborhood.