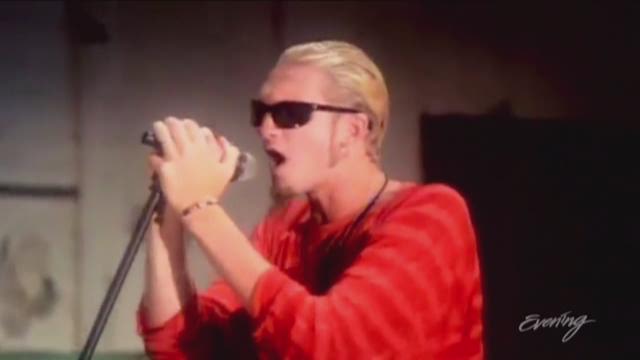 SEATTLE -- They were among the loudest and darkest sounding bands to blast out of the Seattle grunge rock scene but the bigger Alice in Chains got... The bigger their problems.  
Alice in Chains biographer David de Sola says the ending may be grim ...but King 5 played a surprising role in the band's beginnings.  
It is 1988… less than a year after Alice in Chains formed, two years before fame and fortune.  The story is about a hard working hard partying wannabe famous band. The story became a kind of calling card for Alice in Chains.  "I can't think of very many bands where something like that actually exists", says de Sola, "I mean can you imagine something like that on Led Zeppelin or The Beatles or The Doors?"
In 1990 they released a debut album for Columbia that would sell two million copies.  In May of 91, with "Man in the Box", Alice in Chains became the first of the new Seattle bands to get heavy rotation on MTV. Months before Pearl Jam released "Ten", and Nirvana released "Nevermind".
The band sold millions of albums before singer Layne Staley's drug problems put the band on hiatus. Then in 2002, he was found dead in his apartment. The victim of a drug overdose.
 
De Sola says the drugs shouldn't overshadow the art, "The music, the art, and the craft they created… that's what it's about."