It's simple, and it's good. That's the philosophy at Ba Bar, which rings true from the moment you walk in. The casual atmosphere and inviting hosts make you feel right at home. The food is simple but packs big flavor, just like the food you'd find on the streets of Saigon.
We tried the Bánh Cuốn, two ways. It's a rice noodle dish with ground pork, wood ear mushroom and minced shallots. The Hà Nội version is prepared so you construct the layers, the Sài Gòn version is a rolled noodle preparation.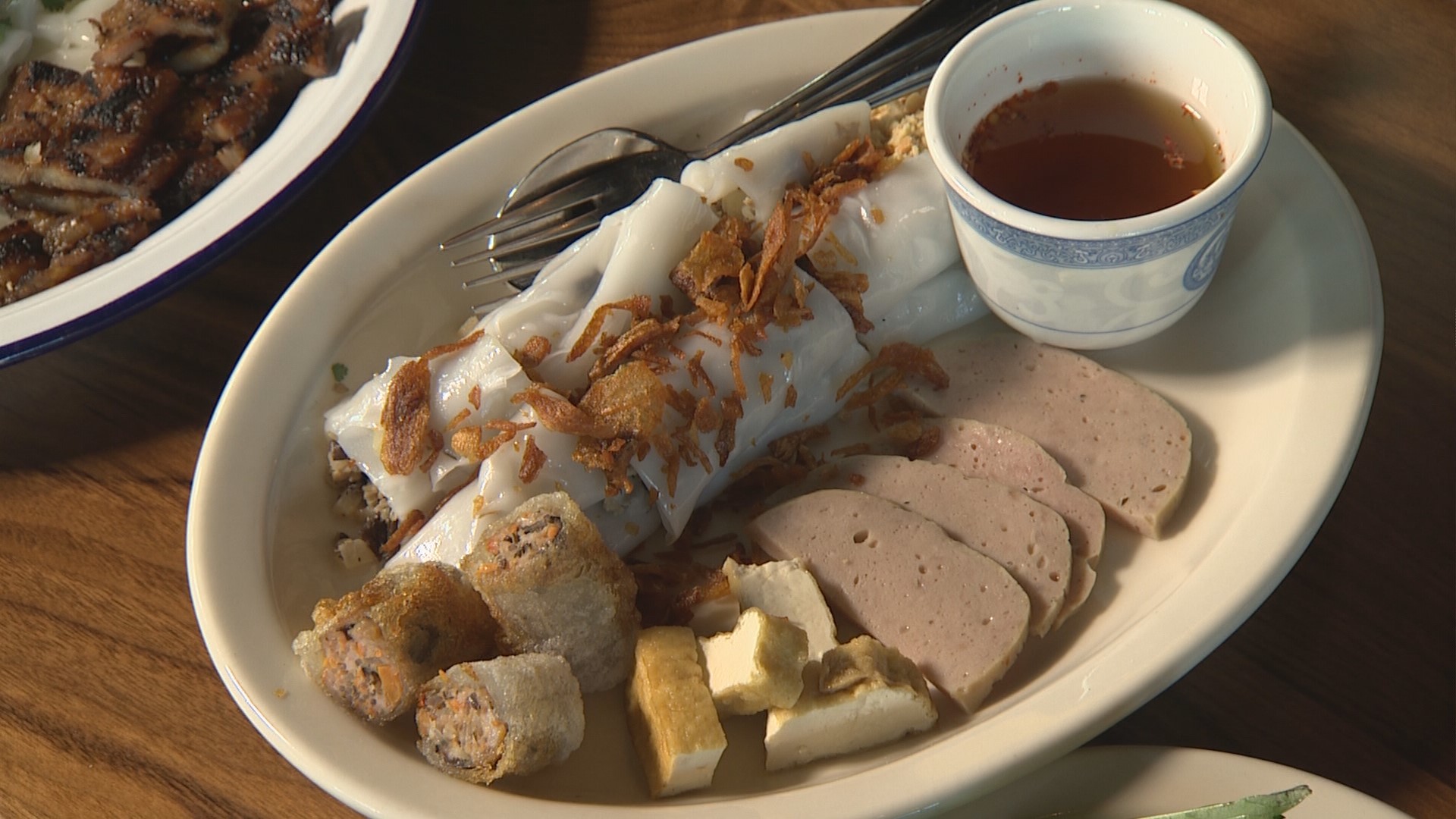 Owner Eric Bahn says their signature dish, Bún Bò Huế, will beat out Phở as the next big food trend. It's a spicy central soup with beef and pork shank, lemongrass and shrimp sauce.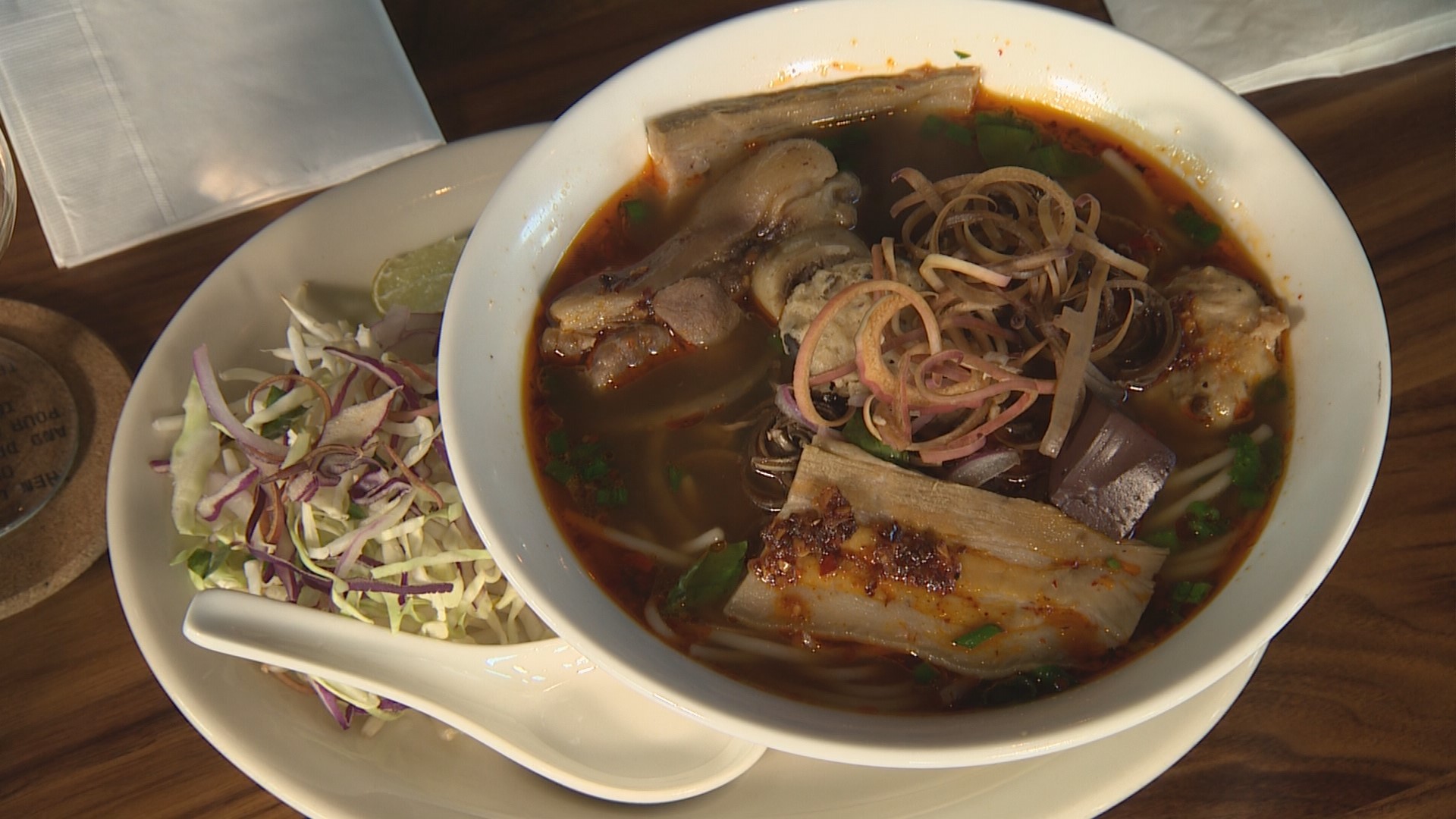 Another favorite was the northwest rotisserie chicken. It's seasoned with lemongrass AND shallot, and we chose the broken rice as our side.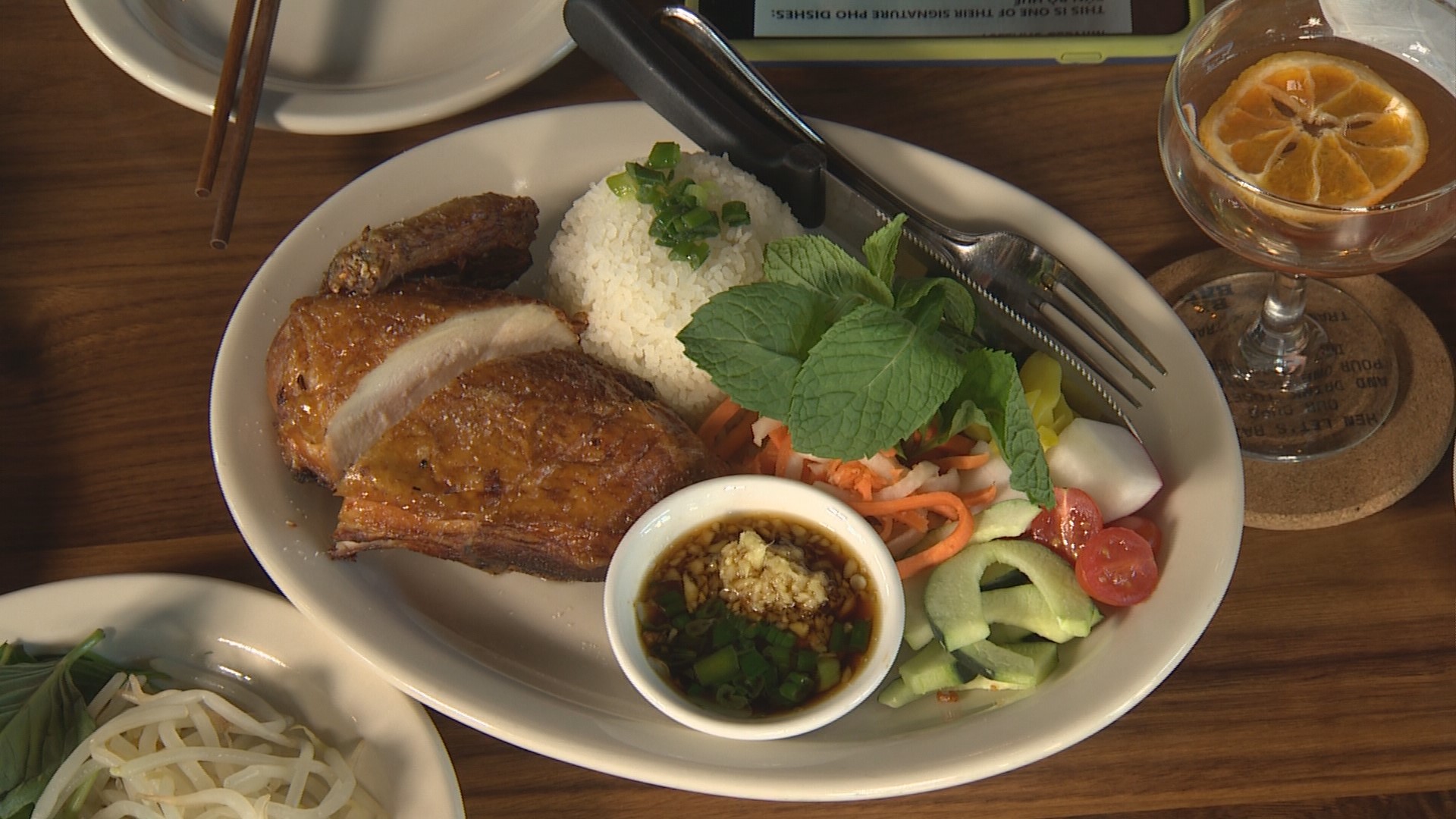 Ba Bar has three locations:

CAPITOL HILL
550 12th Avenue
Seattle, Wa 98122
Hours
Sunday - Thursday
10AM to 2AM
Friday & Saturday
10AM to 4AM
Lunch 10AM to 3PM
Dinner 3PM to 11PM
Latenight 11PM to Close
SOUTH LAKE UNION
500 Terry Ave N
Seattle, WA 98109
Hours
Tuesday - Saturday
11AM to 11PM
Sunday & Monday
11AM to 9PM
Lunch 11AM to 3PM
Dinner 3PM to Close
U-VILLAGE
2685 NE 46th St.
Seattle, WA 98105
Hours
Monday - Wednesday
11AM to 10PM
Thursday & Friday
11AM to 1AM
Saturday
11AM to 1AM
Sunday
11AM to 10PM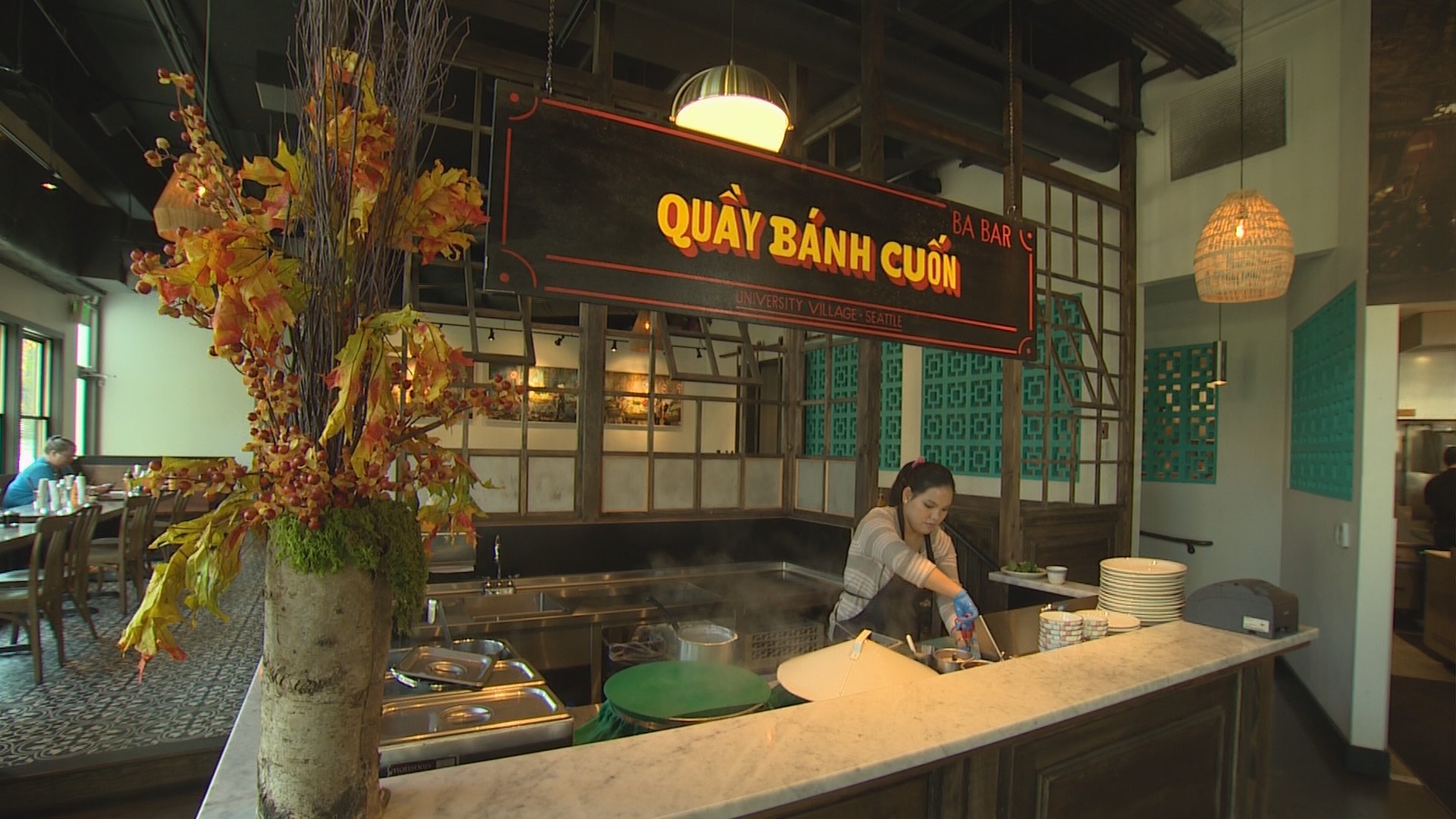 Ba Bar was named 2017's BEST Vietnamese food in Western Washington in our annual viewer's poll.