EDITOR'S NOTE: This is an encore segment of KING 5's Evening.
From the street, there's nothing out of the ordinary about this house in the hills of Shoreline. But "ordinary" is the last word you'd use to describe the man who built it.
"People are saying 'you're crazy man. You can't dig into a hillside and expect to build these big concrete walls.' Well, guess what? I got the last laugh," said Robert Lang.
Seattlite Robert Lang turned his hobby of recording music and turned it into a long career by creating Robert Lang Studios, one of the most respected and sought-after recording studios in the country. It's a far career from where it started over 40 years ago.
"It was a 20 by 22 box and I can say something about the double cement garage," said Lang.
When the first phase was completed, Lang and his friends had created a studio unlike any other.
"It's 30 feet underground with the concrete walls and the acoustics are far in between from some other studios."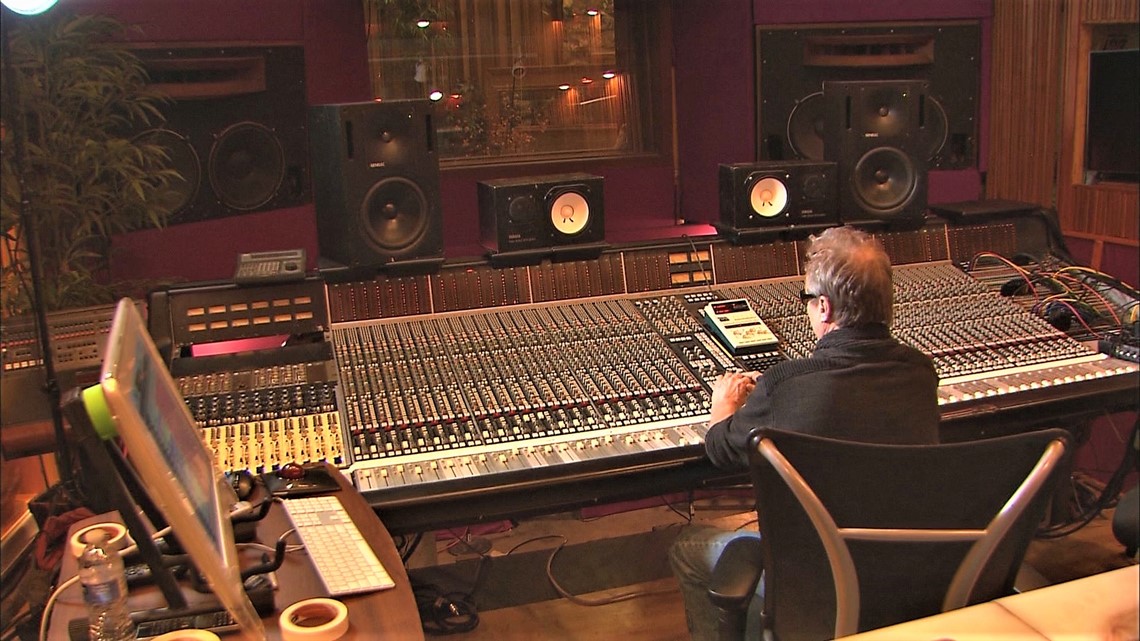 "It wasn't any more than a week or two after that I was recording the Franklin High Jazz Lab and that brought Kenny Gorlik to the studio which we all know who Kenny Gorlik is, Kenny G."
Kenny G would just be the first of many big Northwest musical acts to record at Lang's studio.
From Sir Mix-A-Lot, Candle Box, The Presidents, and Death Cab for Cutie, the records recorded here would go on to sell millions. Some even made history.
"I guess the studio is pretty famous for that last song called 'You know you're right" that Nirvana came here to do their last song."
But for Nirvana drummer Dave Grohl, the recording was far from his last one there.
"It was right after that recording that Dave came in several months later and recorded his first Foo Fighters record."
Lang says he remembers when Grohl came in and did 17 songs in five days, he said he played everything except one guitar solo.
Groel's fondness for Robert Lang Studios was apparent when he recently featured it in the Foo Fighters, HBO series, "Sonic Highways." But Lang isn't interested in focusing on his past. He's constantly thinking about the future.
Today, Robert Lang Studios is still a place where new bands like "Industrial Revelation" can lay down tracks in a space where legends played before. And though the recording industry has changed, Robert's glad his studio literally carved out a place in rock and roll history.
"It's just been a labor of love here. It's been all my friends who have come together and helped me build this place for all the decades."
EDITOR'S NOTE: This is an encore segment of KING 5's Evening.