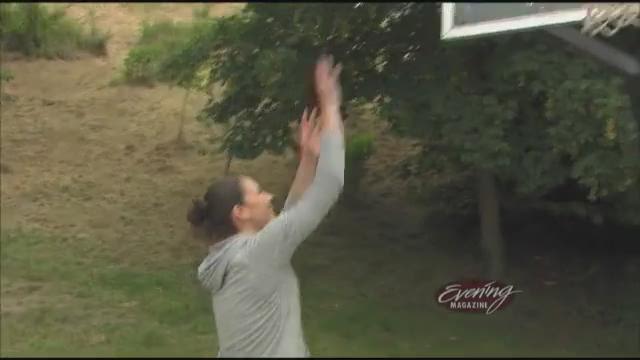 Take Your Health By Storm KING
Storm player, Sue Bird and Olympic swimmer, Ariana Kukors invite fans to get fit by joining their "Take Your Health by Storm" "All-Star" team. Take Your Health by Stormpowered by LifeWise encourages fans to get fit and eat better this summer no matter what their current fitness and nutrition levels are.
Take Your Health by Stormis led by an All-Star team that is made up by a group of individuals who have pledged to lead the charge to help others make healthy lifestyle changes. These individuals come from all different backgrounds and have their own lifestyle challenges and strengths. They are united by one common goal of committing to living a healthy lifestyle.
Storm Fans are invited to participate in weekly challenges and events through the summer to track their progress. This week's challenge is Urban Hiking. Fans are encouraged to get out and hike around our beautiful city and share their photos on social media using #LivingLifeWise & #HealthByStorm.
Everyone's invited to participate in hiking, kayaking and walking events!
Websites:
http://www.stormbasketball.com
http://lifewisewanews.com/2014/06/02/calling-all-seattle-storm-fans-to-take-your-health-by-storm/

Read or Share this story: http://www.king5.com/story/entertainment/television/programs/new-day-northwest/2014/10/09/take-your-health-by-storm/16975967/