There is a rock in every family: that one person you can lean on in the hardest moments. The one who will always be there no matter what; who always seems to know best.
For the Hauser family, that person is Starla.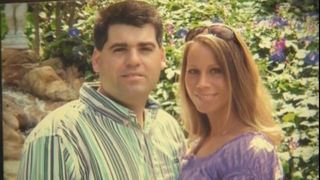 On any given morning, as Starla's husband Matt heads off to work, she gets her kids to school and makes sure her younger brother Audie is ready for work himself.
Audie has Williams Syndrome, a neurological disorder, and requires extra help. Now, he lives in the Hauser's garage in Gig Harbor. It was recently remodeled just for Audie, with some help from members of the Gig Harbor Fire and Medic One.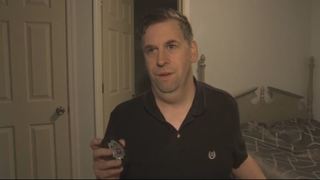 Audie lived with their mother, Jackie, until this past March.
"I don't know why, but I mean I've just always said I'll take Audie if anything happens to you," Starla explained.
Jackie recently passed away. She was a breast cancer survivor, diagnosed when she was 55 years old. Jackie had a double mastectomy and lived another 20 years cancer free.
Mom's sister was not as lucky. Starla said her aunt "never (missed) a mammogram. Once a year, always. Very faithful because of the breast cancer history in my family." However, breast cancer and harsh radiation treatment took Aunt Vickie's life at the age of 42.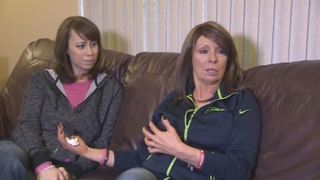 Starla's older sister, Misty, had also been vigilant. Then one day, in September of 2014, Misty found a lump during a self-exam. Doctors dismissed it at first, and over the next year-and-a-half Misty suffered fatigue and dizzy spells. Then, she dropped 25 lbs. in three weeks, and the lump was protruding, so she went to see a new doctor.
"She put up the film of the ultrasound that was just taken and she said, do you see this big dark spot? Oh, yeah. And she goes, you have cancer. And I mean I just remember it just like hitting me like a ton of bricks."
Misty was at least relieved she had some answers, and began treatment. After three surgeries, chemotherapy and radiation, Misty is in remission.
Much like the rest of her family, Misty leaned on her little sister,Starla, for support during the entire process. Especially since Starla knew exactly what Misty was going through.
Yes, Starla is also a breast cancer survivor. She was diagnosed five years before her older sister. She found the lump in 2009 and made an appointment with Carol Milgard Breast Center in Tacoma. After a biopsy confirmed it, she had a double mastectomy to be on the safe side. All was fine, for a couple years, until exhaustion set in. Then, tingling in parts of her body.
"I woke up one day and I couldn't walk," Starla sad a new scan in 2012 showed it had metastasized to both lungs, her ovaries and her bones. Her latest round of radiation was August. But looking at Starla you wouldn't know she's Stage IV.
But Starla doesn't let her diagnosis define her. She insists on getting up early and getting ready jsut like she used to before her diagnosis. She makes it a priority to do her hair and makeup because she says "when I look in the mirror...I don't see that sick person without eyelashes or eyebrows, it makes me feel more alive."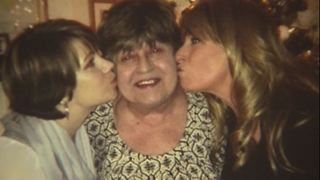 Starla continues to be that rock her family can depend on. And her support doesn't just stop with her family; she reaches out to dozens of people across the globe through social media, "searching out people who need help...searching out people who are lost or broken or sick."
Starla is the embodiment of strength in her community. Along with a family history of tragedy and challenges, there is also a tradition of strong and inspiring women in this family tree.
Misty said it perfectly. "She is so strong. (turned to Starla) You are so strong."
Here's how you can help:
Help Sisters, Starla and Misty Defeat Cancer Together
KING 5's Greg Copeland shares the story on the strength within one Gig Harbor family.