SEATTLE - Columbia City is known as one of Seattle's most creative neighborhoods, but it's also home to one of the city's best breakfasts—Geraldine's Counter.
According to Thrillist, the French toast served at Geraldine's is ranked number 27 on the "50 Things To Eat Before You Die: The Seattle Food Bucket List."
But aside from the fluffy, eggy bread, you can get breakfast at this diner any time of the day. As well as American comfort food for the whole family like Buttermilk Fried Chicken.
And if you decide you're craving something a little different than a mimosa with brunch, Geraldine's has more than 15 craft cocktails to choose from.
Geraldine's Counter only uses local vendors and all the eggs served are cage-free.
The restaurant is open seven days a week.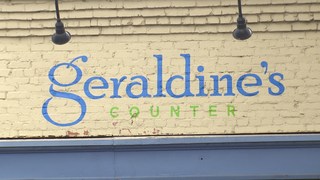 Geraldine's Counter
(206)723-2080
4872 Rainier Avenue S, Seattle, WA 98118
http://geraldinescounter.com/
Copyright 2016 KING