With heavy snow expected in the mountains over the Thanksgiving holiday weekend, it's time to once again assess our chances of lowland snow this winter.
First off, let's compare yearly snowfall. During our last really snowy winter in the lowlands, the mountains actually started with meager snowfall. The first graphic is snow cover on November 23, 2008. The second graphic is from this year up to November 23. Notice we seem to have more snowfall so far, compared to this time in 2008.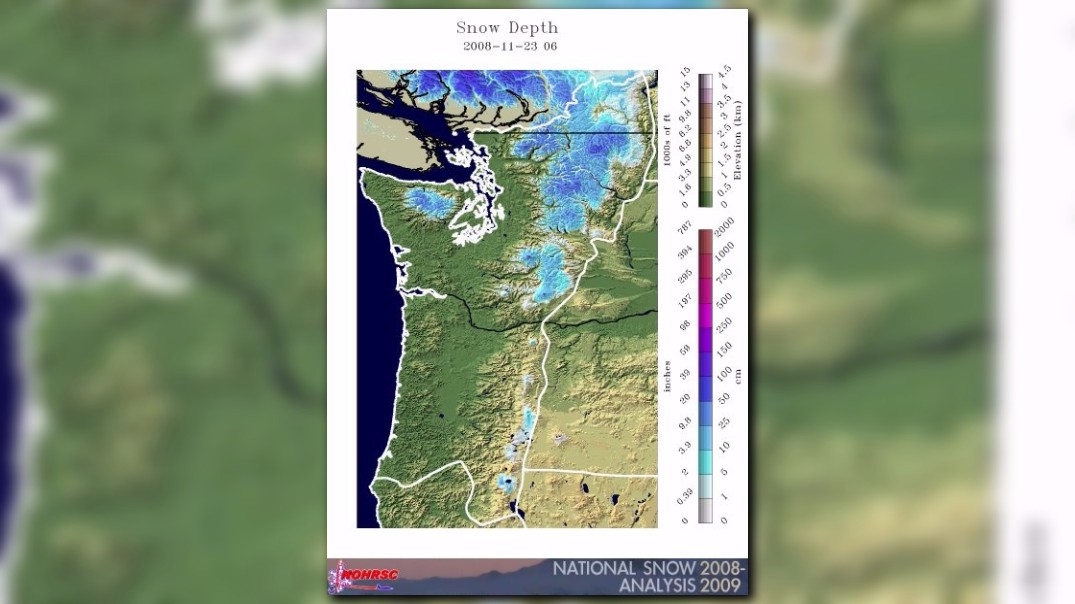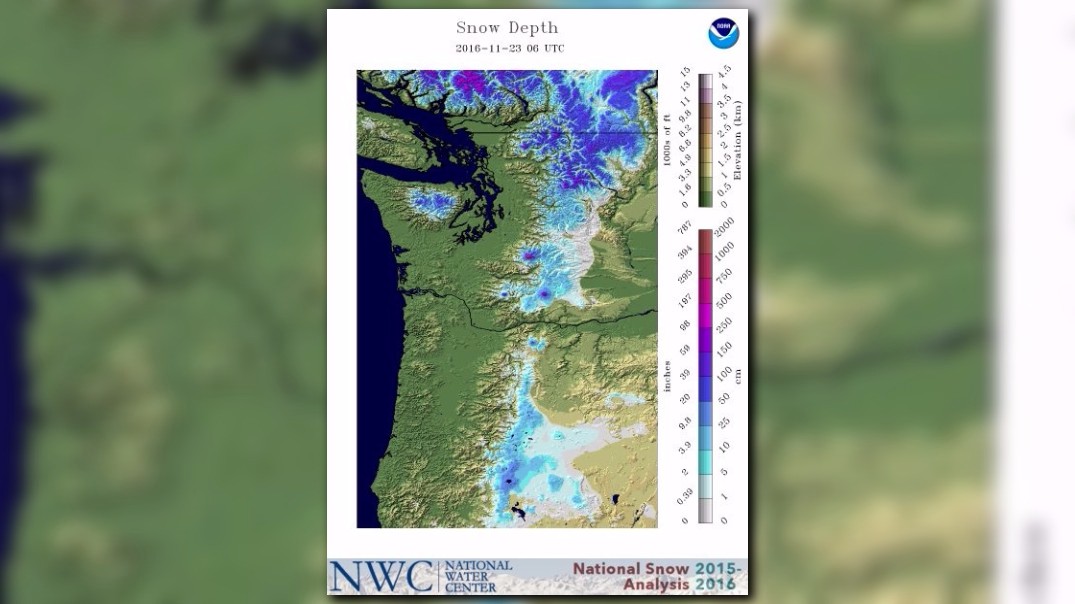 Will a faster start translate to an above average snow year? Does it mean a better chance for lowland snow? Not exactly.
Weather and climate are two different things. It takes a combination of rare daily weather events to get snow down to sea level in this part of the country. However, there are more large-scale factors coming into play that could still lead to a wetter and cooler than average winter. That alone gives us the best chance of lowland snow since the 2008-2009 winter season.
There remains a solid chance that this could be a La Nina winter. Cooler waters developing in the east tropical Pacific changes the global circulation in a way that our steering winds turn more northwesterly, helping to pull in cooler temperatures while at the same time ushering in more frequent storm systems.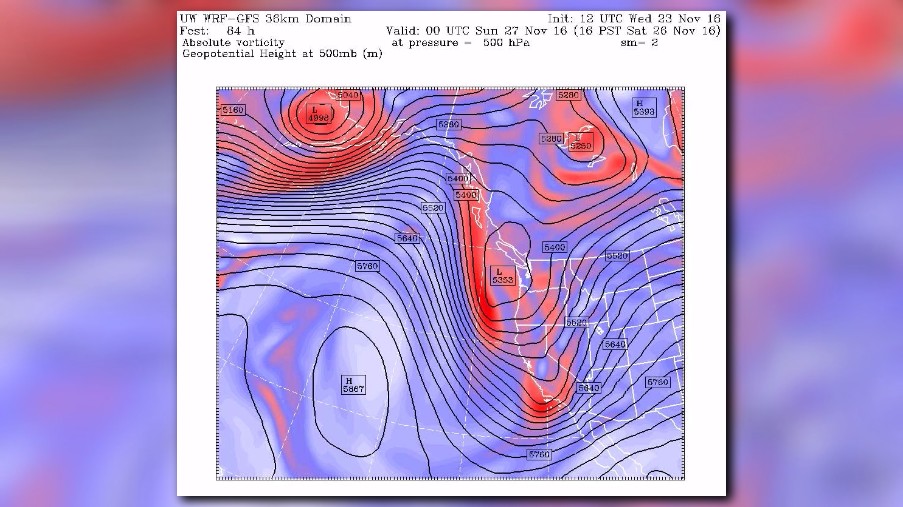 By the end of this week, our weather pattern certainly looks like something from a La Nina pattern. Whether or not that pattern remains in place is still up in the air. The longer we stay in this type of pattern, the better our chances of a white Christmas in the lowlands. Looking ahead through the next couple weeks, forecast models are keeping the snow up in the mountains.
By the way, during that snowy 2008-09 season, the first flakes didn't fall in Seattle until December 13.