Easter Sunday brought the warmest day of the year so far when Sea-Tac Airport hit 66 degrees. It's only the third time this year with temperatures 60 degrees or warmer.
While slightly cooler temperatures are in the forecast, it's worth noting that on this date last year we began a streak of 80 degree days. Starting April 17, 2016, Sea-Tac recorded four consecutive days in the 80s, each of them daily records.
The warmest day was April 18 with a high of 89 degrees. Not only did it set a daily record, but it also went down as the warmest day ever recorded in the month of April.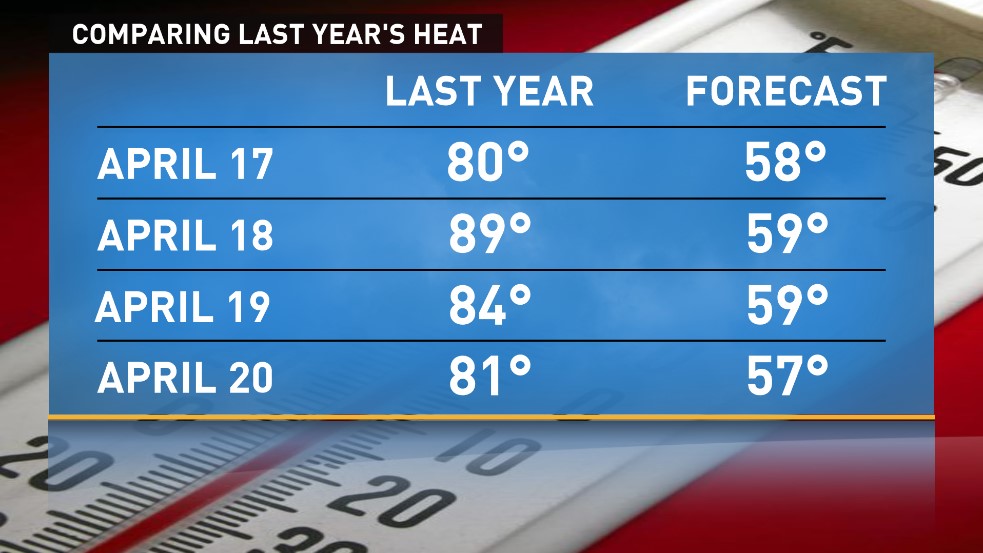 While the current forecast calls for much cooler weather, we are starting to see more consistently mild temperatures. We could have our first set of back-to-back days of 60 degrees or warmer this year by this weekend.
There are still no 70s in the forecast yet. The longest it has ever taken Sea-Tac to reach 70 in a given year is May 23, 2003.