The warmth of November in Western Washington continues to shatter so many records. We set records Thursday in Olympia and Hoquiam and tied the record in Bellingham. Sea-Tac missed its record by 1 degree hitting 62!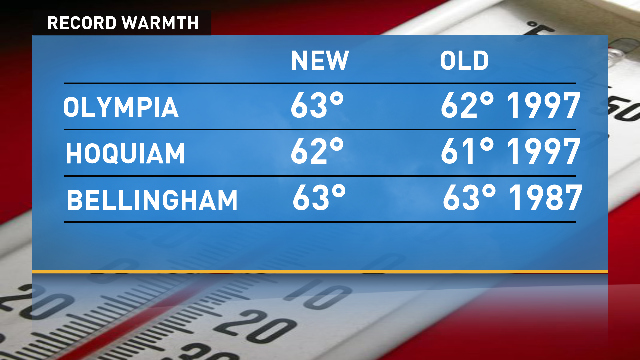 There is an avalanche of numbers. But I defer to Dana Felton from the National Weather Service who is the guru on such things!
CLIMATE...Seattle currently has had 8 days of highs 60 degrees-plus this month. Another 60 degree-plus day today will break the record for the most number of days in November with highs 60-plus.The current record is 8 set in 1976 and 1917.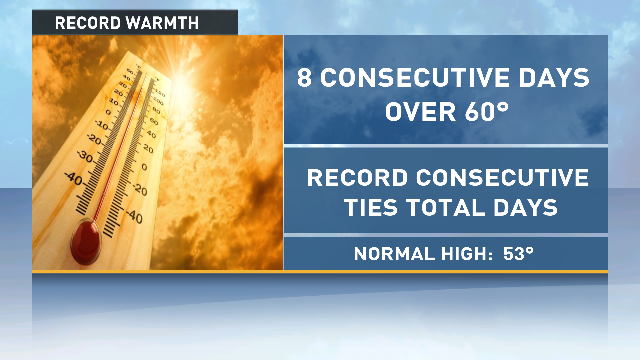 This year was the warmest first 10 days of November for Seattle by a wide margin. The average high temperature for the first 10 days of November was 62.2 degrees. The second warmest, 1949, the average was 60.0 degrees.
The average low temperature for the first 10 days of November was also the warmest, 48.5 degrees. Second place 48.1 degrees in 1969.
The average temperature for the first 10 days of the month, 55.4 degrees, was over two degrees warmer than the previous warmest first 10 days, 53.3 degrees in 1980. The difference between the 2nd warmest and 10 warmest is only 1.8 degrees, 53.3 to 51.5 degrees while the difference between this year and the second warmest is 2.1 degrees.
In 100 years of records there have only been 7 days in November with a low 50 degrees or warmer at Paradise.
-- Felton
And an update on the Mount Rainier low temperature. It was 51 degrees. That means for the eighth time in 101 years of record keeping, the low at Paradise (5,400 feet) in November was above 50 degrees.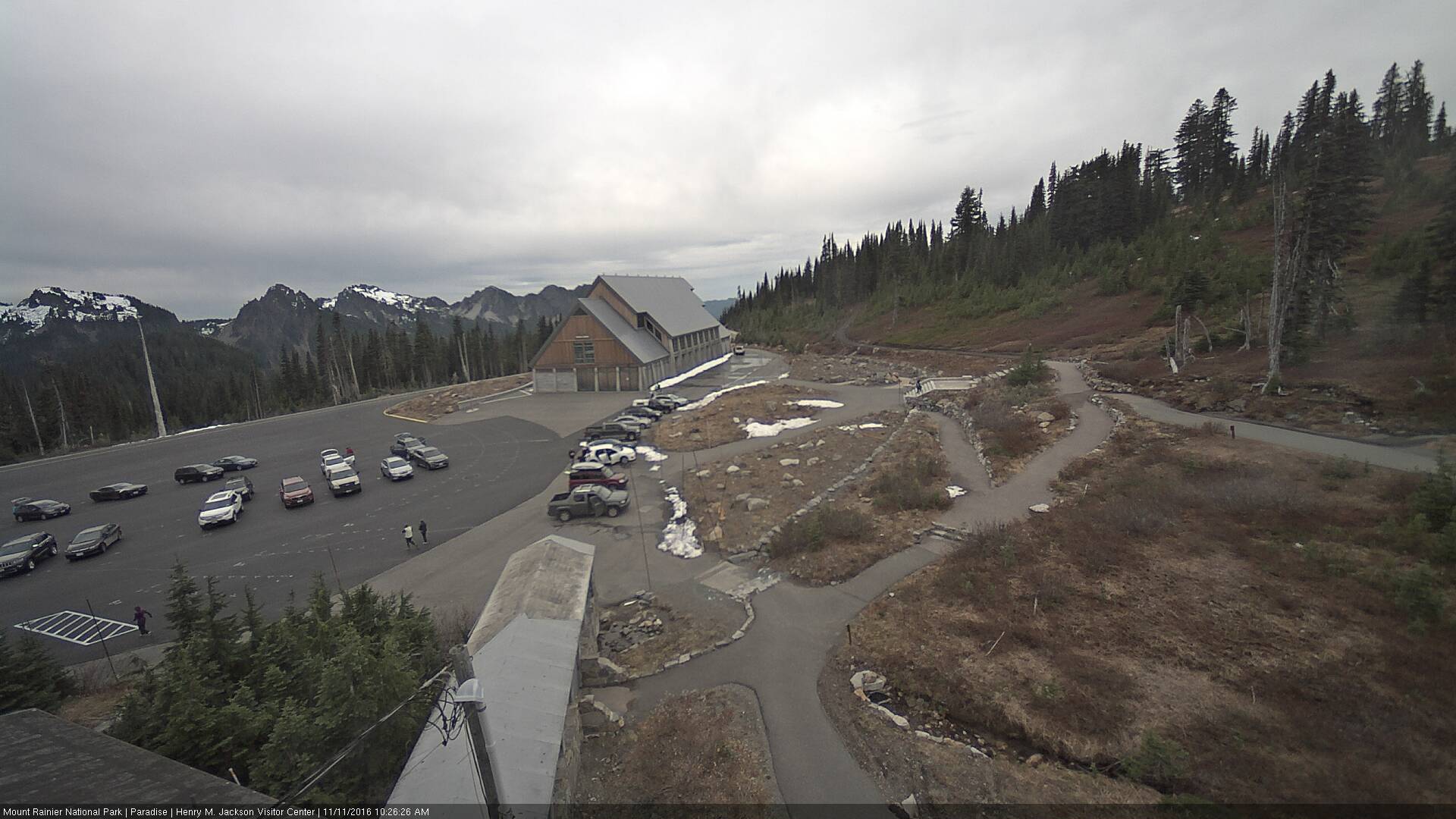 Looks like we might be back in the 60s Friday and might even get close Saturday. But normal November weather and temperatures will be back next week.
Rich Marriott
KING5 Meteorologist