Forecasters predict a weak La Nina is likely to continue in the Pacific from December through February, according to the latest monthly report by NOAA's Climate Prediction Center.
Statistically, that means a chance of above normal rainfall and below normal temperatures in the months ahead. As Glenn Farley discussed earlier this week, this increases our chances of seeing lowland snow. It increases the chances, but it doesn't guarantee it.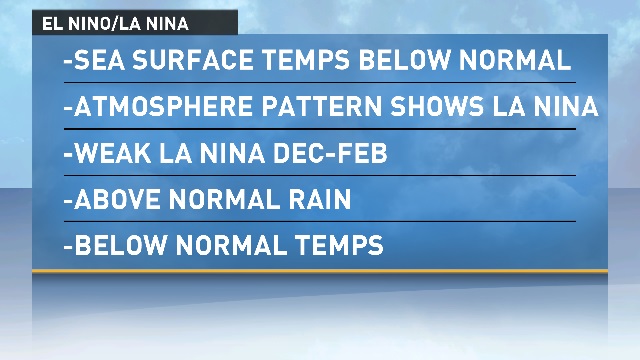 Of course, the big question as the holiday season starts is: What are the odds of a White Christmas?
If you're talking near sea level near Puget Sound, not good, even with La Nina. Climatologically over the past 120+ years, the chance of seeing snowfall on Christmas day is around 7-8% . This is the number for Sea-Tac and the old Federal Building Downtown (where they kept records before Sea-Tac) combined! Not real good.
However, if you live away from major bodies of water and 400+ feet of elevation, the chances are greater, or if you live up in Whatcom County.
Keep in mind that even if the winter is wetter than normal and cooler than normal, it doesn't guarantee lowland snow. It takes a lot of things coming together to accumulate snow at sea level here; that's why it is so rare.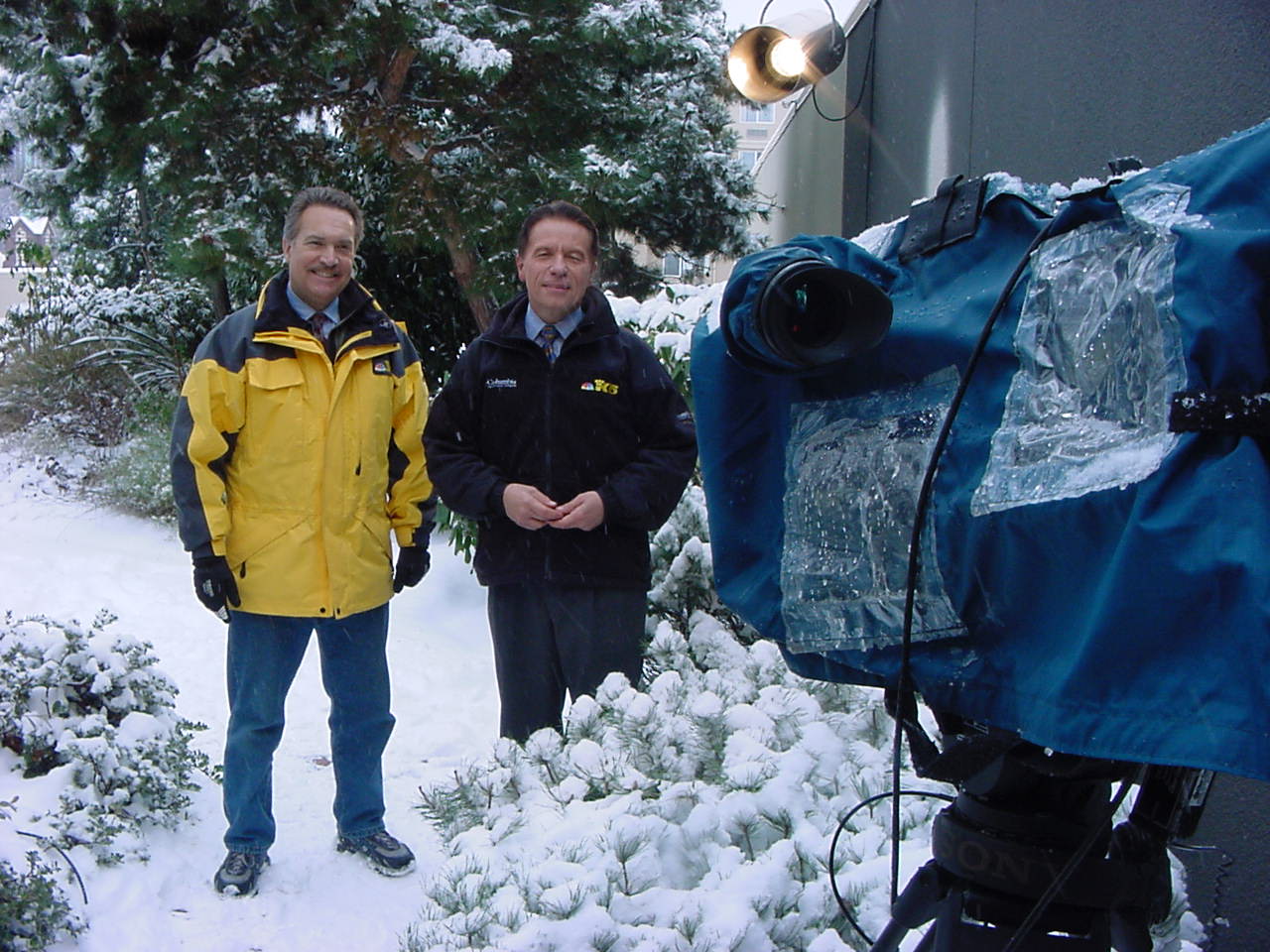 Officially our last snowfall on Christmas Day was in 2008 when we had 0.4 inches of snow at Sea-Tac. And that winter we had a situation a little like our weak La Nina this year. So it may give us a "little" better chance. Your best bet for a White Christmas will be a trip to the mountains.