If using the app, click here to see all the attached graphics
Yes, it has been a long, cold, and snowy winter. And if the winter blues has you down, just remember how nice our summers are in the Pacific Northwest!
With that in mind, let's take a look at what the climate models are forecasting over the next few months.
Much of our forecast in Western Washington is indirectly related to ocean temperatures down by the equator in the eastern Pacific Ocean. You've likely heard the terms El Niño and La Niña, El Niño meaning warmer than average waters in the eastern Pacific with La Niña meaning cooler than average.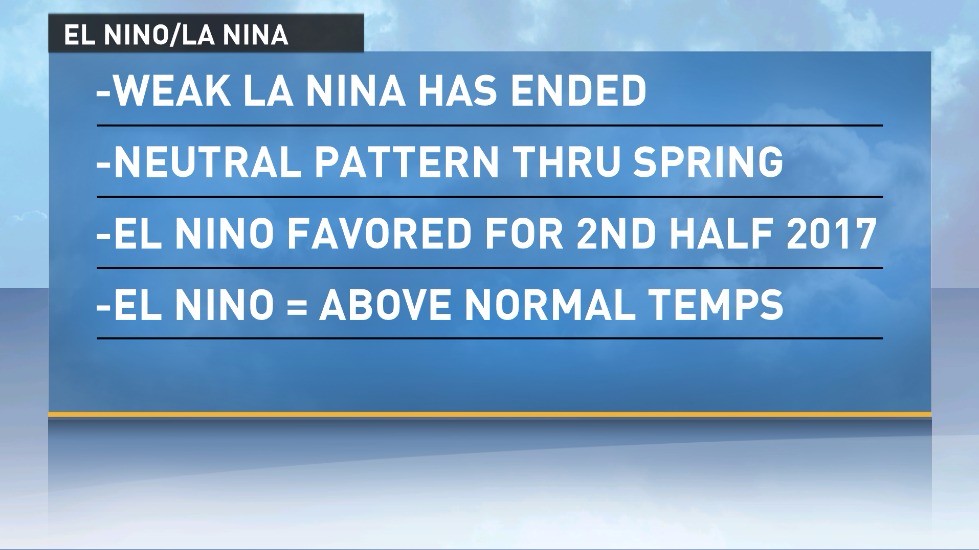 We started this winter with a weak La Niña that has since ended. We are now in a neutral pattern, meaning the waters of the eastern Pacific are neither above nor below average, and this pattern is forecast to hold through spring. At the moment, climate models are getting really hazy beyond spring, but right now favor an El Niño pattern for the second half of 2017.
With all this in mind, let's take a look at what the month of March is forecast to bring.
March Temperatures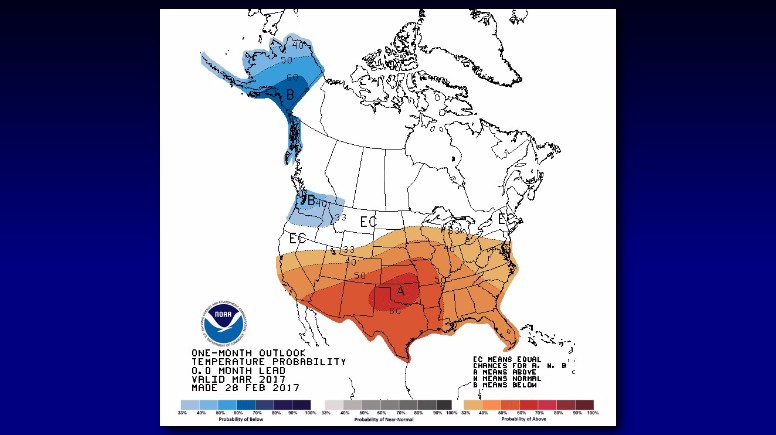 March Precipitation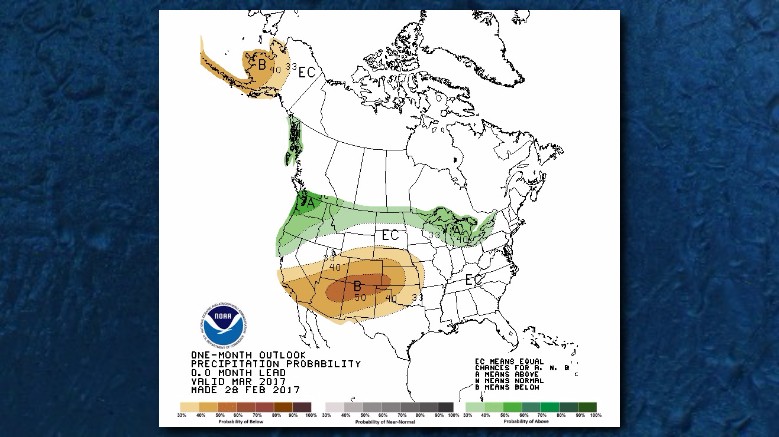 There are a couple of things to point out on these maps. First off, notice the bullseye of both below normal temps and above normal precipitation in the state of Washington. Really, this is just saying to expect more of the same weather pattern we've been in aside from the gradual warming with the season; generally wet with below normal temperatures. The opposite is forecast to occur in the four-corners region and southern plains states where both above normal temps and below normal precipitation is forecast.
How about the summer months (June, July, August)?
Summer Temperatures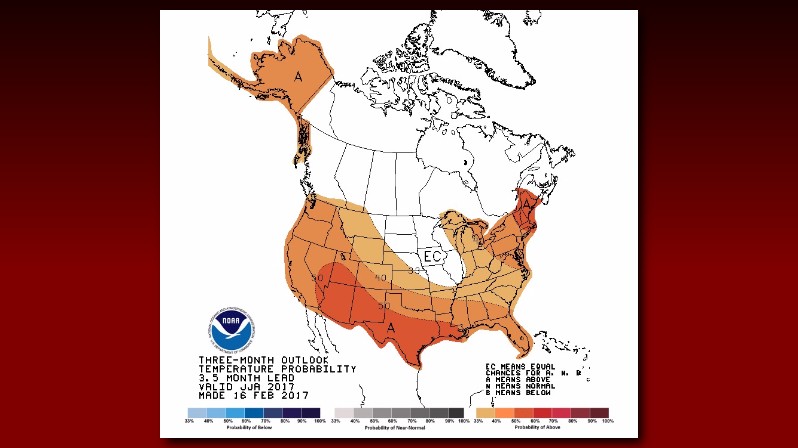 Summer Precipitation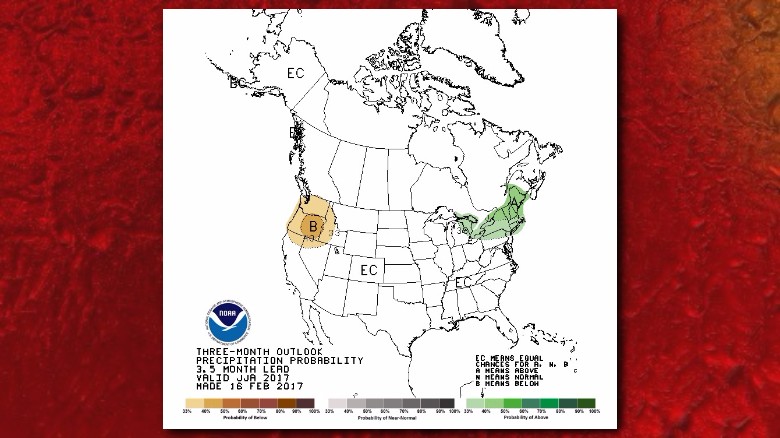 With the idea of going into an El Niño favored summer, though just around a 65% chance right now, much of the U.S. is looking at an above normal or slightly above normal temperature season.
There is a higher probability of below normal precipitation in the Pacific Northwest, but remember that we typically don't get a lot of rainfall that time of year anyway.
Not necessarily related, but an interesting stat: Remember that last really tough winter we had back in 2008-09 when nearly two feet of snow fell over Seattle? The following summer, Seattle recorded its hottest temperature on record of 103 degrees.