Seattle, it's finally happened. It's starting to feel like summer is approaching.
Western Washington could hit 80 degrees by early next week for the first time since last August.
We heat up to the 70's to start the weekend, and Sunday, Monday and Tuesday we should see highs in the 80s.
Related: A sunburn may sneak up on you this weekend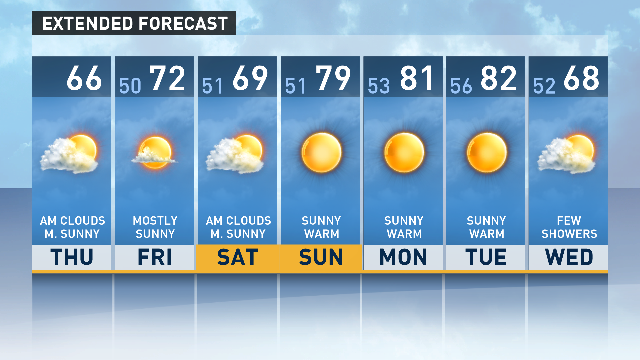 It has been a long time since we were that warm. The last time it was 80 degrees or warmer at Sea-Tac was on August 26, when we hit 92 degrees. In fact, there were 15 days last August when the high was 80 degrees or warmer. Hard to remember.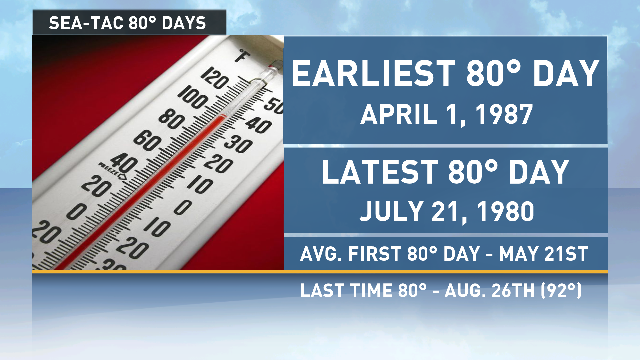 Even though it has been a cool spring, we should be seeing our first 80 degree high near the average occurrence on May 21st! Funny that our earliest 80 degree day occurred on April Fool's Day - proving Mother Nature has a sense of humor. And iI remember it seemed like summer was never going to come in 1980, when the first 80 wasn't until July 21st!!
If you suffer above 80 degrees, don't worry. We will cool down on Wednesday as a weak weather system brushes by. It will bring us clouds, much cooler temperatures, and maybe a few showers.