If viewing in the app, click here.
It has been a long time coming, but it looks like we're finally going to break into a nice stretch of sunny weather within the next few days. A week of dry weather and warming temperatures will have many heading outdoors.
With that in mind, know that this time of year we are the most susceptible to sunburn. The sun has been absent much of this spring, it has been wet, and temperatures have been chilly. This weekend is shaping up to be sunny with highs back in the 70s.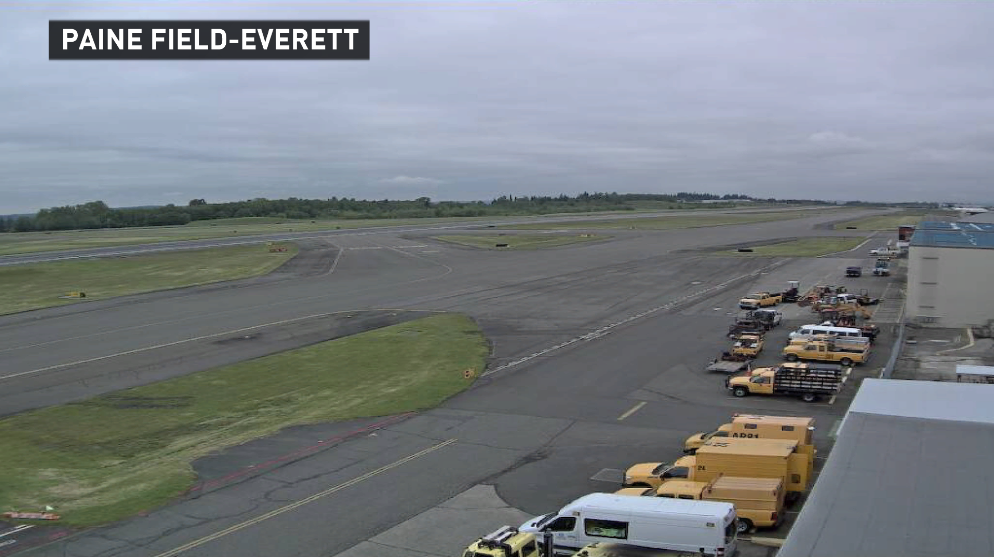 So far this year, Seattle has recorded a mere five days of clear, cloudless sky. Compare that to 68 days of overcast. We've seen three times as many sunny days the past couple years.
While we are not anticipating abundant sunshine until Friday, the UV index is going to start getting higher. The sun angle is as high in the sky as it is all year long, and a sunburn can sneak up on you.
The UV Index should be fairly low Wednesday with the clouds. A bit more sunshine Thursday will have the index in the moderate territory. By Friday and through the weekend, the UV Index is likely going to be rather high. During the midday sun, it will only take 30 minutes or less to develop a sunburn.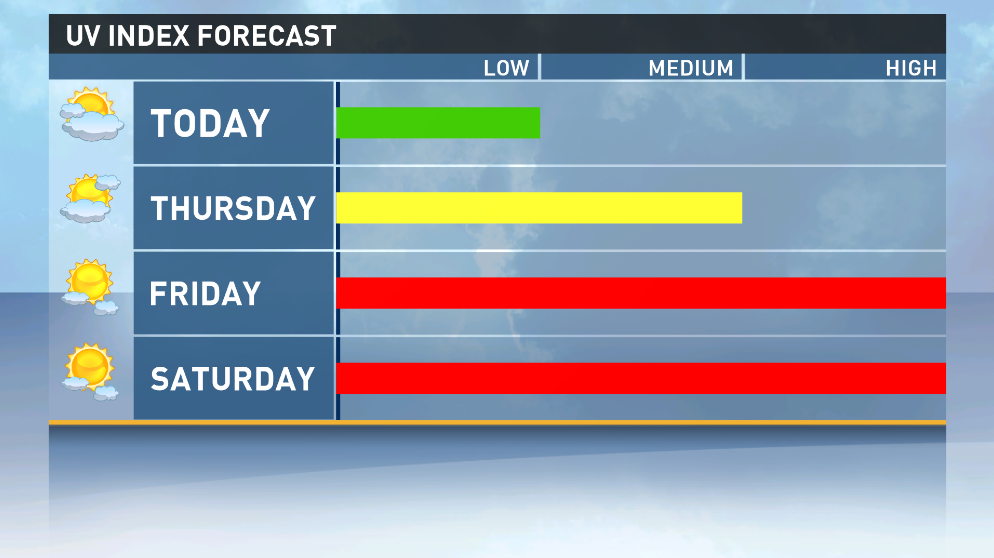 Just like re-learning how to drive in the rain in the fall, we must re-learn to apply sunscreen before spending time outside.
Enjoy this pleasant stretch of weather headed our way!