A team of researchers led by Microsoft co-founder Paul Allen located the lost wreckage of the World War II Navy cruiser the USS Indianapolis on Aug. 18, and now television viewers will get to take a live tour of the sunken vessel in a PBS special on Wednesday.
The ship, which is famous for delivering components for one of the two nuclear bombs dropped on Japan, was sunk by Japanese submarine torpedoes on July 30, 1945. It sank in 12 minutes and came to rest 5,500 meters down in the Philippine Sea. Of the 1,196 sailors and Marines on board, only 316 survived in the greatest loss of life at sea from a single ship in U.S. Navy history.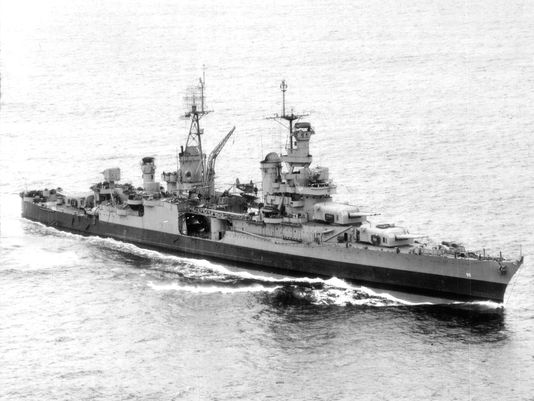 Allen's 16-person crew, using the 250-foot research vessel Petrel, which is equipped with state-of-the-art equipment including a remotely operated vehicle with attached HD cameras, located and helped identify the Indianapolis.
Read the full story from our news partner GeekWire.