A Seattle-based pilot program aimed to connect restaurants with local and sustainable seafood has grown to include more than 100 chefs.
For Amy Grondin, catching fish is a form of activism. Like many of those docked at Fisherman's Terminal in Seattle, Grondin fishes for salmon. Unlike some less sustainable methods, however, she uses hook and line – what the industry calls trolling.
"You catch you one fish at a time. You raise it up from the bottom on the line. When it comes to the surface, you can see if that's the fish you wanted to catch or not. If it's not, you can release it," she said.
Grondin sells directly to chefs in Seattle, including Renee Erickson, Chef and Owner of Sea Creatures Restaurants.
"Really firm fish, bounces back, shiny, looks like it's been treated well," Erickson said.
Erickson and Grondin connected thanks to a pilot program called Smart Catch. It helps chefs buy seafood that's environmentally friendly and helps consumers support it. A couple years ago, the pilot program started in Seattle thanks to help from Paul Allen.
It's grown to include more than 100 chefs. Now the local dream is going national.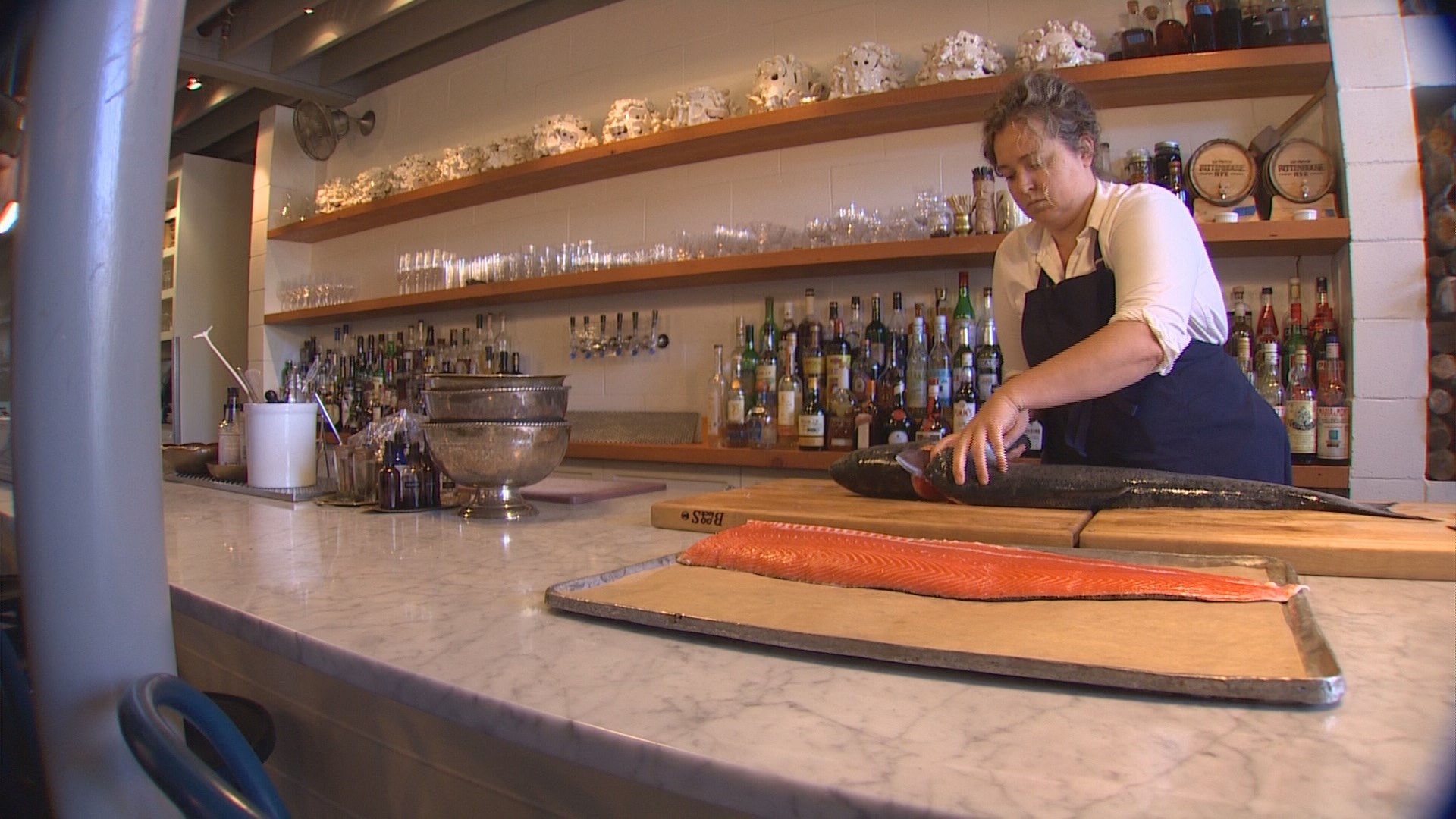 "We could help make sea to table or lake to table as ubiquitous as farm to table. That you could go into any restaurant hopefully someday and not have to worry – it might be delicious, but it's also good for the planet," said James Beard Foundation Director of Food Policy Katherine Miller.
James Beard announced it is launching Smart Catch across the USA, with chefs signed up in 31 states.
"I think the whole industry is changing dramatically in that way, and I think we're a part of that," Erickson said.
For Grondin, Smart Catch helps keep her boat in the water.
"This year off the coast of Washington, my boat is allowed to catch 60 fish a week, which is not a lot. You can't really make a living off 60 fish a week," she said.
Thanks to direct connections with local restaurants, she can afford to target fewer fish, and that means more fish left for next year.
"Yes, I kill fish for a living, but when I'm not on the water catching fish, I'm trying my darndest to save them," she said. "I like to say my blue collar is green, because I really do care what I catch and what happens to it."