SEATTLE -- King County employees and contractors have been working around the clock on making fixes at the West Point Treatment Plant, a little more than a week after raw sewage was dumped into Puget Sound.
The problems started at about 2 a.m. on Feb. 9 when the plant, located in Discovery Park in Seattle's Magnolia neighborhood, experienced an equipment shutdown. It happened during heavy rainfall and high tides at the same time the plant was receiving maximum inflows of wastewater and stormwater.
Flooding would severely damage equipment, so the plant went into "emergency bypass mode." As a result, untreated wastewater was discharged from the plant, about three-quarters of a mile offshore and 240 feet deep in Puget Sound.
GRAPHIC: See a visual representation of the wastewater bypass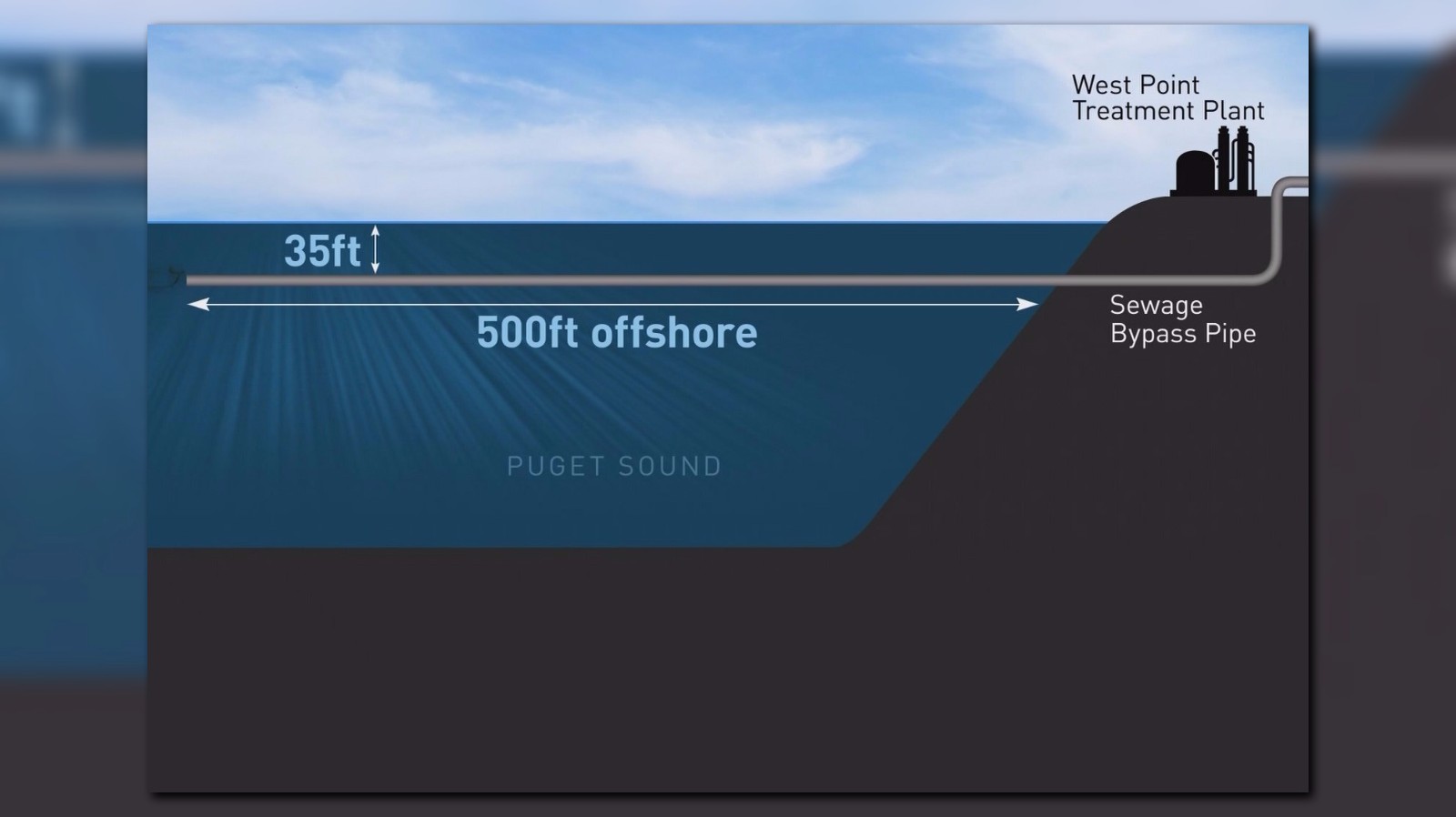 Another round of heavy rains last Wednesday caused a partial bypass of wastewater and stormwater flows through Thursday morning.
No other bypasses have occurred since last Thursday, according to King County. Wastewater flows were redirected back through the treatment plant and flows going to Puget Sound were disinfected.
King County says it has notified health and regulatory agencies and is sampling water quality. They are also posting signs warning people to avoid contact with the water as a precaution to protect public health.
Read the latest water quality monitoring update from King County