Climate activists stormed Chase banking branches in Seattle on Monday, calling it the largest civil disobedience engagement in recent history.
Around noon, a few dozen people walked into the Chase branch at Second Avenue and Union Street in downtown Seattle, led by native drums. Bank security allowed protestors to sing, dance, and sit on the floor, closing down the banking windows for several hours.
Members of different native tribes spoke about the Keystone XL pipeline and their concern over its effects on climate change if constructed.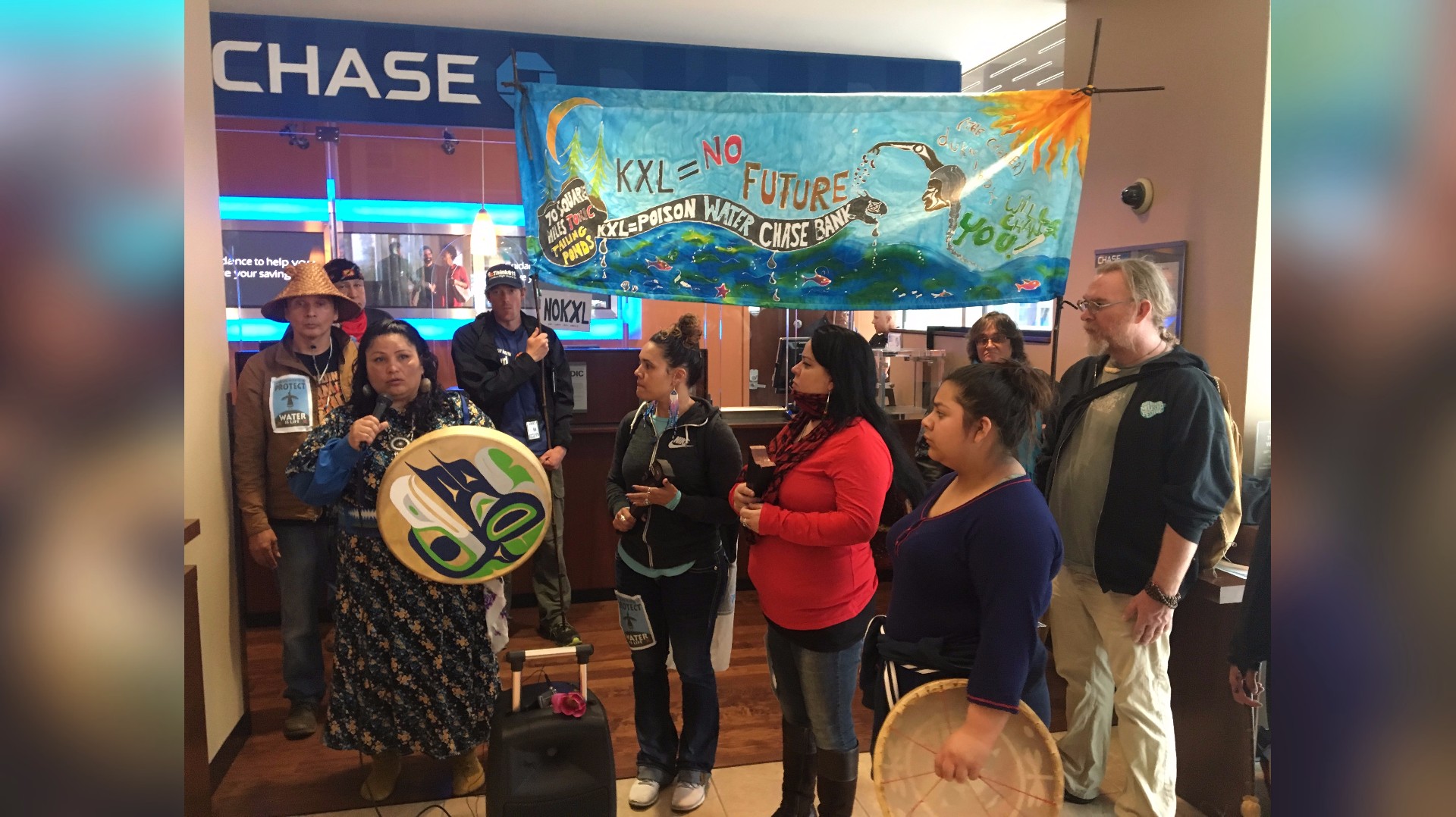 Seattle Police watched from inside the banks but did not immediately force anyone to leave.
The Keystone XL pipeline would carry tar sands oil from Canada to Texas. Tar sands is often derided by environmentalists as the dirtiest form of oil, with a much more intense greenhouse footprint.
Altogether, activists are reporting 26 arrests at 13 different Chase banks across Seattle.