Seahawks safety Earl Thomas made the first big play of the Seahawks-Rams game Sunday when he turned what appeared to be a Rams touchdown into a turnover.
Rams running back Todd Gurley ran to the left for what appeared initially as a 12-yard score.
As Gurley was headed for the left pylon on the goal line, Thomas reached out and hit Gurley's right arm. Gurley was trying to extend the ball over the goal line at the time.
"Nope." - @Earl_Thomas #LOB pic.twitter.com/hmWouDwj3h

— Seattle Seahawks (@Seahawks) October 8, 2017
The ball came out of Gurley's hand then hit the pylon. That made it a touchback and the Seahawks took possession at the 20-yard line.
The Rams have been the victims of this before from Thomas. During a game at CenturyLink Field in 2014, Thomas batted a ball out of running back Benny Cunningham's hand at the goal line, also leading to a touchback.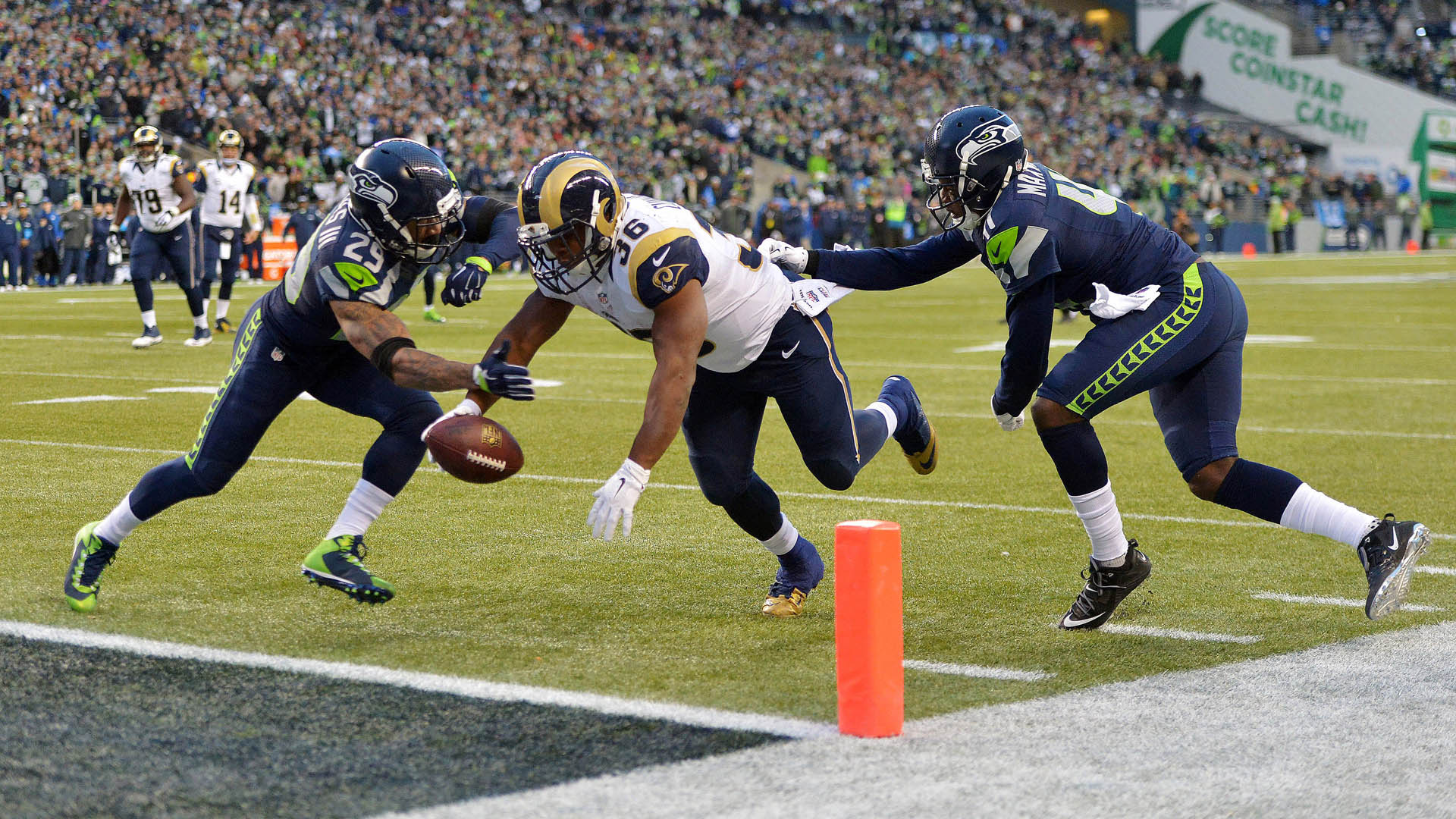 Later in Sunday's game, Thomas added a key interception.
INTERCEPTION!! That ball belongs to @Earl_Thomas!! #LOB pic.twitter.com/xpTlV32Vt6

— Seattle Seahawks (@Seahawks) October 8, 2017