We're getting a look at the brand new sod installed at Safeco Field. It's the first full-field replacement since the stadium opened in 1999.
The grounds crew finished laying down the new sod Thursday night, according to head groundskeeper Bob Christofferson.
The Mariners say that, except for the replacement of the infield and foul territory grass before the 2012 season, the playing surface was mostly same as it was when the stadium opened 18 years ago -- until now.
The old grass was shaved down to its roots. Sand was excavated, followed by leveling of the subsurface and installation of new infield dirt and new turf.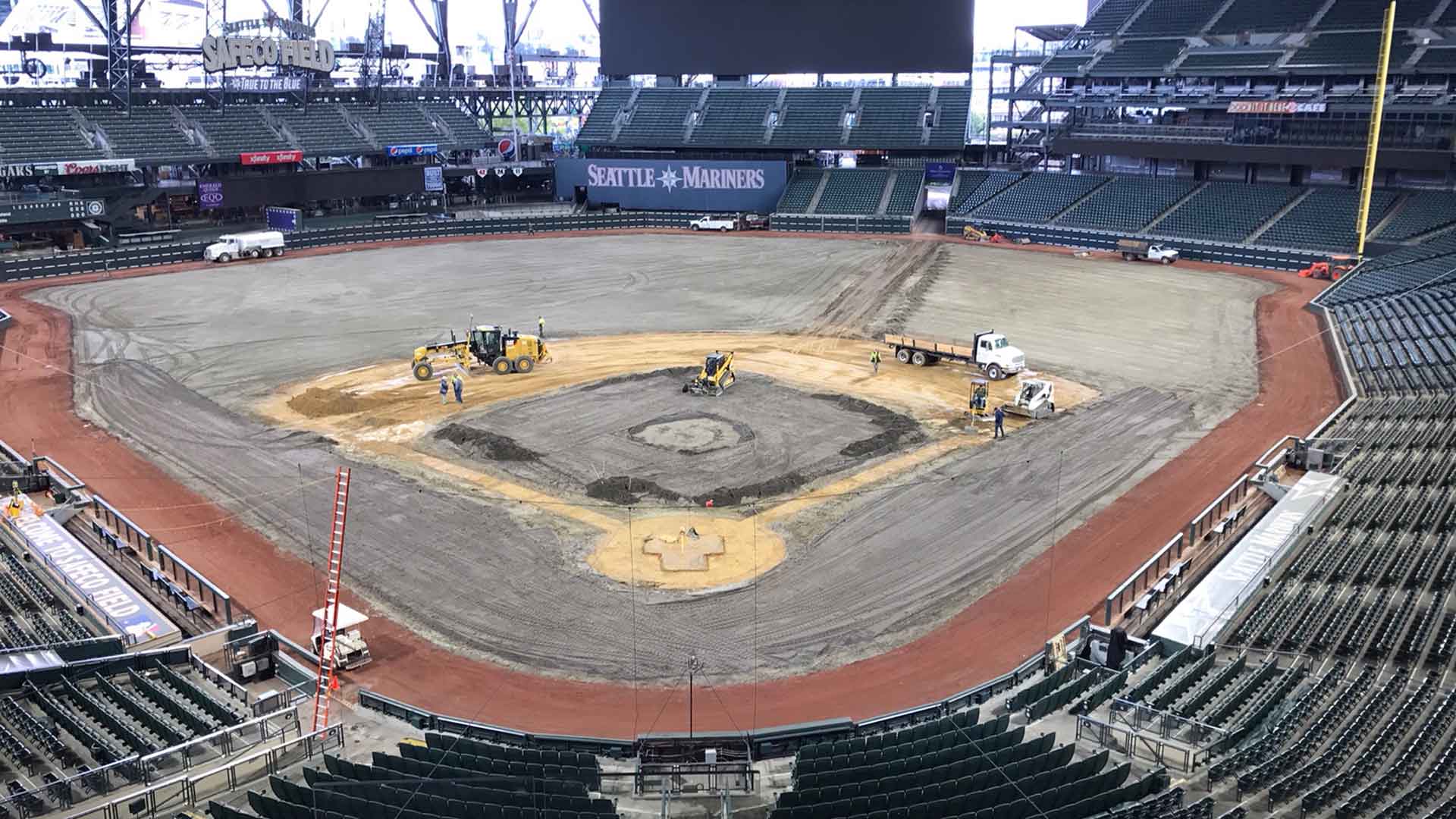 The Mariners say the new turf is a mixture of sand, peat and other amendments to help maintain moisture and airflow. Just as it was with the original turf, the grass came from Country Green Turf Farms near Olympia.
The infield is being replaced with about 260 tons of clay from Salt Lake City.
The pitcher's mound won't be installed until March.
Safeco Field's turf was the oldest in Major League Baseball, according to the Mariners. As the turf has been patched up over the years with thin layers of sand, the field elevation has been raised. This project lowers the elevation by about four inches.
2018 will be the final season the stadium is called Safeco Field. The insurance company and the Mariners announced earlier this year that the naming rights agreement would not be extended. The new name of Safeco Field for 2019 has not yet been announced.