Garfield High School has a history of successful basketball athletes continuing their careers in college. This year, they had three basketball stars sign their national letters of intent today.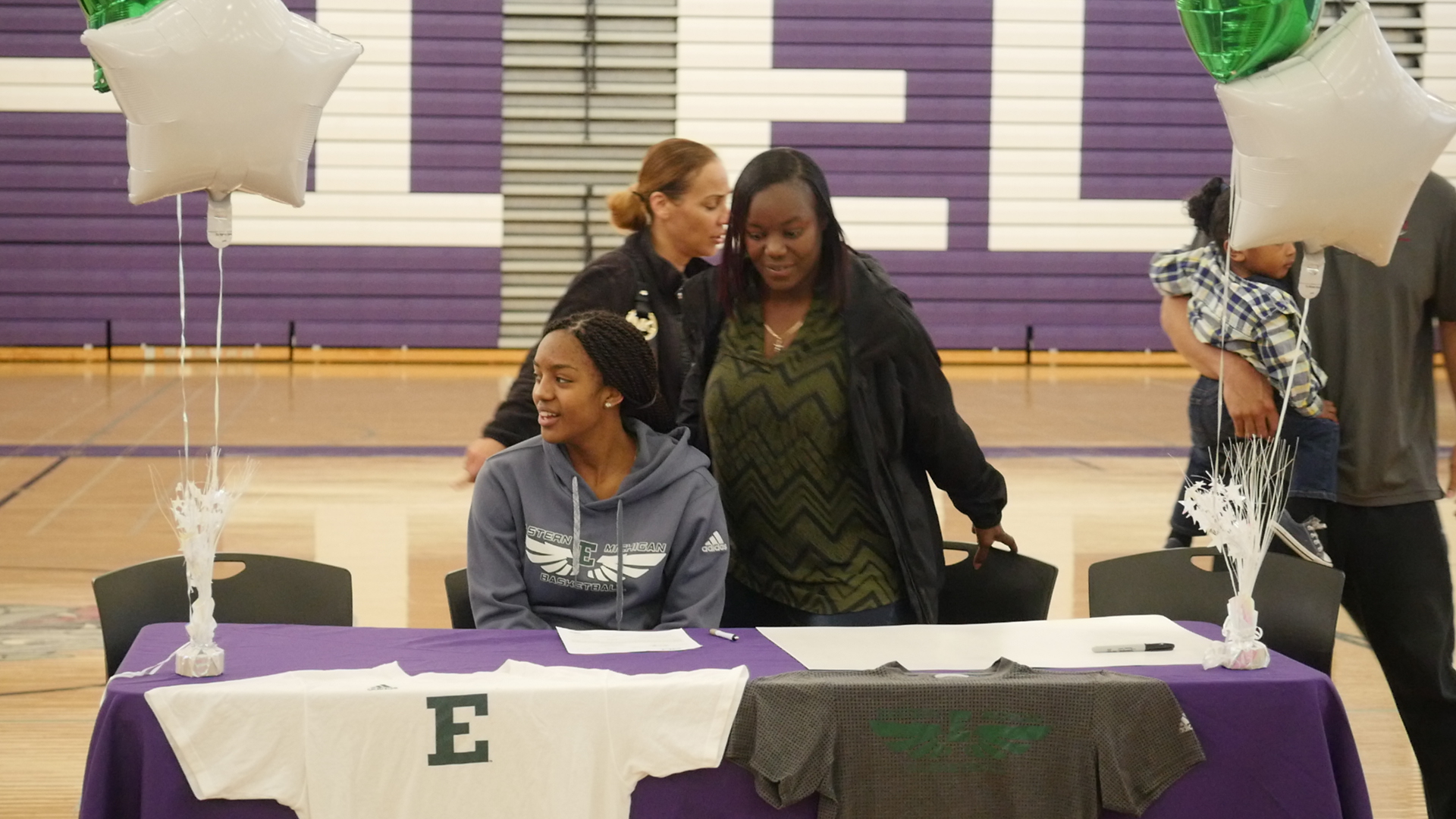 Jaylen Nowell committed to play at the University of Washington in June and officially signed his NLI today. Nowell is the 56th overall recruit in the nation for 2017 (ESPN) and was the first commit for UW's 2017 class. He is also a former member of the USA U16 national team, and will be attending the UW in the fall with life long teammate and friend, Daejon Davis.
When asked about what it means to continue playing with Daejon, the answer was simple — "it means everything. That's my brother." Nowell says that the opportunity to stay in Washington close to the neighborhood where he grew up is the best thing he could ask for. "UW was always the dream, I took the time to see all my options, but I always knew that UW was the right place for me. Its home."
Daejon Davis originally verbally committed to the University of Washington in August 2015, but de-committed earlier this year. After taking more time to assess all of his options, he announced his decision to re-commit to UW on Monday. He is ranked 43rd in the nation (ESPN) and his commitment boosted UW's recruiting class among the top 4 in the nation.
Davis says that after de-committing and weighing his options, it made the choice clear. "Staying in Seattle and playing alongside Jaylen, I can't ask for a better situation. He has been by my side since we were in kindergarten, we've grown up together. We're family."
Juanita Agosto will be continuing her career at Eastern Michigan University. She has been a leader and constant competitor for the Garfield High School program and a respected player throughout the community. Darryl Hennings, head of the Rotary Basketball Program which all 3 signees grew up participating in, couldn't help but recall Juanita being a force on the court even from a young age. "I remember watching Juanita when she was this big," holding his hand at waist height, "giving it to boys, weekly, so its not a coincidence that she is sitting up here today."
Garfield basketball legend Joyce Walker praised Agosto for her relentless commitment to her sport — "I have loved following her career and know it will only get better from here." Agosto is excited for her senior season at Garfield, knowing that college is no longer looming. "I'm so happy the decision is made and it is official…I am excited to get out on the court and represent Garfield for one last year."
Each athlete expressed their excitement and anticipation for the upcoming basketball season. Nowell knows where he sees his team going — "the dome, always the dome."