This wasn't the road John Ross expected.
Ross was home in California in March with his brother in the passenger seat when it hit him. He had made NFL history before he had played an NFL game.
"I pulled the car over with my little brother and he was like, 'What's going on?'" Ross said, breaking into a smile. "And I said, I really broke the record, and we started laughing."
The University of Washington wide receiver is finishing up his senior year coursework, and says he never envisioned this kind of story for himself.
He was a heralded recruit to the UW, blessed with blazing speed. But in 2014 he tore his miniscus in his right knee. He had it surgically repaired in January 2015, and three months later heard another pop. This time it was his left knee.
"I just felt the snap, and fell immediately," said Ross about the incident at spring practice. He felt his career was over. "There is no way you come back and be good from a knee injury."
"He was just about back from his right knee when he tore the ACL in his left knee. He was obviously pretty bummed, we all were," said Dr. Albert Gee, the UW Team Physician and an orthopedic surgeon for UW Medicine.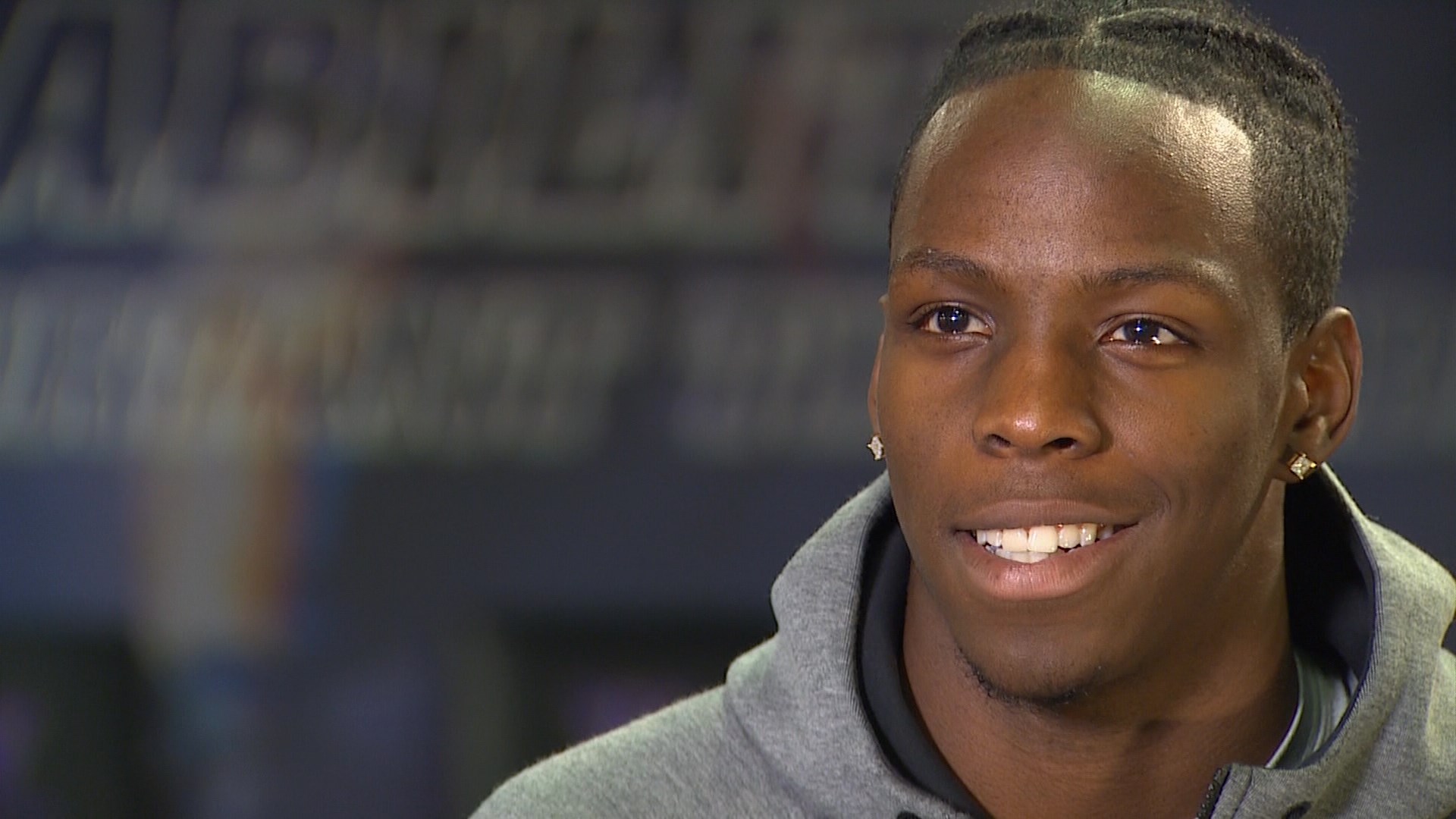 He repaired both of Ross' knees, using an "interference screw" to "(help pull) up the knee joints into the appropriate spot" and fix the damaged left knee. Ross sat out the entire 2015 UW football season.
But Gee's work turned Ross into, dare we write it, the Bionic Man.
"Yeah, definitely felt faster, jump higher," said Ross.
"I wish I could take credit for that," said Gee with a laugh.
Gee says UW rehab physicians and Ross himself put in the hard work.
In the Huskies first game against Rutgers, it was like Ross never skipped a game. He scored three touchdowns and said one thought crossed his mind as he crossed the goal line.
"(Gee) was definitely was the first person I thought about when I scored my first touchdown. I wanted to give him the ball," said Ross, who scored 17 touchdowns, and had 1,150 yards receiving on the season.
"That's the kind of stuff that warms my heart," said Gee.
Ross followed that up with the NFL combine in March and did something previously unthinkable.
"I felt underrated, which is a good thing," Ross said. "I like being underrated and flying under the radar.
Oh, he flew alright.
"It was unreal," he said.
Ross ran a 4.22 second 40-yard-dash, the fastest in NFL combine history. It likely cemented him as an NFL first round draft pick next week, according to most NFL draft experts and scouts.
John Ross just ran a 4.22 😳 pic.twitter.com/M7GwWWgyZW

— Sports Pics (@AmazingSprtsPic) March 4, 2017
"When I get my name called I will be thinking about everyone here," said Ross, referencing the UW staff and medical team.
He'll likely also be thinking about his family and a ride that has taken him from Southern California to Seattle and now to the NFL.
"I'm on a mission, and I've got a lot of things to prove, and a lot of things to do," said Ross. "One step at a time."