'5 to share' is a daily take on what's interesting around the Seattle region, the world, and what's happening at KING 5. Sign up here for our newsletter.
Ready for football?
Blue alert! Seahawks single-game tickets GO ON SALE MONDAY. Who's taking the day off? Sales start at 9 a.m. at CenturyLink Field, but you won't be able to camp out overnight. You'll have to get there early though – and start lining up at 7 a.m. Tickets sell for $65 each.
Looking for a job?
Amazon is looking to hire 50,000 people across America—10,000 of those at its fulfillment centers. Amazon's fulfillment center in Kent will host a special jobs day on August 2 - with the possibility they'll offer you a job on-the-spot!
Your own island
If you've always wanted your own island—maybe a private escape—there's one for sale in Poulsbo. According to The Kitsap Sun, for just $650,000, you can own Clark Island, which includes a three-story house in the trees, a bunkhouse for visiting "cousins" and its own tiny ferry that's operated by rope and pulley.
Shake Shake Shake
We bet you were you about to start singing "shake your booty!" But that's not quite what we're referring to... Shake Shake Shake is the place to go for milkshakes and burgers in Tacoma if you're looking for a vintage vibe and kid-friendly food. It's so nice, they had to name it thrice.
An amusement park for your dog
Dogs will think they've gone to heaven when they show up at Ewe-topia Herddog Training... Get it? Like utopia but with female sheep! At this farm in Roy, dogs learn to herd sheep and various other animals. No collars, and not too many rules!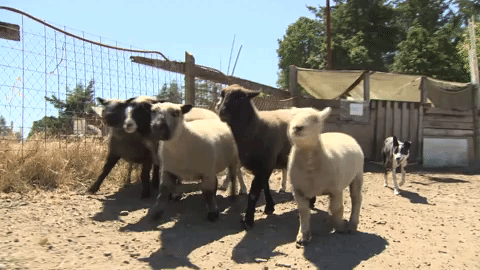 WHAT ARE YOU DOING TODAY? THU 7/27
SEATTLE MAGAZINE'S RED, WHITE & BREW, 7 PM, Fisher Pavilion at Seattle Center