Seattle Central College is celebrating its 50th anniversary – but it's not the typical anniversary celebration.
The school hosted a year-end open house that featured a big variety of student projects, including clothing designs, digital art, and service-learning projects, a news release said.
The theme: "Central to Inspiration."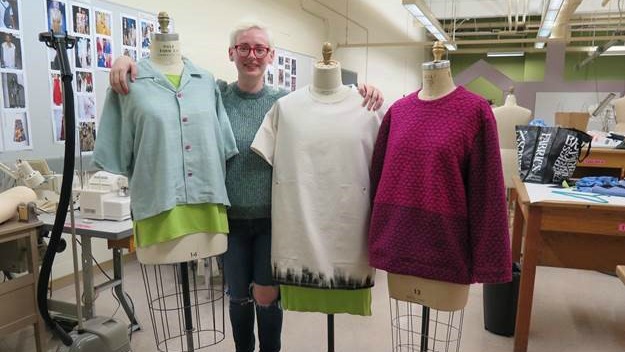 One student presenters, Lauren Gibbons, is graduating with a degree in the apparel design and development program. She dropped out of high school, then joined the Army Reserves and went to Iraq, where she served as a civil affairs specialist.
When she returned, she wanted to focus on her own creativity.
"The program has made me more confident," Gibbons said in a statement. "Now I feel I can go out and not only get a job but get a job that is going to be really fulfilling for me."