A massive 8.0-magnitude earthquake rocked Mexico's southern coast, the U.S. Geological Survey said early Friday, triggering a potential tsunami threat to several neighboring countries.
USGS said the quake's epicenter was 102 miles west of Tapachula in southern Chiapas state not far from Guatemala. It had a depth of 35 kilometers.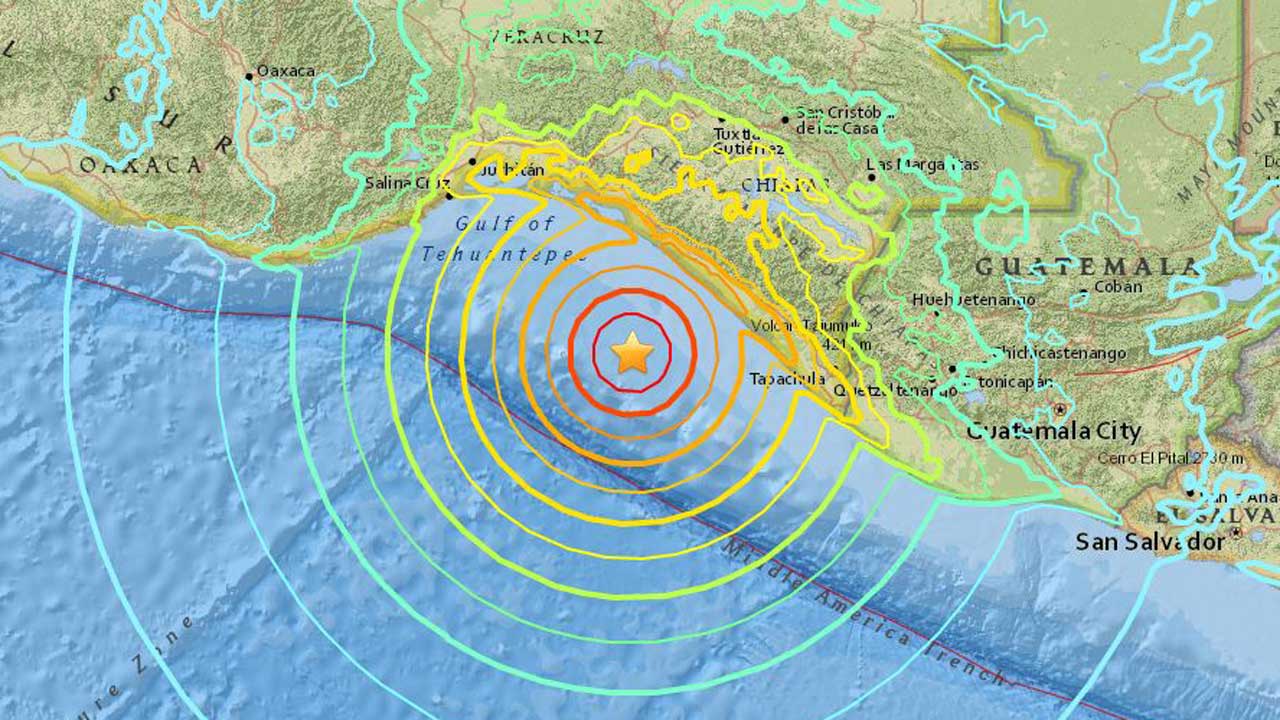 Frightened residents fled apartment buildings in Mexico City after the powerful quake, El Universal reported. Luis Felipe Puente, head of Mexico's national emergency services, said that there were no damages caused by the quake, according to El Universal. Some areas of the country reported power outages, El Universal added.
The U.S. Tsunami Warning System said the earthquake was a potential tsunami threat to several Central American countries, including the Pacific coastlines of Guatemala, Honduras, Mexico, El Salvador and Costa Rica. It said the threat was still being evaluated for Hawaii, Guam and other Pacific islands.
Guatemalan President Jimmy Morales spoke on national television to call for calm while emergency crews checked for damage. Local radio in the Central American country reported one death, but it could not be confirmed.
"We have reports of some damage and the death of one person, even though we still don't have exact details," Morales said. He said the possible death occurred in San Marcos state near the border with Mexico.
Contributing: The Associated Press