Our very dry and warm summer has primed our state for wildfires. And our current blast of heat and wind has produced widespread fires and smoke in the Cascades. Our winds have turned offshore, and this is blowing a thick layer of smoke out of the Cascades and into Western Washington Tuesday morning.
The Tacoma School District announced it was moving outdoor athletics indoors Tuesday and canceling some outdoor games for the health of the athletes.
The hot spots in the Norse Peak fire showed up clearly early Tuesday on the Crystal Mountain Gondola camera. Residents and visitors to Crystal Mountain have been asked to leave due to the fire danger. The fire is currently in the eastern part of the ski area between Norse Peak and Bullion Basin.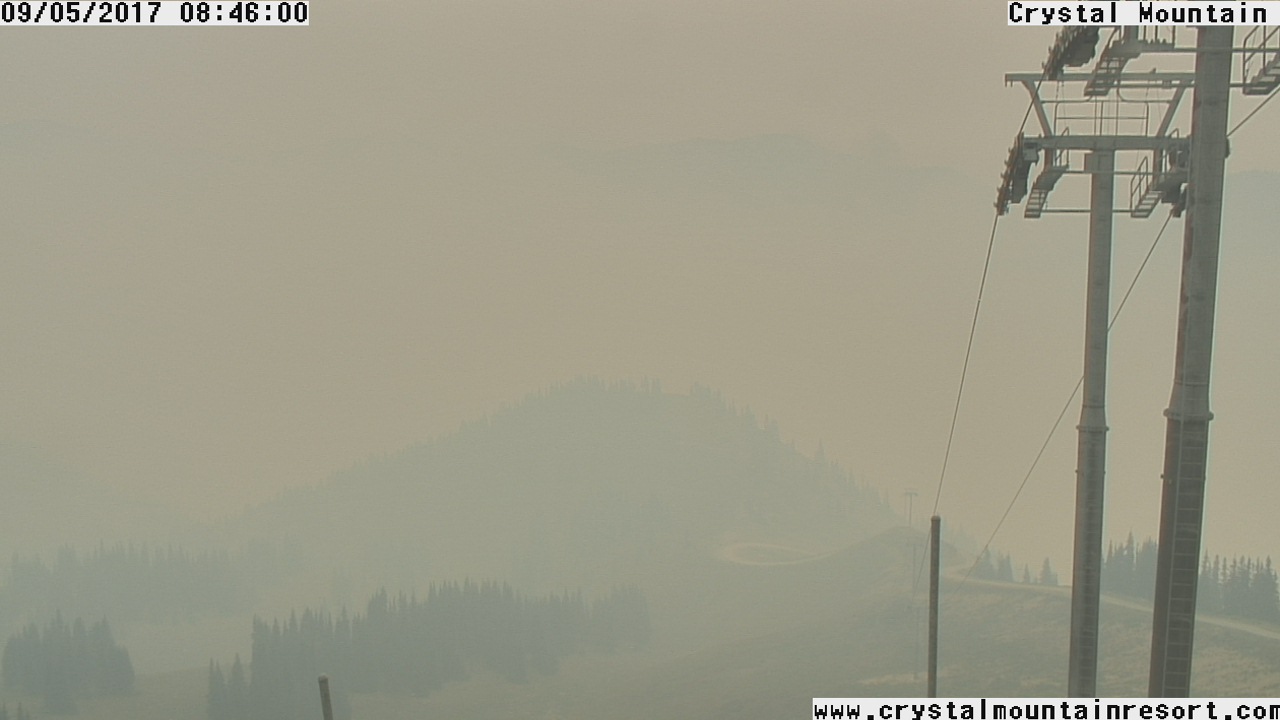 In many areas in western Washington, the smoke is still up off the ground. Air quality sensors Tuesday morning showed moderate to good air quality most places around Puget Sound. However, in some areas, especially near the foothills, the smoke has mixed to the surface. Ash has fallen like snow in places. The solid deck of smoke has produced a mostly cloudy morning but they are clouds of smoke.
Our situation has led to quite a few warnings and advisories. There is an air quality alert out for the entire state Tuesday. This should end at midnight in western Washington but it will continue in eastern Washington.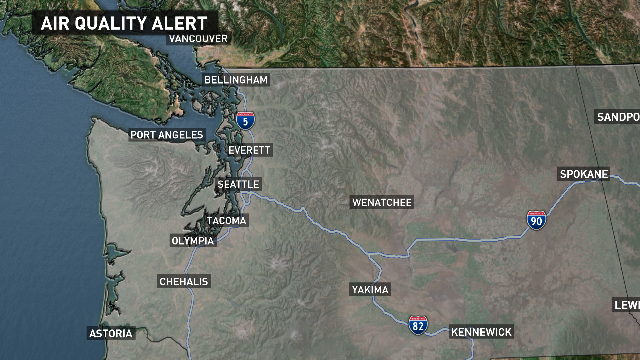 There is a heat advisory for the interior of western Washington roughly from Everett southward until 8 p.m., though all of the smoke may cap our highs mostly in the 80s Tuesday.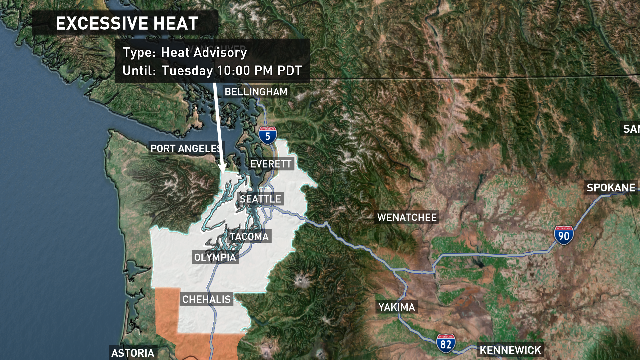 A Red flag warning has been issued through 10 p.m. for the Cascades from the crest to about 1,500 feet in the foothills and similar elevations for the Olympics. The dryness, the heat, and the wind are producing a critical fire situation where any fires will grow and spread rapidly.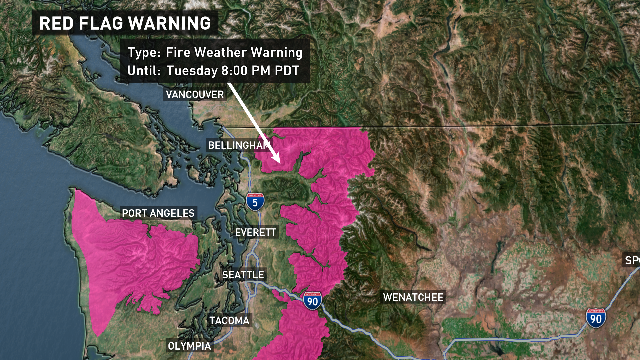 The University of Washington High-Resolution Model we get exclusively at KING 5 shows the strong winds blowing out of the Cascades Tuesday carrying the smoke. It shows those winds weaken considerably by later Tuesday and should allow the smoke to begin to clear and temperatures cool on Wednesday.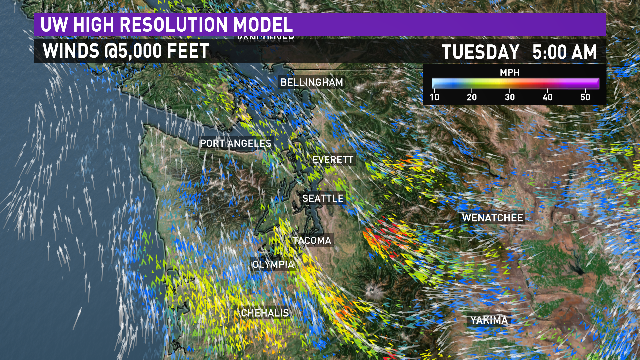 The UW model also shows that by Thursday we will have good onshore flow at all levels bringing in much more normal September weather. We may even see a chance of a few showers or an isolated thunderstorm late Wednesday or Thursday but mainly towards the coast.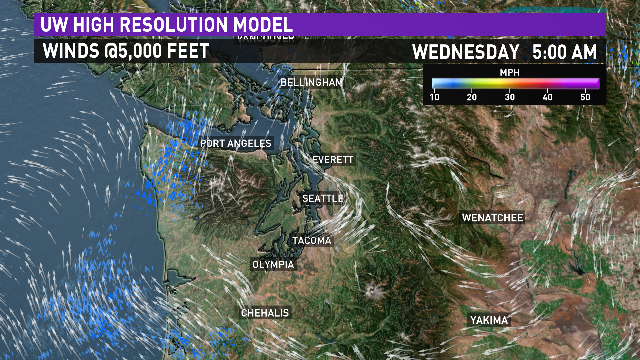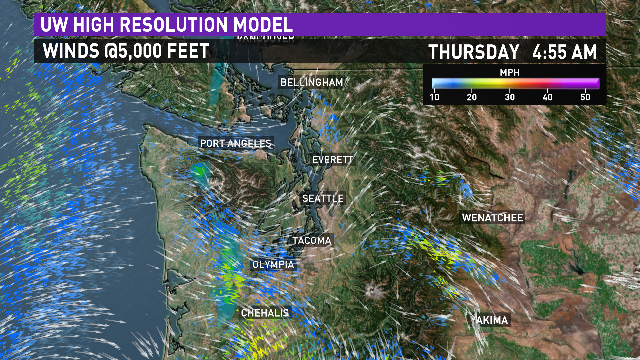 Even though temperatures will cool and humidities improve a bit for firefighters, the onshore winds will produce gusty winds on the east slopes of the Cascades Thursday and Friday.We should stay in the mid-70s for highs through the weekend but we should begin to warm back up again the first of next week. KING 5's Travis Pittman contributed to this report.