Schools are letting out and the long days of summer have begun.
If you're like many parents, you have mixed feelings about summer break. Sure, It's great to have the kids at home. But let's face it, it's easy to fall into a bit of a slump.
Fear not! We're compiling a list of summer activities to help families beat summer boredom.
Parents, help us out. We want to know your favorite free or low-cost things to do across Western Washington. Use #k5kids on Twitter or Instagram, or leave a comment on the KING 5 Facebook page.
Enjoy, and get ready to explore!
Spray Parks
Grab your bathing suit and towel and head to your nearest spray park. They are free and a great way to cool off on warm days. All Seattle spray parks and splash pads are open from 11 a.m.– 8 p.m. through Labor Day.
Free Swimming Lessons for Kids
Did you know the City of Seattle offers free kids swimming lessons? These are for kids ages 6 to 16. You can take classes at nine of Seattle beaches. Four week-long sessions start July 3rd. You need to register in advance. Space is limited.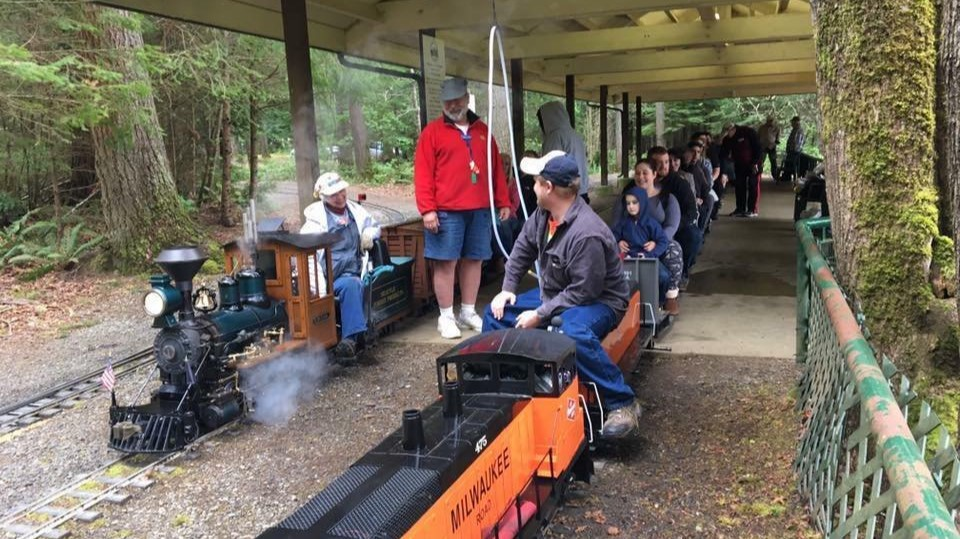 Kitsap Live Steamers
If your kiddo is into Thomas the Tank Engine, check out Kitsap Live Steamers in Port Orchard. You can take a free ride on a miniature steam train through the woods of South Kitsap Regional Park. Rides are free, but donations are accepted. The trains run on the second and fourth Saturday of each month (weather permitting), from April through October.
Kelsey Creek Farm
Little farmers will be in hog heaven during a trip to Kelsey Creek Farm in Bellevue. Little ones can visit with horses, bunnies, chickens, sheep, goats, and pigs between 9:30 a.m.-3 p.m. There is also a playground and walking trails. Reservations are not needed to visit the farm, and there are no entrance fees.
Center for Wooden Boats
Have you ever checked out the Center for Wooden Boats in South Lake Union? You can walk the docks, see tugboats and canoes up close, and watch sea planes taking off. The center also has story time onboard the historic Tugboat Arthur Foss. Admission is free, but donations are welcome.
Beachcombing with a Naturalist
When the tide is out, Puget Sound's rocky beaches are a wonderland for beach combers. Turn over a rock or peer into a tide pool and discover a multitude of marine plants and animals. During the summer, the Seattle Aquarium sends trained volunteers (aka naturalists) to twelve beaches in Seattle and King County. They help kids and adults wander the shores in search of sea creatures, sharing lessons along the way. The aquarium's beach naturalist program runs from May through August.
Adventure Playground
If you're looking for an activity that's out of the box, head to Adventure Playground in Mercer Island. The city provides hard hats, tool boxes and building supplies for kids to create whatever inspires them. The playground is nestled in the wooded forest of Deane's Children's Park. Closed-toed shoes are a must. Adventure Park is open Tuesdays, Thursdays, and Sundays in July and August from 1 pm - 4 pm. Admission is free, but donations of building supplies are welcome.
Brown's Point Light House
Bring your buckets and shovels to this lovely beach on the tip of Browns Point. It's a perfect spot for a picnic. Kick back, relax, and watch the deep-sea ships entering Tacoma's port. If you visit on a Saturday afternoon, you can tour the Light House Museum. From the Keeper's Cottage to the Bell House, the lighthouse & Research Center, there is a lot to explore. Tours run May to October, from 1-4pm on Saturdays. Admission is free.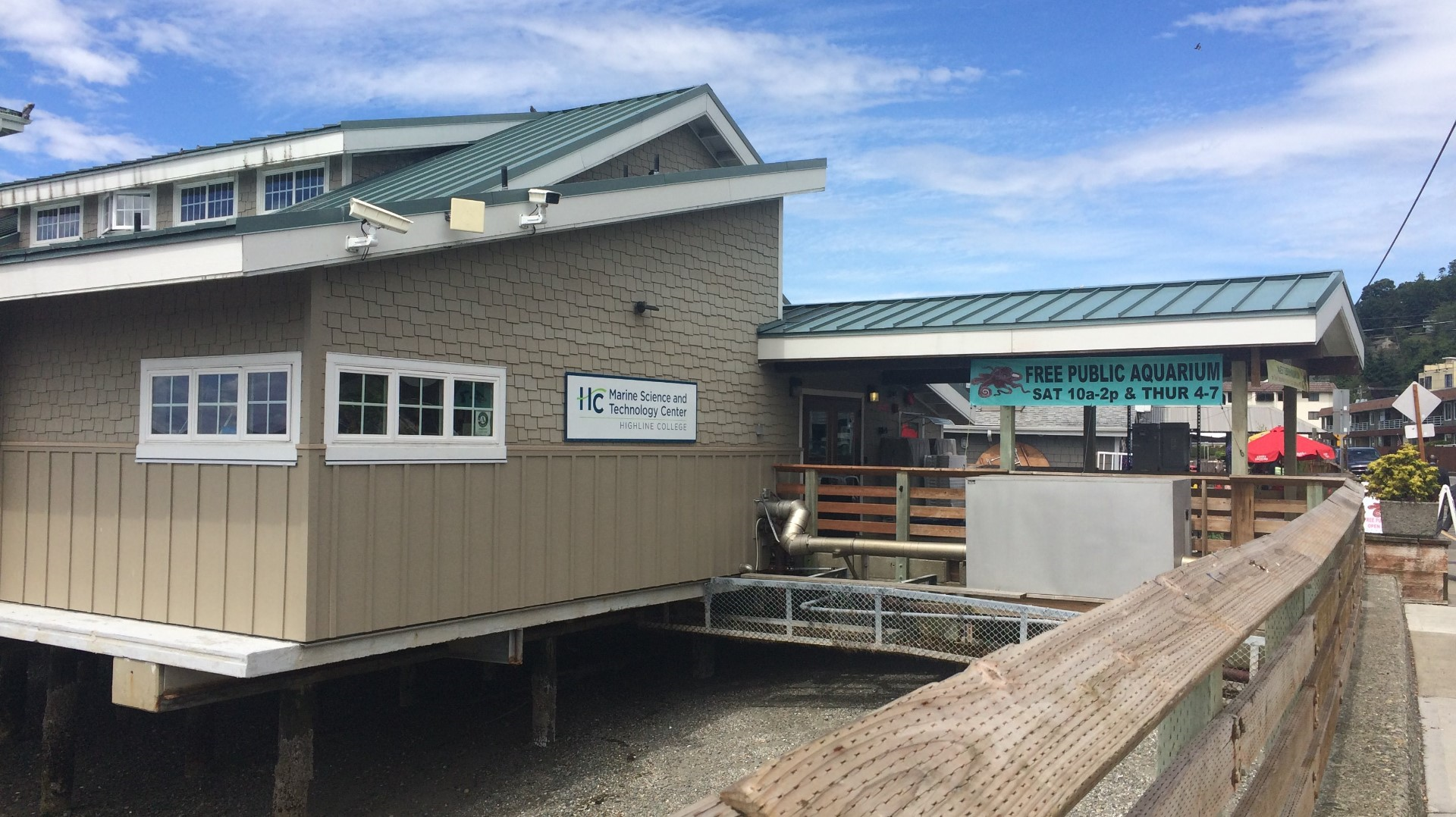 MAST Center Aquarium
Do you have a budding marine biologist? Is 'Finding Dory' on repeat in your DVR? Take your little fry on a trip to The MaST Center at Redondo Beach. It's Highline College's aquarium, featuring 250+ marine species native to Puget Sound. The center and its touch tanks are free and open to the public every Saturday from 10 am to 2 pm.
Not-Your-Average Neighborhood Pool
Neighborhood pools are the place to be on a hot day, but there are a few stand-out community pools that are worth the drive. Kandle Pool in Tacoma simulates ocean waves. It has a gradual zero-depth entry. There's also a huge bucket that dumps water and a kiddie area with buckets and sprayers. Stewart Heights Pool in Tacoma features a 160-foot water slide, a lazy river, and water basketball hoops. Henry Moses Aquatic Center in Renton has two water slides, a lazy river, wave machine, and a water play structure.
Regal Value Days
Going to the movie theater can cost an arm and a leg, but there are ways to see the hottest summer blockbuster on the cheap. Regal has Value Days at 14 Washington locations. The discount and day(s) vary by location, with ticket prices as low as $5.79. If you can't pass up the popcorn, consider signing up for the Regal Crown Club. It's free to join and will save you at the concession stand.
$2 Movie Theater
If you don't mind waiting a couple of months to catch that movie you've been eyeing, AMC Classic Gateway 8 in Federal Way shows second-run movies for only $2 a ticket. Popcorn and sodas discounted on Tuesdays. Gateway 8 not as posh as a regular-priced theater (i.e. some of the seats are run down), but you can't beat the price. Pro tip: booster seats are available in the lobby.
Free Museum Passes
Did you know you can use your KCLS library card to get free passes to 3 kid-friendly local museums? Museum passes are available for The Washington State History Museum in Tacoma, the Bellevue Arts Museum, and KidsQuest Children's Museum in Bellevue. You'll need to reserve your passes in advance. Make sure you have your card number and PIN/Password handy.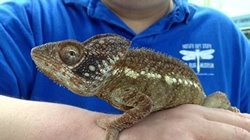 Free Bug and Reptile Museum
Seeing creepy crawlers up close isn't everyone's definition of fun. But if you have an inspect inspector who can't put down his magnifying glass, check out the Bug and Reptile Museum in Bremerton. It has 15+ kid-friendly exhibits to explore. Look through glasses that let you see as a bug, or watch an ant colony at work in an 8-foot-long ant farm. If you're brave, visit the 9-foot-long python in the reptile room. The museum is open 10 am to 5 pm every day. Admission is free, but donations are accepted.
Free Summer Concerts
Summertime and live music go hand-in-hand. There are free summer concerts just about every day of the summer in communities across the Puget Sound area. Seattle has a lunchtime concert series every weekday at different downtown locations. The Ballard Locks has a popular free concert series on most Saturdays and Sundays.
Museum of Flight
The Museum of Flight is one of the largest air and space museums in the world, showcasing Seattle's rich aviation history. Kids can marvel at 160 historically significant airplanes and spacecraft. There's also a newly re-designed children's exhibit. The first Thursday of each month, admission to the Museum is FREE from 5:00 pm – 9:00 pm, courtesy of Wells Fargo. You can also use your Seattle Public Library card to print off a discounted admission price online.
Free Summer Bowling
Let's face it, Seattle has its fair share of rainy summer days. Thank goodness for indoor bowling. This oldie-but-goodie is a safe and fun way for families to spend time together. Better yet, there is a program that lets kids bowl free! Sign up and receive coupons for two free games every day during the summer at your local bowling alley.
Free Summer Roller Skating
The Kids Skate Free program offers free roller skating for kids. Use the coupons at Lynnwood Skate and Skate Tiffany's in Puyallup. Free passes are not valid during all sessions so make sure to check your passes each week to see what days and times you can use them. In some cases, skate rentals or upgrades are extra.
Mall Play Areas
Don't underestimate child play areas at malls. Kids can literally bounce off the walls to let out their pent-up energy. Plus, there are usually (at least) a few other little ones around. Westfield Southcenter, The Commons, Alderwood Mall, Northgate Mall, The Outlet Collection all have play areas. They're free and open during mall hours.
Ikea Ball Pit
Ikea's ball pit can be a lifesaver on a rainy day. It's located inside Småland, a free supervised play area near the entrance. Parents can deposit their kid for an hour while they wander the store. Children must be potty trained and 4 and ten years old.