A survey reveals Washington drivers are among the most polite in the country, sometimes.
Washington landed at #8 on a list ranking states with the most courteous drivers, published by the non-profit organization Kars 4 Kids, which conducted the online survey as part of its Drive Human campaign. The goal was to promote better driving habits.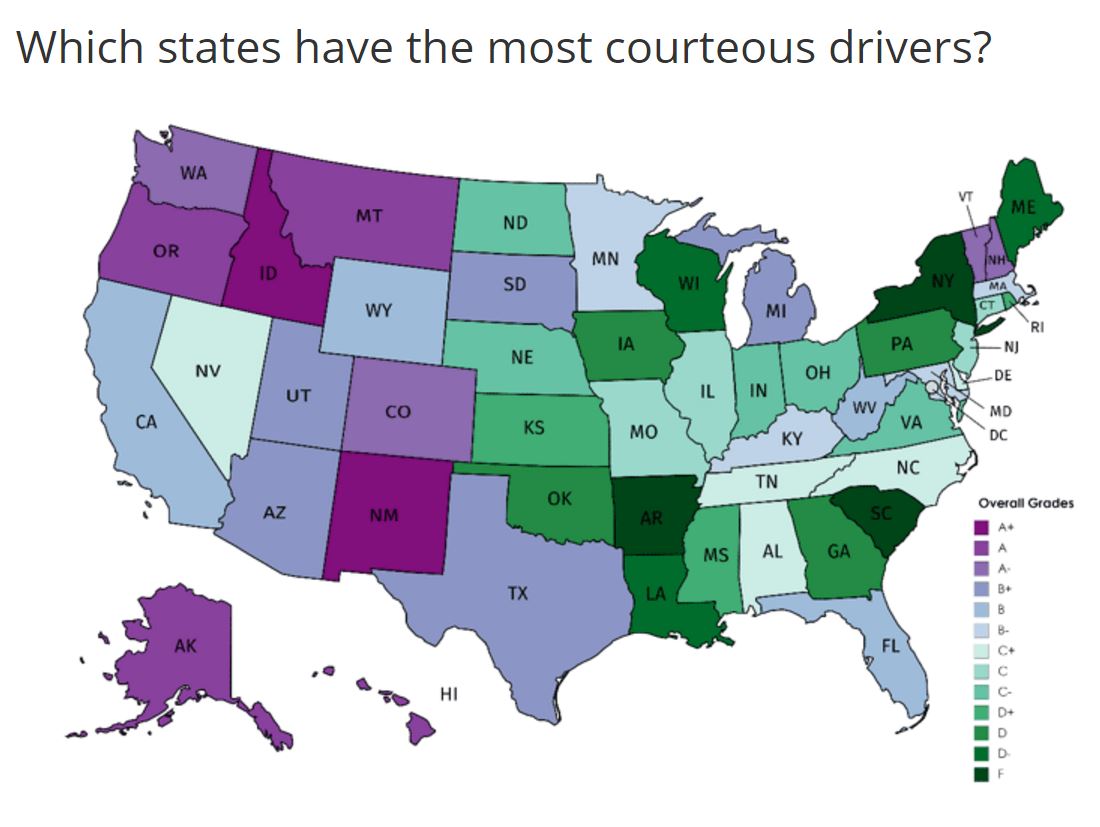 While Washington earned a letter grade "B" on the courtesy portion of the poll, another question revealed how the state's drivers might not always be so generous.
When asked "Do you let a car merge in front of you in heavy traffic?" respondents often said they did not. Washington scored a "D" on that part of the survey.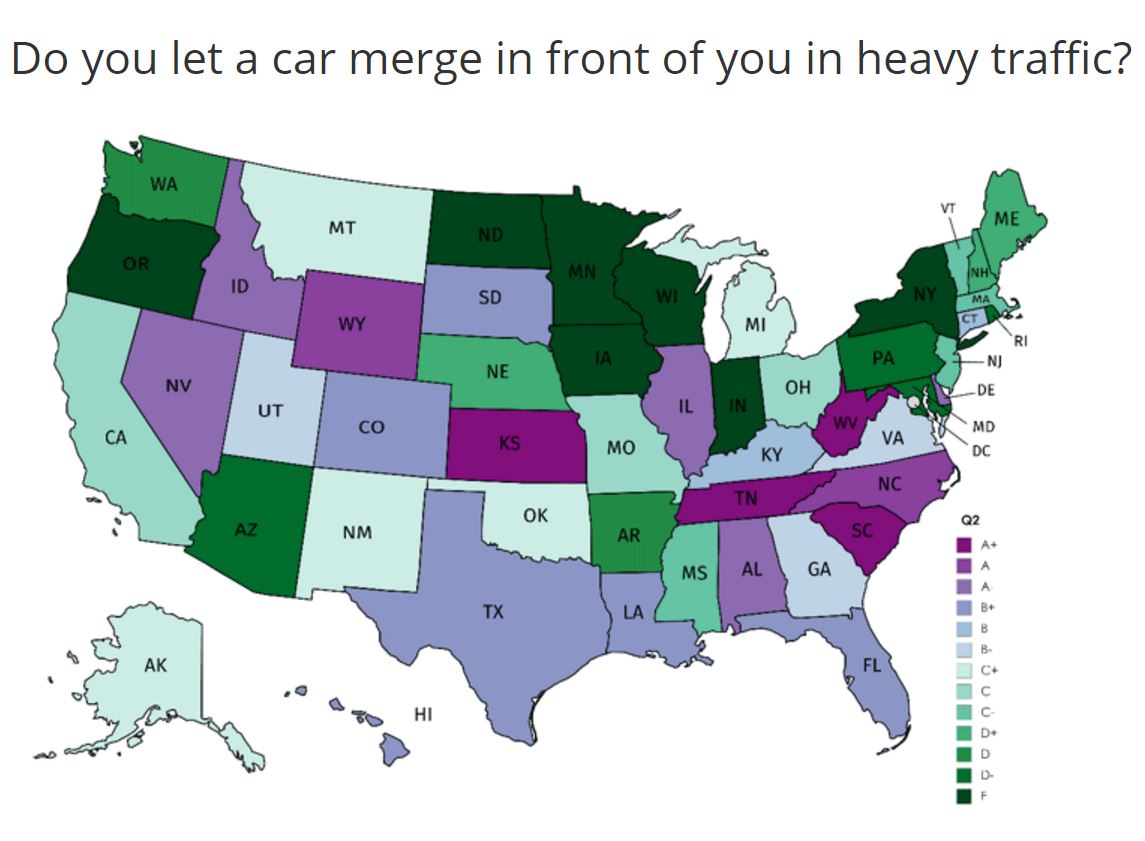 Drivers in West were far more courteous than those in the Midwest, Northeast, and South, the survey found.
Also, female drivers nationwide tended to be more courteous than male drivers.
Read more survey results here.