While the air quality is poor in Western Washington, it's even worse up north in Vancouver, where wildfires are burning throughout British Columbia.
Jenni Sheppard, senior staff writer for Daily Hive, talked to KING 5 about the conditions.
"I'm not asthmatic and don't ever suffer from allergies," Sheppard said. "But for the past few days, I've had itchy eyes and I've been sneezing too. Then last night, when the haze got worse, I got a headache. This morning, as the haze got worse again, I woke up with a sore throat. Now the headache is back with nausea."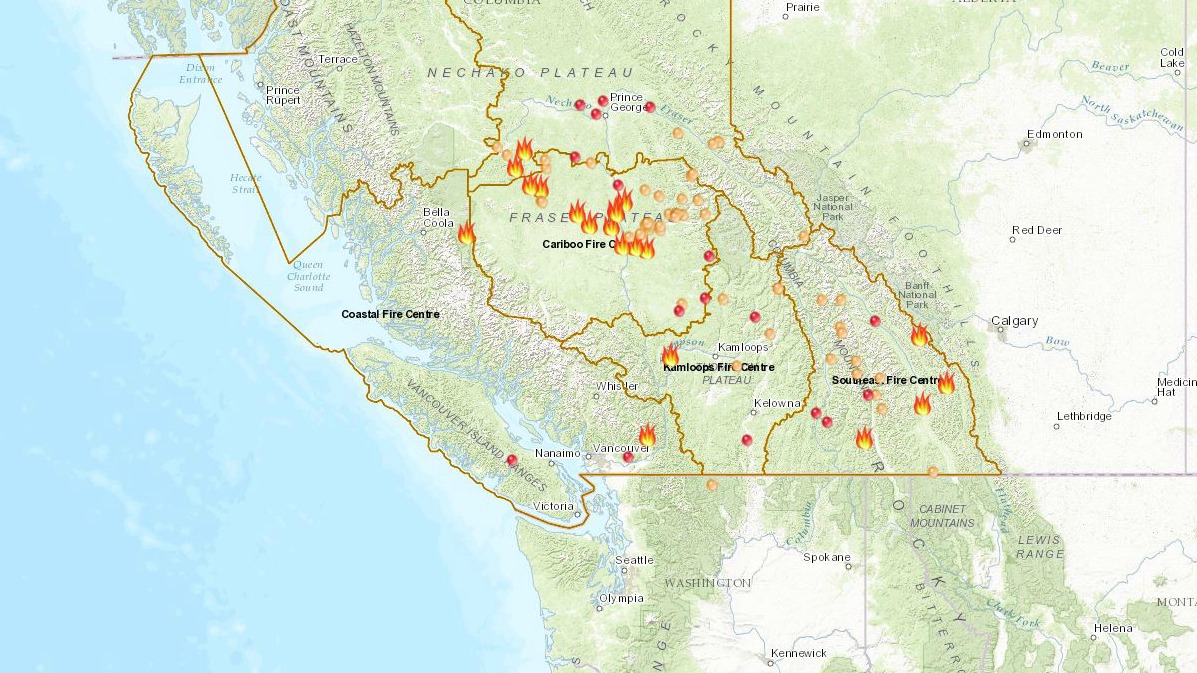 The typically healthy 36-year-old worked from home Thursday to avoid her bike commute to work and said she's never experienced anything like it in Vancouver. She has lived there for six years.
"Even those of us who don't like the great outdoors say that as long as you can see the mountains, you know which way you're facing," she said. "Now the mountains are invisible, it feels like our city is a little adrift and isolated."
A lot of people are referring to the haze as smoke, she said, but it's actually a fine particulate matter. She said it doesn't have a smell, but "right now its presence is very overwhelming."