Two drivers are being treated at Harborview Medical Center after a shooting led to a vehicle accident near Southwest 124th Street and First Avenue South.
King County Sheriff's deputies heard shots just before 10 a.m. on Tuesday.
A man was sitting in a silver convertible with the top down firing shots at another vehicle, King County Sheriff's Office said in a statement. The other vehicle appeared to be firing shots back.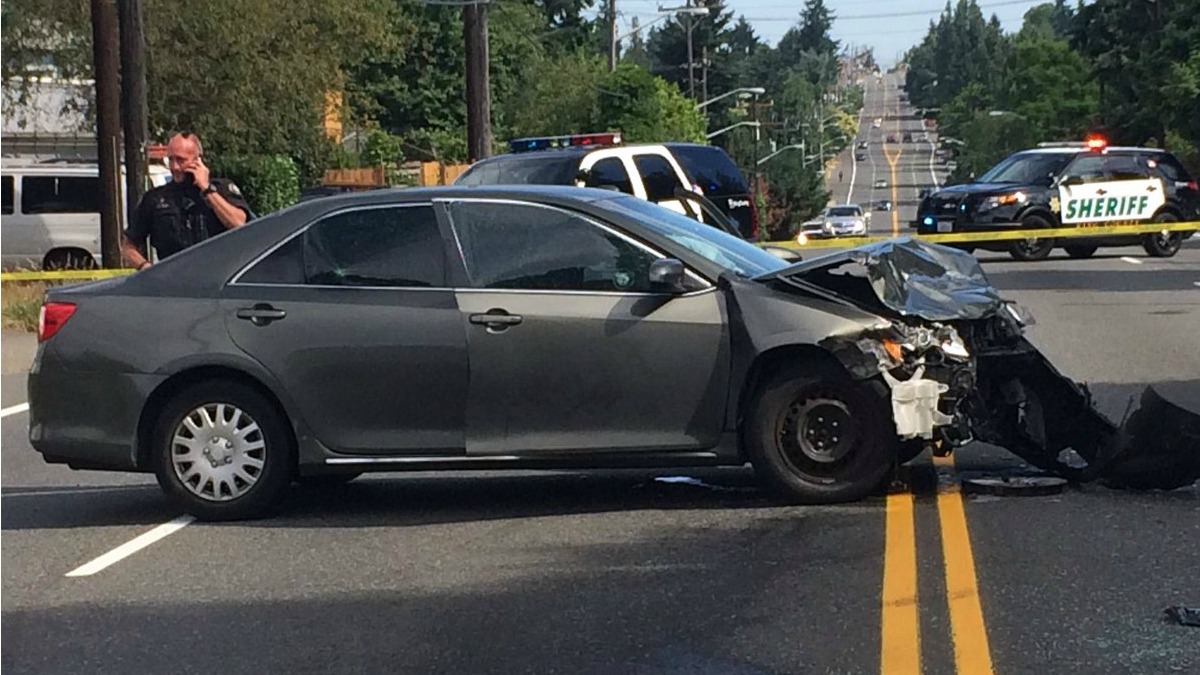 Both vehicles fled the scene, and the other vehicle rammed the convertible about two blocks away, deputies said.
A third vehicle traveling on First Avenue South was struck in the crash but was not involved in the shooting. The driver suffered minor injuries.
The convertible driver was ejected from the vehicle. Both drivers were conscious and alert but taken to the hospital. The other vehicle's passenger was arrested.
Deputies found two guns at the scene, but it's still unclear what led up to the shooting. King County Major Crimes is investigating.